Ingvild Halderaker (18)

County Leader, Oslo KrFU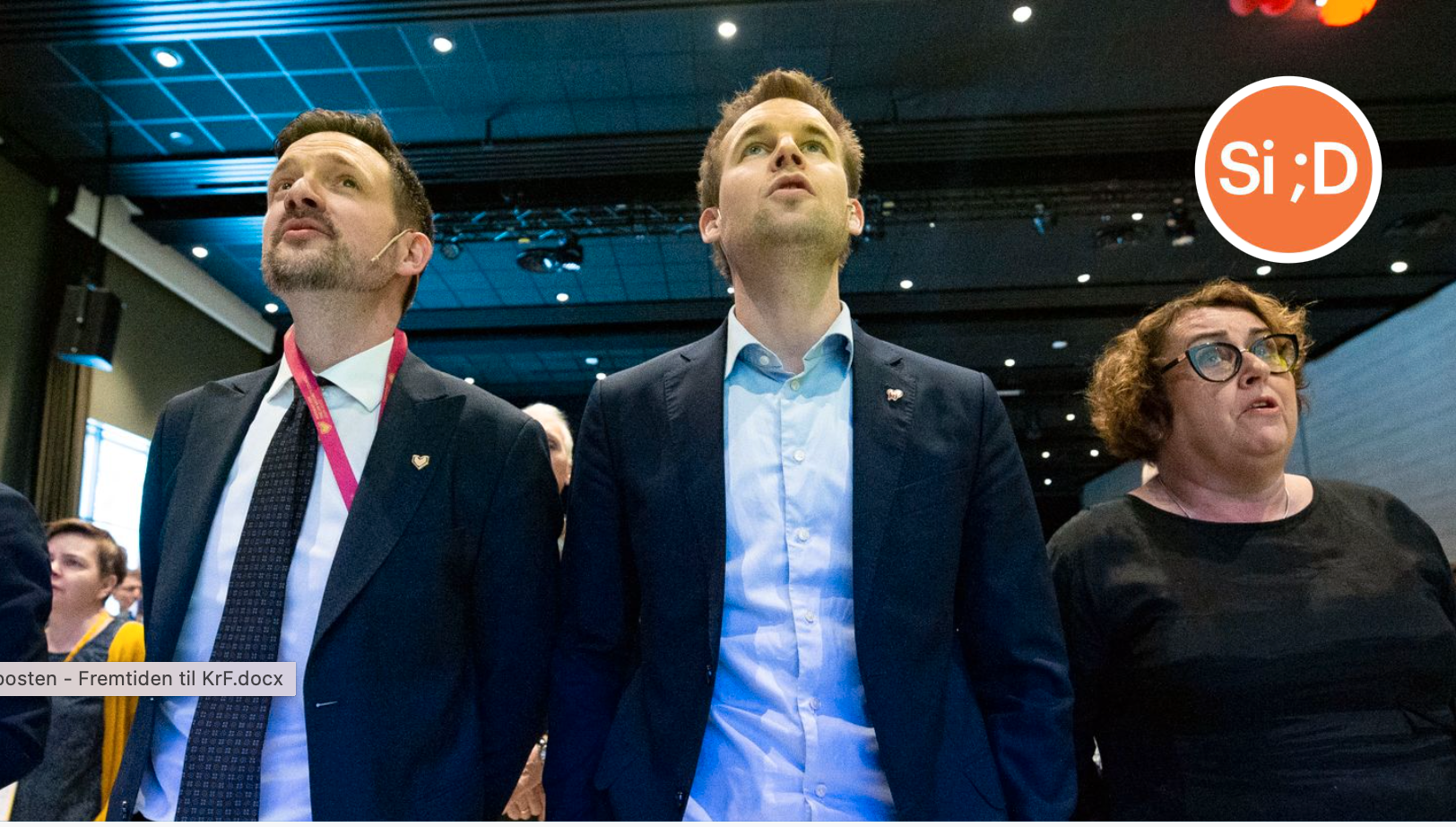 KrF needs to do a proper cleaning, and maybe also a dish washing, if we want to have more on the yellow side.
Say; D post
This is a post by Si; D. Opinions in the text are the responsibility of the writer. Publications can be submitted here.
I am not a member of the Christian People's Party because I want to change the abortion law or have a K in the RLE subject. I am a member of the Popular Christian Party because that is the only thing that seems correct to me.
It is the only party that always raises up the weakest in society, and that always raises its eyes.
It's no secret that like KrF you have to put in a lot of shit, and it can be incredibly exhausting and, at times, demotivating. For example, I have experienced being called homophobic, misogynistic, and transphobic. These are undeserved labels that they demand to get.
But even though I've "run into the wall" several times during my time as an active KrF member, opting out has never been an option. KrF is the only party for me.
Put things away
In the last week a lot has happened in the game. The process of electing a new leader is underway and several have also started to talk about future policies.
One of the things I am happy to address is the question of whether or not parts of our politics fit into today's society. This is something that I have been thinking about for a long time and talking about with others.
The most important thing for me now is not who will be the new leader. No matter who it is, I think it will be a talented person with a heart for the party. But what is and will be important is policy development.
I think KrF has a chance to get ahead, but maybe it's time to drop some cases.
Aborted
To keep fighting battles that were decided a long time ago, I don't think that's the way to reach more people. An example is the case of abortion. We have good intentions here, but as the political landscape is now, I hope it can stop being a taboo subject.
Instead of fighting for austerity or change, we should fight to keep the abortion law as it is today. We know that there are several parties that want extensions, something with which many do not agree, here KrF has the opportunity to be a clear voice to maintain the current law.
We must remove the biases that for many potential voters overshadow the rest of our policies.
I think there are many in our country who could potentially vote for the Christian Democrats. But we have to do a proper cleaning, and maybe even a dish washing, if we want to move them to the yellow side in the next election.
Prejudices
We must raise the issues that are important today. We should ask ourselves whether we should allow important symbolic issues that have been resolved over many years to get in the way of our modern and current politics.
We must remove the biases that for many potential voters overshadow the rest of our policies.
One of my sincere concerns is international solidarity. That's also a big part of why KrF is the only party for me. KrF is the only party that always looks up across national borders. It is this policy that we should lift.
Remove the plunger
We also have to get rid of the assumption that you must be a Christian to vote for KrF. We defend Christian values, but we are not a church.
You don't have to believe in God to be a Christian Democrat. It is about ideology, not religion. We draw on the Christian vision of man, which former leader Erling Wikborg once said tries to "make the best conditions for all people in this life."
Although a lot is happening in KrF now, and I am tired after a tough election campaign with a disappointing result, I am ready. I am ready for talks and discussions about the future of the party.
This is something we have needed for a long time. Norway needs KrF, but then we must ensure that there is a KrF to vote for in the future.
---
13-21 years? Do you also want to write to Si; D? Send your post to [email protected] If you wish to remain anonymous, you must clearly state this in the email. Here you can read more about how to send us publications.

www.aftenposten.no