LEUVEN (VG) Now the pollution of all the cars that follow cycling will end. But not everyone is impressed.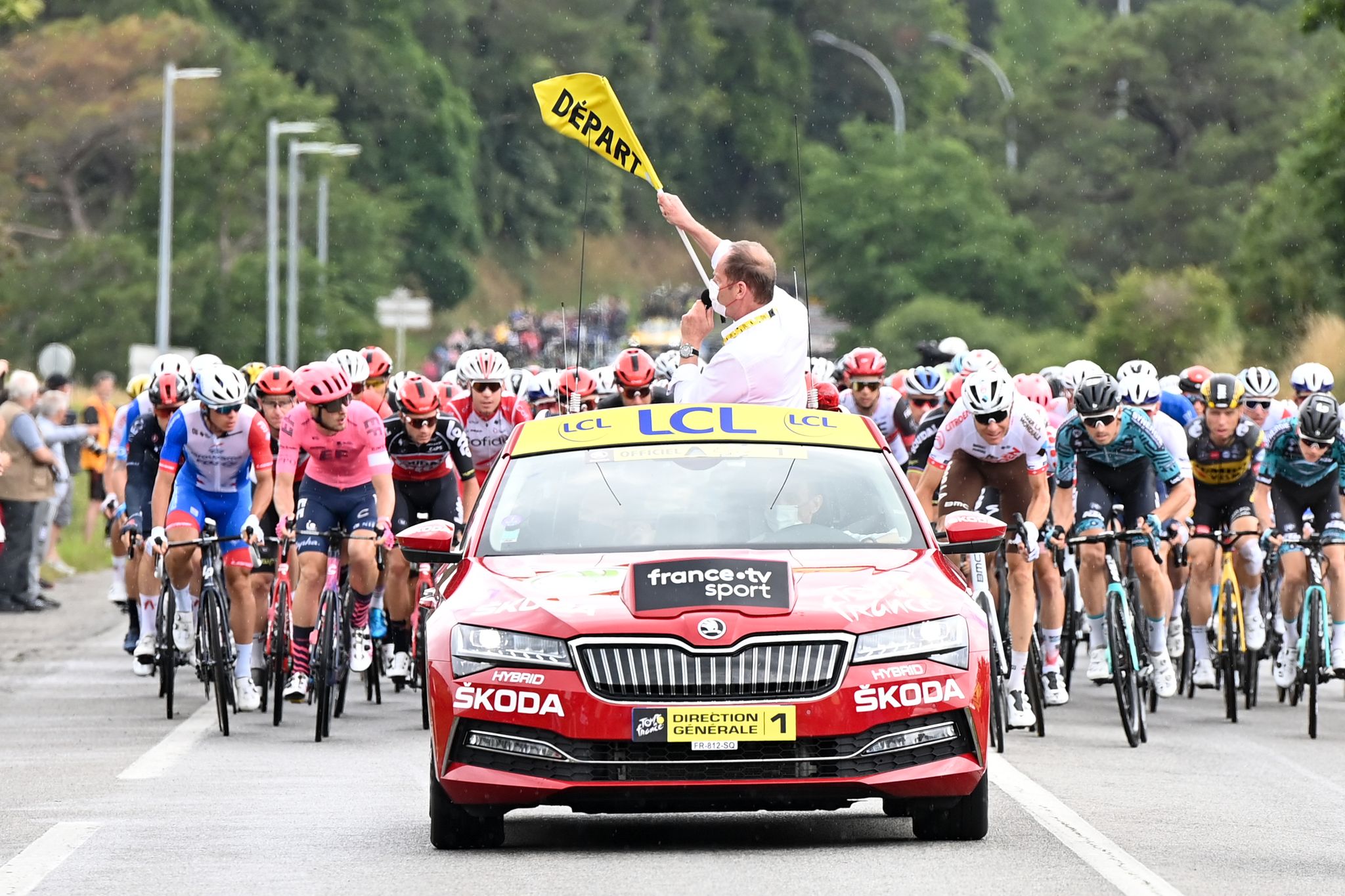 Aftenposten collaborates with VG-sporten. Therefore, as a reader of Aftenposten, you also get articles and services created by VG.
Arctic Race of Norway is aiming for all accompanying cars to be zero-emission cars by next year. The Tour de France has the same ambition for 2024.
– It is important to take your share of responsibility and see what we can do to contribute to ecological change, says Arctic manager Knut-Eirik Dybdal.
At the organizing ASO of the Tour de France, director Jean-Baptiste Durier responds "definitely" when VG asks if a green change will make cycling more attractive among sponsors:
– More and more companies see environmental protection and social responsibility as important elements in their own strategy, he says.
But: not everyone can be dazzled.
Morten Renslo Sandvik is a researcher at the Norwegian Academy of Sports and describes cyclists' desire to electrify the car fleet as ambiguous:
– It can be seen as a symbolic effect, that large and visible players are leading the way when it comes to electrification. On the other hand, there's a lot of tech optimism here: Cycling is at the forefront of simple tech solutions rather than doing things that cost more, he says.
– Like what?
– These are, among other things, travel activities related to cycling at the highest level. On the one hand, it wants lower emissions, but at the same time, like many other sports, it wants to be increasingly international. This conflict is not resolved simply by electrifying the car fleet.
On British study addressed the climate footprint of spectator travel activities in relation to three stages of the Tour de France in England in 2007: emissions were between 170,000 and 193,000 tonnes. By comparison, Norway's total emissions were 50 million tonnes last year.
– It is a high and significant number. But cycling is a great sport around the world, so I'm not surprised, says Borgar Åmås from the Center for Climate Research (CICERO).
But the England investigation only focused on spectators and did not focus on all the cars that follow cycling around the world. In the Tour de France, the 250 official Skoda cars covered a total of 2.8 million kilometers during the Tour de France in 2016.
In addition, all the cars, buses and trucks that transport more than 4,000 people who follow the Tour de France come to work. These are the journalists, the organizer, the medical staff, and the police, to name a few.
– You could say that other measures require more than the electrification of the car fleet, but if everyone thinks like this, nothing happens. Everyone should think about what the individual can do, how we can contribute. It's also about raising awareness about the environment and emissions, Knut-Eirik Dybdal tells VG.
It speaks of close collaboration with local power companies in northern Norway so that the zero-emission ambition of Arctic cars is achieved by 2022.
– It's fun if a Norwegian cycling event is the first to take place solely in terms of car emissions, says Rune Bjerke from Kristiania University College.
He is a professor of so-called "brand marketing".
– Will an ecological change make the sport more attractive to sponsors?
– That's exactly what it's all about: a partnership to build each other green, Bjerke believes.
The green change in cycling goes beyond cars:
At the current world championships in Belgium, it is forbidden for runners to throw bottles and garbage outside of limited areas during the race.

ASO is behind a series of campaigns in France, where the aim is to inspire more people to use bicycles in everyday life.

In the advertising caravan, which follows the Tour de France through France, it is now prohibited to distribute advertising wrapped in plastic. Flyers, plastic flags, and publicity items that the public soon discard should be avoided.

All food in the VIP area must be French, local and preferably organic.

The Tour de France hotel partner is expanding several electric charging points at its hotels throughout France.
– The Tour de France is an outdoor sport that moves through a fantastic landscape. We have a great desire to protect this incredible "open-air stadium", ASO Director Jean-Baptise Durier tells VG.
– Isn't it a paradox that a bicycle, which by its nature is clean, is not due to the large emissions it entails?
– When we think of the bicycle as a means of transport, it is climate neutral. But a bike race needs vehicles to transport workers, cycling teams, journalists and partners. And therefore it is important to use cars that are powered by alternative energy sources, he says.

www.aftenposten.no