The government press conference on the last vestiges of coronary restrictions was good news for many, including aviation.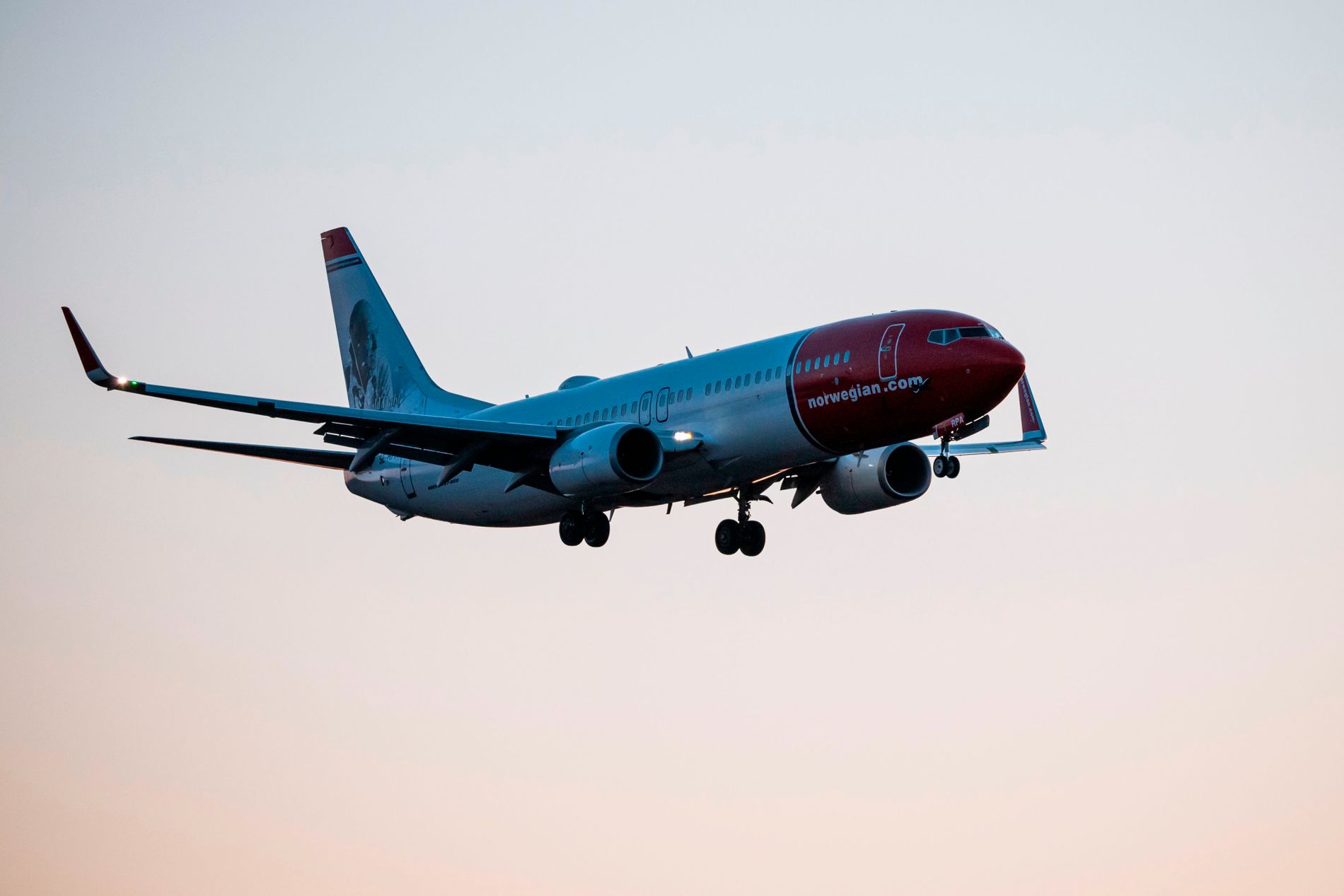 – The news is recent, but we have already seen a 50 percent increase in the few hours that have passed, compared to last Friday.
This is what Norwegian communications manager Andreas Hjørnholm told E24 on Friday afternoon.
The airline, which was hit hard by the corona pandemic, is now expecting a further increase.
– Because the news is so recent, and people have been working and on their way home, we hope, based on experience, that it will also improve over the weekend and into the next week, says Hjørnholm.
– It's a good raise. The 50 percent in three and a half hours is significant, he adds.
also read
Stopping Tourism – Incredible Joy and Relief
Travel tips removed
The news Bjørnholm is talking about is of course the government press conference on Friday, where it was clear that the vast majority of coronary restrictions will be lifted.
For aviation, it is especially important that The global travel notice from the Ministry of Foreign Affairs will be removed as of October 1.. This means, among other things, that entry restrictions will be lifted for those from EEA / Schengen countries. Inbound quarantine for travelers from orange areas is removed and the requirement for a completed crowned test is removed.
SAS also realizes that its customers are now eager to get out of the house. Press manager John Eckhoff says they don't normally report exact figures on the increase, but still expect a sharp increase in orders now.
also read
US Eliminates Denial of Entry in November: Build More Revenue Streams for SAS
– Today's news is very gratifying, especially for many of our clients who have looked forward to visiting family and friends, colleagues and clients. Travel advice from authorities and entry restrictions from various countries affected the demand for airline tickets the most during the pandemic, he says.
Many have postponed summer vacation
SAS already noticed this summer that many were envisioning traveling in the fall months, especially the fall vacations and nearby weeks, Eckhoff says.
– It is clear that many have postponed the summer holidays.
SAS now makes 50 departures a week to the US, although Eckhoff emphasizes that many of the departures are cargo flights.
News came Monday that the United States, following an 18-month entry ban, will open its borders to fully vaccinated tourists in early November.
– Now we also achieve an increase in passenger traffic, and of course it is very important for us, and not least for all those who want to visit their family and friends, he says.
– We continuously adjust both the capacity and the route program based on demand. It is important to remember that we are moving up from a relatively low level of travelers and that the increase will happen quickly. It is important to aviation, an industry that in many ways is still hard hit by the pandemic.

www.aftenposten.no