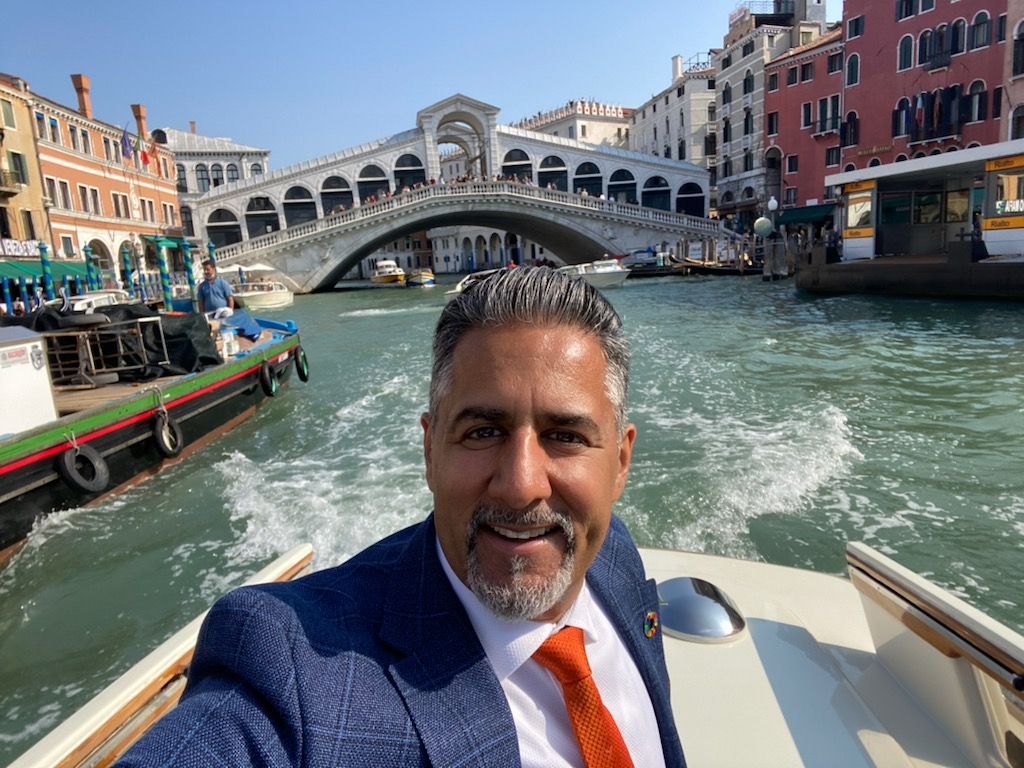 Now people have to go out to dance, sing, see and hear, reports the Minister of Culture. It will help get cultural life back on track.
Forget about meters. Forget about cohorts and rapid tests. Want to be around your friends, toast with beer, and sing to your heart's content? No problem.
That's the message from Culture Minister Abid Raja on Friday. Finally, the restrictions that have kept culture, sports and nightlife at bay disappear.
– Now they are finally free, says Raja.
– You open a week before the recommendation of the health authority. Why?
– Because they have waited long enough. The full reopening will only be complete if culture, sports and volunteering are also covered by it, says Raja.
He is currently on an official assignment at the Venice Architecture Biennale.
This changes for culture and sports as of Saturday:
Full houses: There will be no restrictions on the number of events.
Without cohorts: It is not necessary to divide the audience for large events.
The meter disappears: The organizers do not have to provide a meter of distance between the audience.
There is no requirement for permanently assigned places: The public can sit very close in the concert halls.
No requirement for alcohol table service: Guests no longer have to sit when drinking alcohol at concerts, restaurants, and bars.
Ask the audience for help
Raja says that those who make a living gathering people can now be "free to prosper." He wants to thank you for not giving up and enduring "the greatest test of our time."
Now he hopes that they will continue to spread creativity and joy. That they will live again on what they love. He himself hopes to participate as an audience.
– I want to use everything. Cinema, theater, opera, sports.
The minister stresses that the public must be patient if the cultural industry needs it. Some will have a hard time getting started, he thinks. Systems must go up and down. People go back to work. But where there are tickets, events and fun, the public should take advantage of the offers. It will act as a starter, Raja believes.
– I want to encourage all Norwegians to go to concerts, theater and sporting events, help to regain everyday life.
During the pandemic, cultural life has punished the government for gaps in support schemes. Many have criticized the lack of predictability and discrimination.
– It is not unnatural that some people during this crisis have strong opinions, especially when you reject applications yourself, says Raja about it.
However, he wants to emphasize that Norway has had the best support schemes in the world. The Ministry of Culture has allocated more than NOK 10 billion to culture and sports through the pandemic.
According to Raja, there are fewer bankruptcies in 2020 and 2021 in the cultural sector than in the pre-crown years.
– Although the schemes have been continuously criticized, the figures show that, above all, they have been very successful, he says.
Stay home when you are sick
The reopening comes at a time when the virus is still spreading across the country. Nationwide, there are more than 100 people who are hospitalized with the virus now. More than 30 are in intensive care.
– To what extent should we be careful and let ourselves be inhibited now by the virus?
– If you are sick, you should stay home. It is a lesson to be learned from the crown. We should pay more attention to each other, says Raja.
There is still the risk of event cancellations if local outbreaks get in the way. For this reason, the government has expanded the compensation scheme, both for culture, sports and volunteering.
– I think we should have arrangements while there is a crisis, also to overcome the long-term consequences of the crown crisis, says Raja.

www.aftenposten.no