Electricity prices are falling in the Nordic region, partly after wind power production has recovered. Southern Norway now has more expensive electricity than the rest of the Nordic region.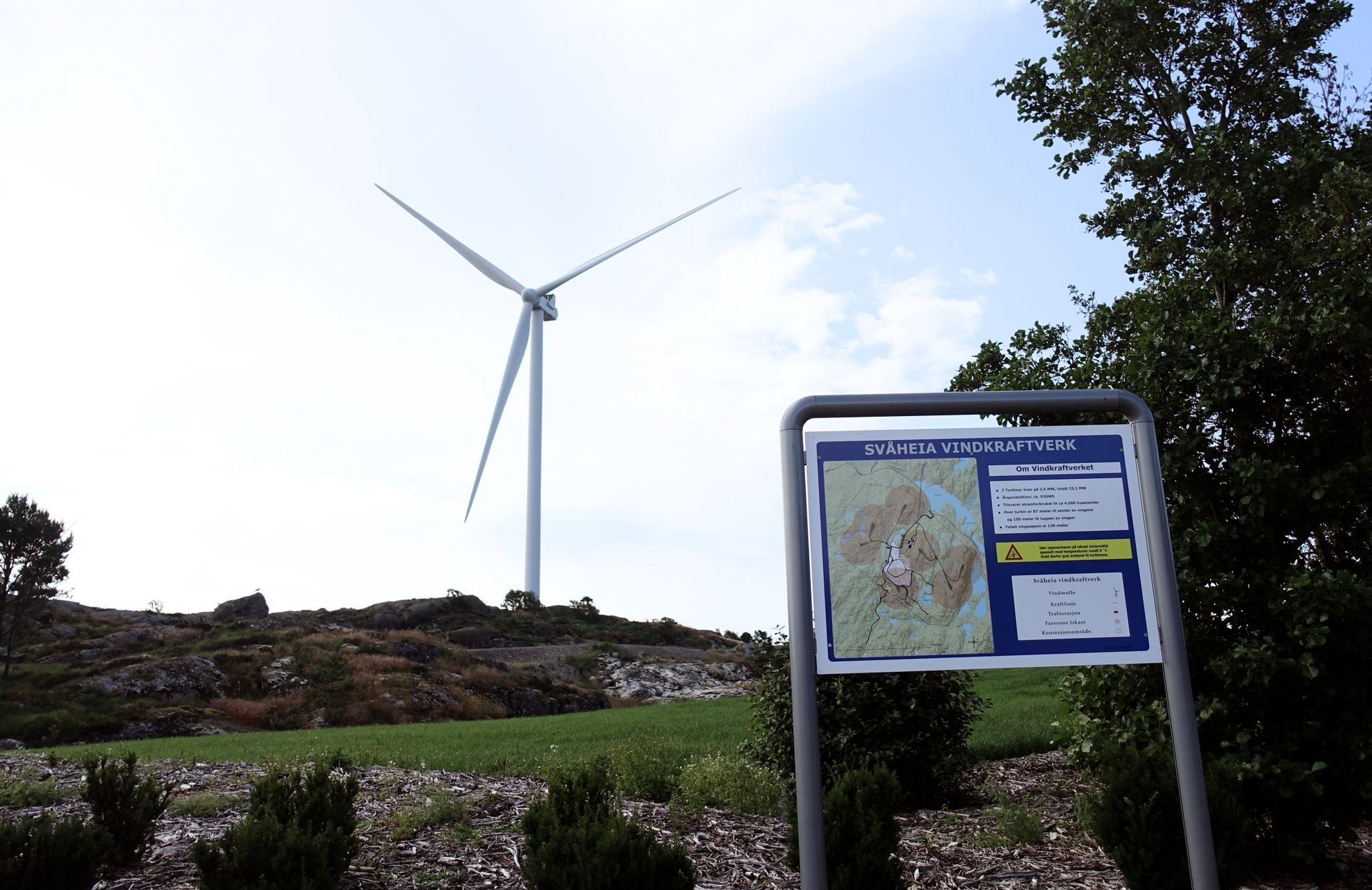 In southern Norway, electricity customers pay 99 øre per kilowatt hour for electricity on Fridays, not including grid rental, fees and surcharges.
It is more expensive than in the other Nordic countries, but cheaper than in the Netherlands, Germany and the United Kingdom.
Also on Thursday, electricity was more expensive in southern Norway than in neighboring countries, and Norway imported electricity for part of the day. Norway has several power lines and cables to countries such as Sweden, Denmark, and the Netherlands.
– Now we get cheap electricity from the neighbors around us. When there is a lot of cheap wind in neighboring countries, we can import. But it's very volatile in the fall, it can be a fickle wind, says energy analyst Tor Reier Lilleholt in Volue Insight to E24.
Therefore, electricity prices could vary greatly based on wind power in the future. The price of electricity in southern Norway rose to NOK 1.23 per kilowatt hour at the most, but has now fallen below one crown per kilowatt hour, according to the Nord Pool energy exchange. In the rest of Norway, the price is still significantly lower.
Here are the prices for Friday:
Southern Norway: 99.6 øre per kilowatt hour

Central Norway and Northern Norway: 51 øre per kilowatt hour

Sweden: 79 øre kilowatt hours and 57 øre kilowatt hours in some parts of the country

Denmark: 94 øre kilowatt hours, 79 øre kilowatt hours in parts of the country

Finland: 78 øre per kilowatt hour
More valuable to save water
Lilleholt points out that the water in the reservoirs has a high value during the day, because it does not rain much. With a low influx, the energy industry will save water to be able to produce electricity later this winter.
If there is no more water in the future, there should gradually be fewer hours where Norway exports energy, the analyst notes.
– Then the price must rise to the level of Europe, and we have not yet reached there, he says.
Here are the prices in some other European countries on Friday:
The price of electricity in Germany is NOK 1.10. The power cable between Norway and Germany has been out of service this week, so the German price has not affected the Norwegian.

In the Netherlands, the price is NOK 1.58 per kilowatt hour. Norway is connected to the Netherlands via the Norned power cable

In the UK, the price is NOK 1.47. Norway will connect to the UK with a trial operation on the North Sea Link cable from 1 October.
Less magazine fill than usual
The water reservoirs have drained a lot during the season and are on average 63 percent, according to NVE. In southwestern Norway, capacity is just 53 percent on average. There have been reports of somewhat wetter weather and the market is now expecting a drop in prices.
German contracts for the delivery of electricity in the fourth quarter have fallen from around NOK 1.50 to around NOK 1.40 per kilowatt hour. Norwegian power contracts for the fourth quarter have fallen to 73 øre per kilowatt hour, from around 90 øre a week ago. Lilleholt thinks the market is too optimistic.
– I don't understand why future prices are falling. It has become a slightly wetter weather forecast, but there is too little volume to signify anything special, he says.
According to NVE statistics again there is a capacity of around 55 terawatt hours (TWh) in the reservoirs, and this can be topped up a bit, depending on the amount of rain coming (input). Last week, Norwegian companies produced 2.7 TWh of energy, according to Statnett Statistics.
also read
The magazines sold out even more, but NVE is not worried: – We are only in the middle of September.
– Indifferent attitude
Reservoirs are at their lowest in March and April, and filling can be very low this year with little rain, a severe winter, and a late spring thaw. Lilleholt believes that authorities must be prepared for unusual years, where there is not enough rainfall and challenges are presented with a very low degree of fill. It happened in parts of the country in 2003.
– It is a careless attitude to say that it will always rain in autumn. You have to be prepared for when it doesn't happen and don't act too late, he says.
At its worst in 2003, the filling of reservoirs in southern Norway (NO1) fell to 5.5% in the spring, which is below the level that Lilleholt considers critical. A sharp drop is likely in the spring of 2022 if nothing happens to the weather, he notes.
– We have forecasts of less than nine percent in southern Norway. I consider seven percent to be critical. There aren't many TWh that disappear before we get down to that level, says Lilleholt.

www.aftenposten.no