The decision to return home after professional life in England was difficult, but he has no regrets. Now Cecilie Reddisch Kvamme bubbles on the green lawn of her hometown.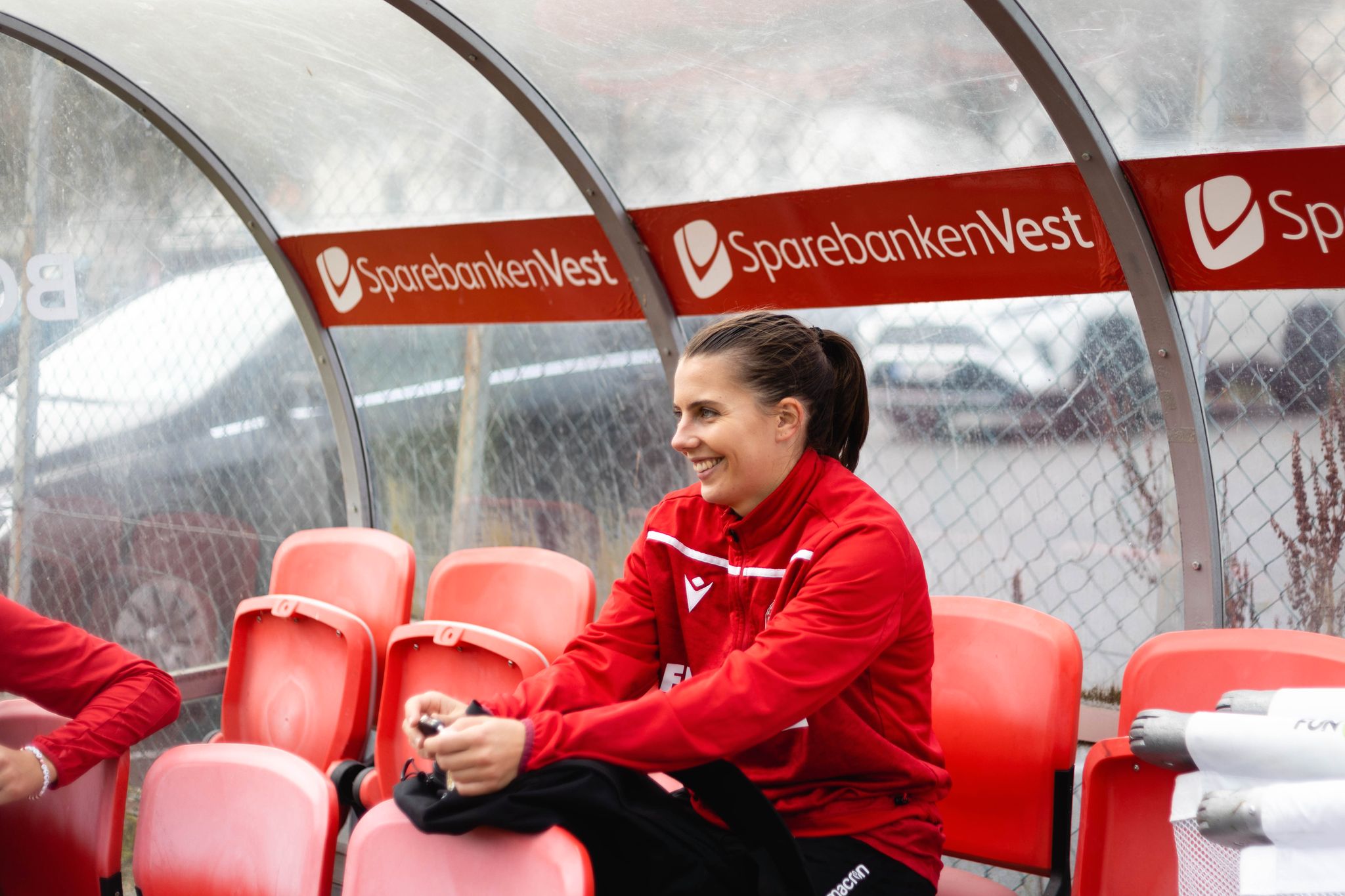 – The choice was more difficult than I thought. I really enjoyed the team and the club, says Cecilie Reddisch Kvamme.
The Sandviken player just finished a training session on the Nymark turf and looks at Ulriken before continuing:
– But I'm glad I got home.
He returned home to Bergen after a stint in London and at the great West Ham club. The reason he packed his suitcase and left was a lot because of how it felt outside.
It started in Tertnes
Kvamme started playing soccer when he was six years old because his father founded a girls' team in the neighborhood. He played for Tertnes until he was 16 years old. Then he started in the best sports and announced his transfer to Arna-Bjørnar.
– I don't think I would have been a soccer player today if it weren't for Morten Kalvenes (assistant coach at Bodø / Glimt today, journ.anm.) It would have taken me to the top line of sports. It meant a lot to my way forward, he says.
In July 2019, she fulfilled her dream of playing in the English league and making a living from the sport as a soccer player.
He left his family, friends and boyfriend to pursue his football career.
When the crown pandemic hit England, a lot changed for the Norwegian defender.
Lonely in London
The 26-year-old spent much of his day alone in a city with nearly nine million inhabitants. London was hit hard by the corona pandemic and for long periods everything was closed except grocery stores and pharmacies.
Kvamme was not allowed to be with anyone except teammates in practice and games. Everything social was put into a crown break.
– I got up, had breakfast and went to train. The rest of the day I was mostly alone in my apartment.
The yearning for family, girlfriends, friends and Norwegian nature was growing. She couldn't take a trip to the mountains, as she was used to. Walking in the big city park was hardly allowed.
– Sometimes, you were only allowed to use the park if you were going to train. You couldn't sit down and have a cup of coffee with a friend if you wanted to, he explains.
After a long spring, summer and autumn with several closings in London, the good thing was that he should go home to Bergen for Christmas. Finally, she was going to meet her family and her boyfriend again. He did everything he could to avoid getting infected before the Christmas holidays.
– I was very afraid of getting infected, so I chose, for example, to ride my bike to training in December instead of risking getting infected on the bus.
Still, it went wrong.
Several members of the team were infected with corona, Kvamme was one of them.
Instead of going home for Christmas, she lay sick and alone in her apartment. Christmas Eve was celebrated with frozen pizza and a television documentary.
– That was the lowest point that year, she says.
– Life in private was more important.
He decided that he should be able to get over this, but in the end he realized that life is too short. It wasn't worth it.
– To perform on the field, you must also feel good. I reached a point where I realized that life in private was more important than life on the football field.
In May, she signed a three-year contract with Sandviken and moved home with her boyfriend Peder Løtvedt, whom she had only met for one weekend in 11 months. Now the couple has become cohabiting.
At West Ham, the team struggled to survive in the series. With Sandviken, he now fights at the opposite end of the table. The team is at the top with 37 points and five games to play. Seven points behind, with a game less played, we find Rosenborg.
– It would have been fun to crown the Sandviken story with a series of gold. It is a club with many enthusiasts and volunteers who work every day so that the players have the best possible experience. It would have been nice to be able to give something back to them too, he says.

www.aftenposten.no