This is the strongest start to the season that Fana has had in the first division.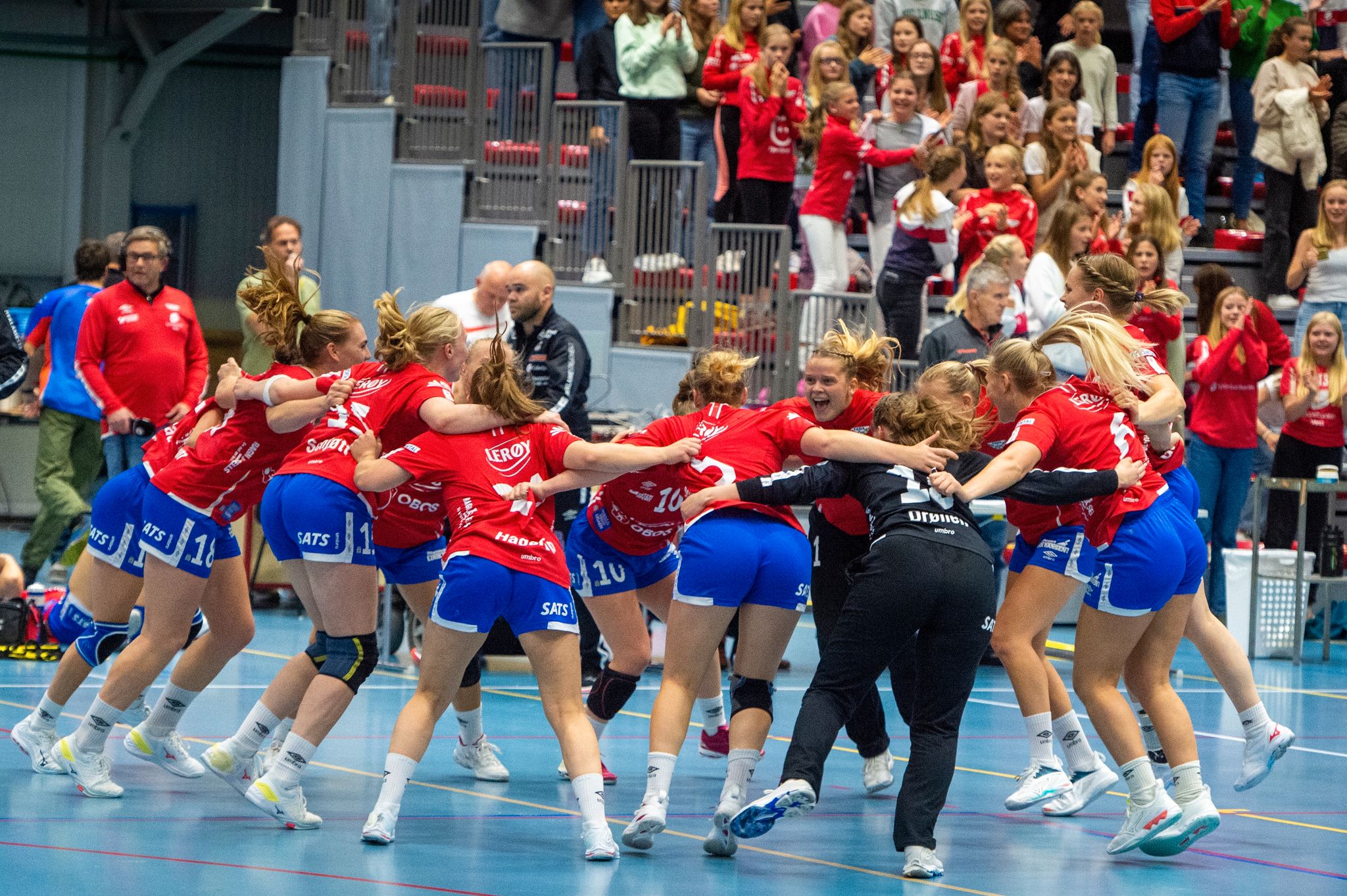 Fana has opened the handball season with great force and has three wins, one draw and one loss in five games.
However, it shouldn't be possible On Wednesday, spectators at Fana Arena witnessed a sensation as the team took points against the clearly better team from Norway.
What concrete steps Fana has taken this season, and what made them open so strongly, is difficult for head coach Erlend Lyssand to say.
Second highest number of goals
– We have some players with incredible technical skills. Our attacking game is something we work on a lot in training, says Lyssand.
In the first game of the series against Follo, the team scored 48 goals, and so far this season they have scored the second-highest number in the league with 167 total goals, just four behind the Vipers.
– We have not taken the reins this season, they were taken several seasons ago. For every season that has passed, we have managed to continue to build on what we have done before.
Many reasons
In the long-term plan, Lyssand points out several things. Among others, the physiotherapist Frode Valle Skjelvan stands out in the coaching staff.
– He has managed to transfer a good physique to the players and the game. Thanks to a good focus on training, Fana hasn't had a serious injury in six years, says the coach.
– We have also been aware of building a culture around what is required of the players and how much you work with things.
Lyssand talks about experienced, structured and disciplined players who follow the battle plan.
Young team
Fana also has a young team: the average age of the team is 22 years old. To name a few, Tertnes has an average age of 23. For the Vipers, who won the Champions League this year, the median age is 28.4 years.
– Even though we have a young team, many of the players have been part of our rise to the elite series and have been with us at all times, says Lyssand, who also highlights the local affiliation.
In addition to the youth squad, there are only four players on the squad who are not from the home area.
Young, local players who have been at the club for a long time, make unity and relationships in the team very good.
Top scorer
Fana has the league's highest-scoring player to date: 21-year-old Christine "Kizza" Karlsen Alver.
Up to 44 times he has found his way to the net this season and has scored an average of 8.8 times in each game.
– He has a huge handball head. It has qualities that not everyone else has, says Lyssand.
– This year I feel that I am tougher in the game and I dare to take risks to a greater extent, says Alver himself.
She praises the players behind her by her side and says they make it easy for her to perform the way she does.
The two engines
Along with Christine Karlsen Alver, coach Celine Solstad mentions as the other engine of the team.
Fana's 24-year veteran Solstad is in his eighth season and has been with the club as long as coach Lyssand.
– It has been very nice to be part of the development not only of the team, but also of me as a player. It has been a good development, he says.
Like Lyssand, he can't quite identify what they've done to something special this season.
– We had a relatively similar race this year. We may be a bit more confident with our game, but it seems that there are small margins compared to before.
Bravery is still something Solstad, Alver and Lyssand repeat when describing the team, because they have.
– We are not afraid of anything, says Coach Lyssand.
Fana has set at least one very clear goal for the season: they must manage at least a fifth place.

www.aftenposten.no