Japan is fully committed to the development of autonomous vehicles. The hope is to solve some of the challenges with the aging of the country's population. But there are potholes in the road.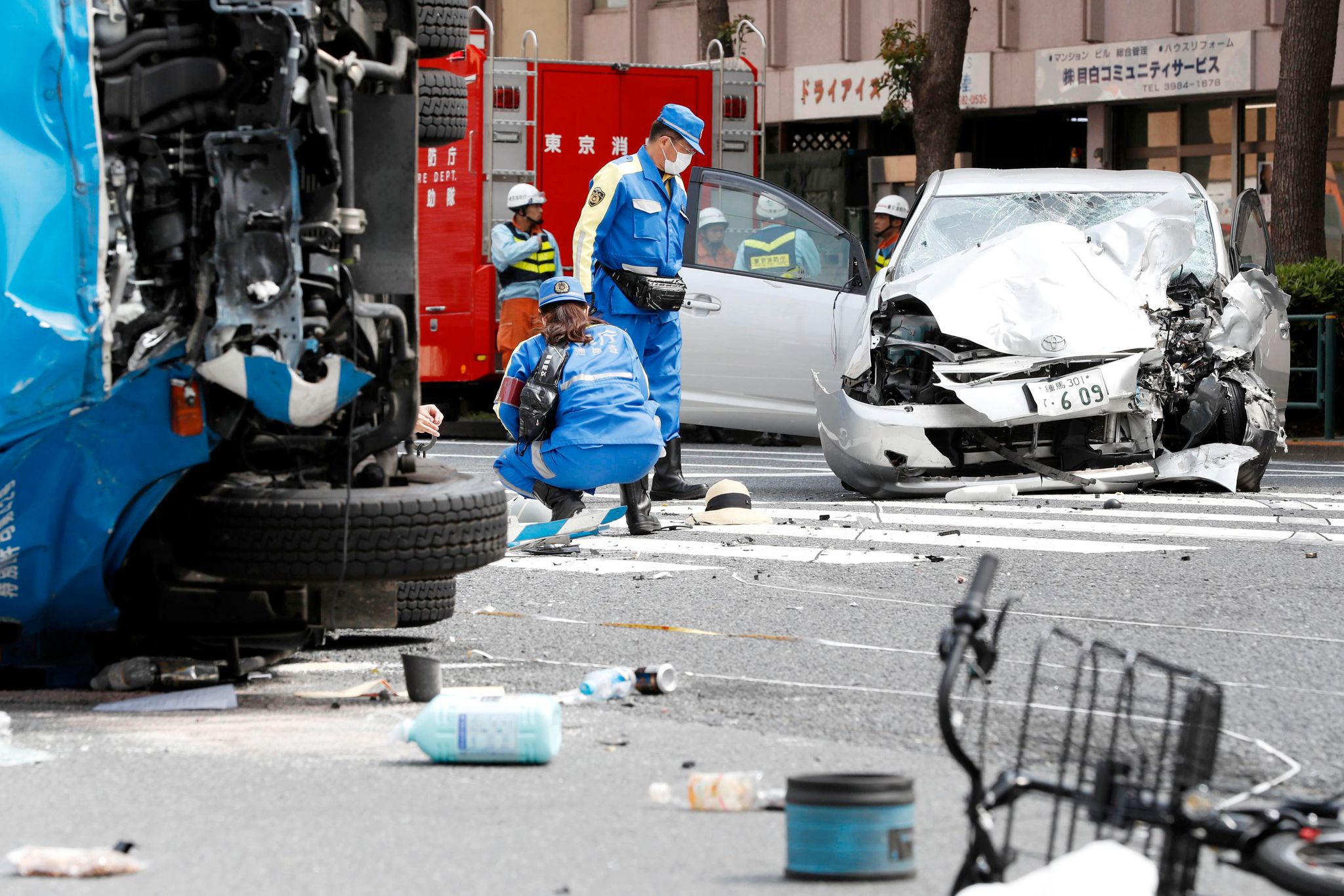 Japan's population is the oldest in the world. It presents its challenges, even when it comes to transportation. Therefore, the authorities are investing heavily in autonomous vehicles to solve some of the problems, but the road is not completely flat in front of them.
An autonomous test vehicle accident during the Paralympic Games illustrates some of the challenges.
This does not prevent the authorities from changing their approach. They have identified this technology as a top priority.
Among other things, the government has changed the law to pave the way for increasingly advanced autonomous vehicles. The Ministry of Economy, Trade and Industry (METI) has plans for 40 test sites of taxis of this type nationwide by 2025.
Can make decisions alone
Last year, they gave permission for a partially autonomous car to circulate on public roads.
The Honda car has "level 3 autonomy", which means that it can make certain decisions on its own, even if the driver must be ready to take the wheel in an emergency.
Most of the people who love technological innovations probably think that the idea of ​​autonomous cars is ingenious and they drool after trying it.
Autonomous bus in Oslo
Japan is also not the only place in the world with autonomous vehicles on the roads. In Oslo, an autonomous bus was put into service for testing for the first time in May 2019.
Ruter has stated that autonomous vehicles will be an important part of public transportation in the future and that they will invest in this technology.
Projects are also underway in other countries, including the United States.
Lack of manpower
But for the Japanese authorities, one of the drivers of investment is also a serious problem: the aging wave.
A recent METI report highlights that drivers are aging and human resources have become a serious shortage in the freight and transport sector.
METI also warns of "terrible traffic accidents caused by older drivers making mistakes in traffic." After horrific accidents with elderly people behind the wheel, the issue has been hotly debated.
Automobile manufacturers in the field
Encouraged by the government's clear message, Japanese automakers have happily lined up to develop the technology.
Well-known automaker Toyota plans to operate its autonomous e-Palette buses on its own roads in the smart city the company is building at the foot of Mount Fuji.
These buses also circulated in the athletes' village during the Tokyo 2020 Olympics, but the project was temporarily halted after one of the vehicles struck and slightly injured a visually impaired participant.
In fact, it wasn't the technology that failed. The bus had seen the man and stopped, but an operator on board override the system.
Away again
Christopher Richter, CLSA investment group investigation leader and auto specialist, says the incident shows there is a long way to go.
– People could determine that even in such a controlled environment "it failed", he tells the AFP news agency.
But Richter believes autonomous vehicles will be absolutely necessary, especially in rural areas.
– I understand well why this is a priority for the government and for car manufacturers. But it will probably be at least a decade before you can get a wider reach, he believes.
Hard to predict
Japanese automakers admit that it is currently difficult to say how fast development can go.
When Nissan tested its autonomous "Easy Ride" taxis in 2018, the company expected them to be commercially available in the early 2020s.
Vice President Kazuhiro Doi, who is in charge of the investigation at Nissan, is more cautious now.
– The social acceptance of autonomous cars is not great enough, he says.
Doi says that very few people have experience with autonomous driving. Without this experience, many will also find it difficult to accept this technology.
– It's too new, he says.
Test round
But this month, Easy Ride taxis are at least in their third round of testing on public roads in Yokohama, outside of Tokyo, albeit in a limited area.
– Doors close, says a female voice after a passenger has pressed the car's power button. The car then starts up and drives slowly.
– Everyone is surprised after taking a test drive. They say it turned out better than they expected, says Doi.
For now, Easy Ride cars avoid tricky areas with narrow or winding streets.
"Unfortunately, these more difficult areas also have customers who want a taxi," he says.
Driverless drones
By the way, it's not just self-driving cars that are being tested everywhere. Driverless drones are also being tested in several countries. Dubai tested its first driverless taxi drones in 2017. German company Volocopter tested its flying taxi in Singapore in 2019. Also in Norway, they want to test various forms of driverless transport in the air.
In Norway, efforts are being made, among other things, to develop ambulance drones, he writes. Norwegian Total Defense Forum.

www.aftenposten.no