Challenger Oleksandr Usyk (34) took a well deserved points victory against Anthony Joshua (31) and is the new heavyweight champion in professional boxing.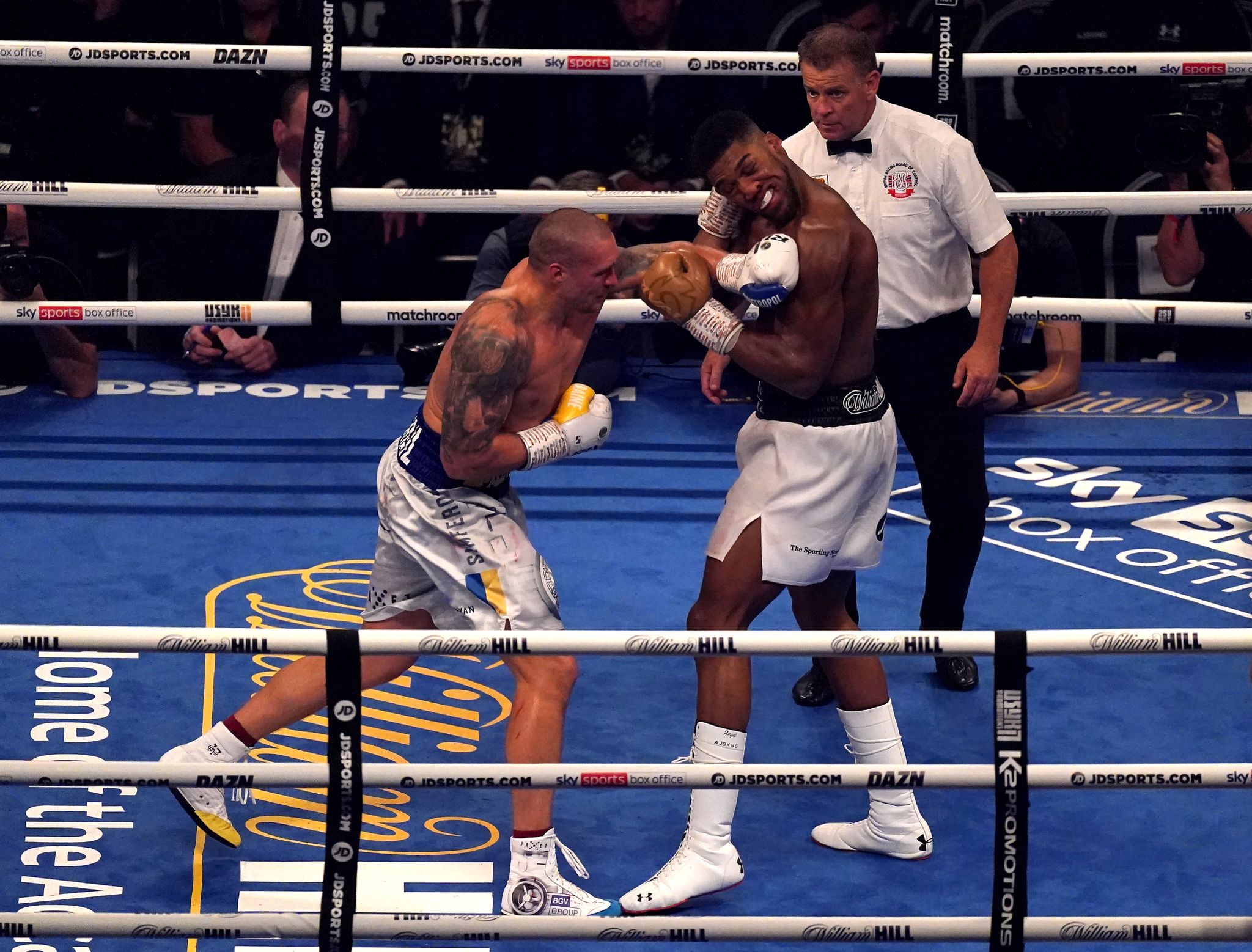 Aftenposten collaborates with VG-sporten. Therefore, as a reader of Aftenposten, you also get articles and services created by VG.
All three judges had Usyk as winners with 117-112, 116-112 and 115-133. Thus, the Ukrainian stands with 19 wins and zero losses in his career. Joshua, on the other hand, has two losses and 24 wins. He lost all World Cup titles to Andy Ruiz in 2019, mens got them back the following year.
There was a great atmosphere at Tottenham Hotspur Stadium with 65,000 spectators. The WBA, IBF, WBO and IBO heavyweight titles were in the pot.
At the London Olympics in 2012, Joshua took gold at super heavyweight and Usyk at heavyweight. Usyk entered the battle undefeated and has previously been the undisputed world champion at cruiserweight. Now he has also taken three of the big four heavyweight belts.
He won on the wedding day
– This means a lot to me, said the new champion very sparingly when interviewed in the ring.
– Today is exactly 12 years since my wife said yes. Today I am doubly happy, added the new champion.
A return agreement must be entered into between Joshua and Usyk.
– I have been preparing for this match for half a year and I have hardly seen my family. I miss my children and my wife. I'm not thinking about the second leg at the moment, Usyk said.
The heavyweight class in professional boxing was dominated for many years by Ukrainian brothers Vitaly and Vladimir Klitschko. The older brother, Vitaly, was in the ring and watched his compatriot clinch the World Cup titles.
– It was a very smart game. I am very happy and Oleksandr did a perfect job, Vitalij told Sky Sports.
He resigned in 2012, giving up the WBC title. Vladimir resigned after a loss to Joshua in 2017. The last time he won three of the World Cup titles (WBA, IBF and WBO) was in 2015.
It was a tactical triumph for Usyk, who at times defeated Joshua. We have never seen Joshua as ready and prepared as we saw him tonight, and that puts Usyk's performance in perspective as a perfectly executed tactical and technical match, box commentator Erik Nilsen tells VG.
– Usyk challenges a great achievement away from home against a champion with almost 70,000 fans behind him. It's very strong, adds Nilsen.
Usyk opened better, and the Ukrainian with a "southpaw" style, that is, southpaw, scored two or three strong lefties in the first round. The 34-year-old was also agile and offensive in the second round, and after six minutes of boxing he probably led 20-18.
Joshua trembled
Towards the end of the third round, Joshua seemed rocked by another hard left, and Usyk led for three rounds.
Joshua improved in the fourth round and began to take advantage in the fifth. In the sixth round, Joshua hit very well several times, especially in the last minute, Usyk looking slightly shaken after two solid right hooks.
Round seven was close and intense, but Usyk hit a combination and finished with a dreaded left. Joshua had to take three steps back, but he remained standing.
also read
Now it hits in the heavyweight category: – Finally, the big profiles are back
Rounds eight and nine were even, and in round 10 Usyk received a solid cut to his right eye. At the same time, Joshua suffered violent swelling under his right eye.
Usyk weighed 8.5 kilos less and is three inches shorter than Joshua. He continued to move much more than Joshua, and he was also much more active in the 11th round.
"I think Joshua needs a knockout to win this," said DAZN commentator Roy Jones at the start of the 12th and final round.
But it was Joshua who seemed to shake midway through the round as Usyk paved the way again with a solid new left.
And in the final seconds, it was only as far as Joshua managed to stand.
P.S.! The fourth great belt, and the lineal heavyweight title, is from Tyson Fury. Meet Deontay Wilder in Las Vegas in two weeks, their third mutual agreement.

www.aftenposten.no