League gold is fast approaching after another Sandviken win.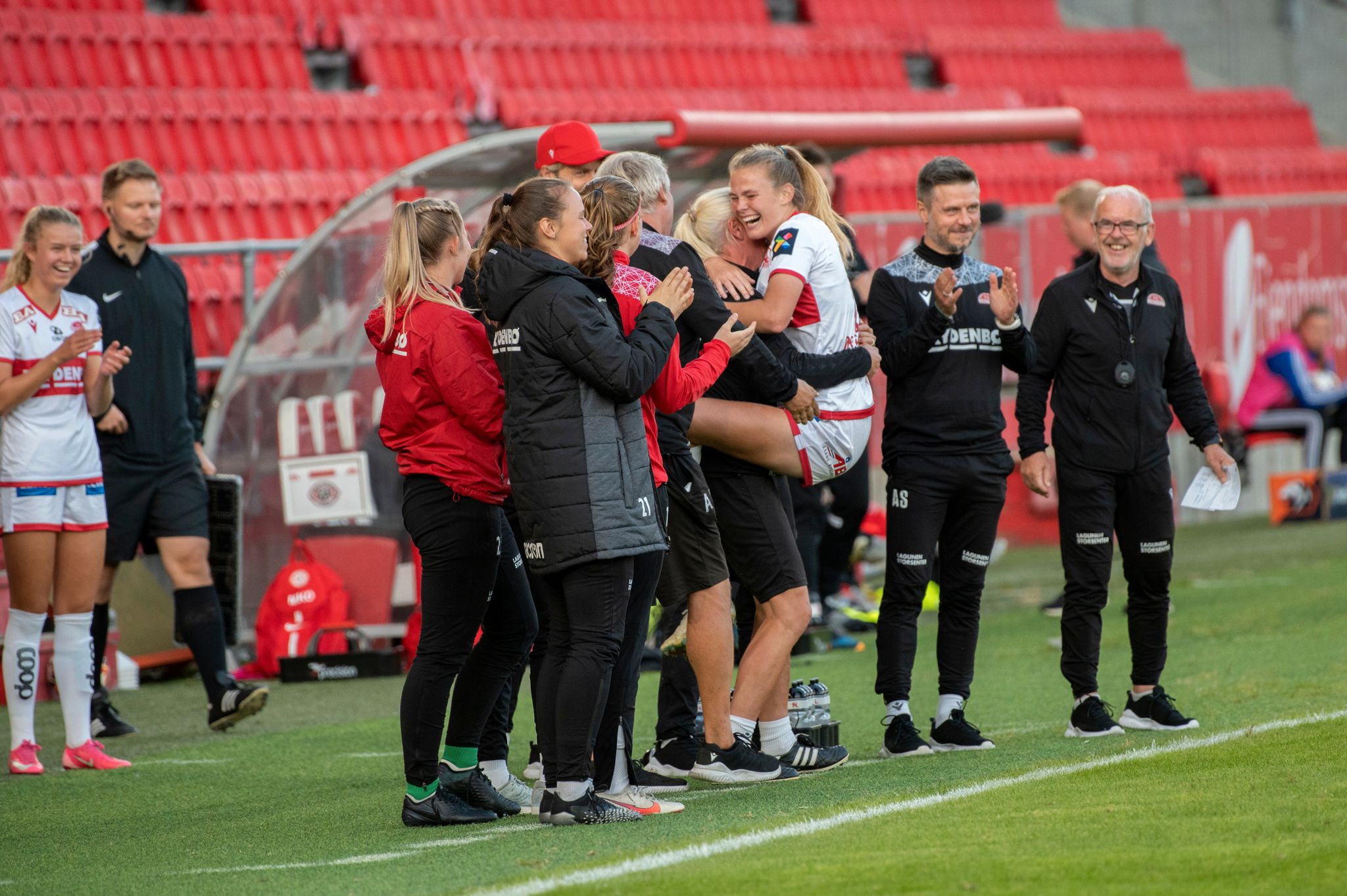 – Now it's getting very close. Fighting for gold is what everyone wants, so we are in an incredibly nice situation. If we keep the focus, I think we will accept it in the end, says Ingrid Marie Spord after the 3-1 win over Kolbotn.
The victory means that Sandviken is now one step closer to a long-awaited league gold. With four rounds remaining in the league, he leads the table by seven points.
Sandviken has never won league gold, but Spord has since his time at Lillestrøm. Now she's ready to do it with a team in her own city.
– It is not certain that we will have this opportunity again, so we must take advantage of it once we have it. Hang on all the way now, it's in my head We have to manage this, explains Spord.
– we are not stupid
One who is a bit more restrained than Ingrid Marie Spord is the team's head coach, Alexander Straus.
– I still haven't come over to talk about the league's gold, it's still a bit early, he tells BT.
– But can't you help thinking about that?
– We're thinking about it, yeah. We are not stupid. We know where we are, but we don't focus on that. There is an important difference there, explains the Sandviken coach.
Next weekend they play the Cup semifinals against Lillestrøm. In two weeks, the stage is set for another match at the Toppserien. Straus hopes to play the decisive matches.
– We have the best starting point and we accept the situation in which we find ourselves. The alternative is much worse, he says.
Spord does the same.
– There are cup finals until the end. It is now when we have the opportunity to show and demonstrate who we are. That's what counts now, says the midfielder.
– A terrible course
Ingrid Marie Spord, who was voted the best Sandviken player by Straus, says it was a tough away game they played on Saturday afternoon.
– It is always difficult to get to this field, and the game is characterized by the uneven surface. We didn't play like we usually do on a rough carpet, but we adjusted well and got the win, says Spord.
Sandviken's coach Straus is harsher in his criticism of Kolbotn's course.
– It is a terrible road, and we had to deal with the unpredictability that it entailed, he says, and continues:
– We had to do it in a different way, and paste more than we use. It wasn't very nice, but we managed to fight on the ground.
– Are you happy with how you performed today?
– Yes, because it was a special match. If we had played like we used to on ironed floor mats, we could have gone for a blast, Straus responds.
Next weekend awaits away game and semifinal against Lillestrøm in the cup. The next game in the Toppserien is at home against the jumbo team Stabæk in two weeks.

www.aftenposten.no