LEUVEN (VG) Alexander Kristoff (34) had a goal of winning 10 million crowns during his career. Now soon he has won ten times more.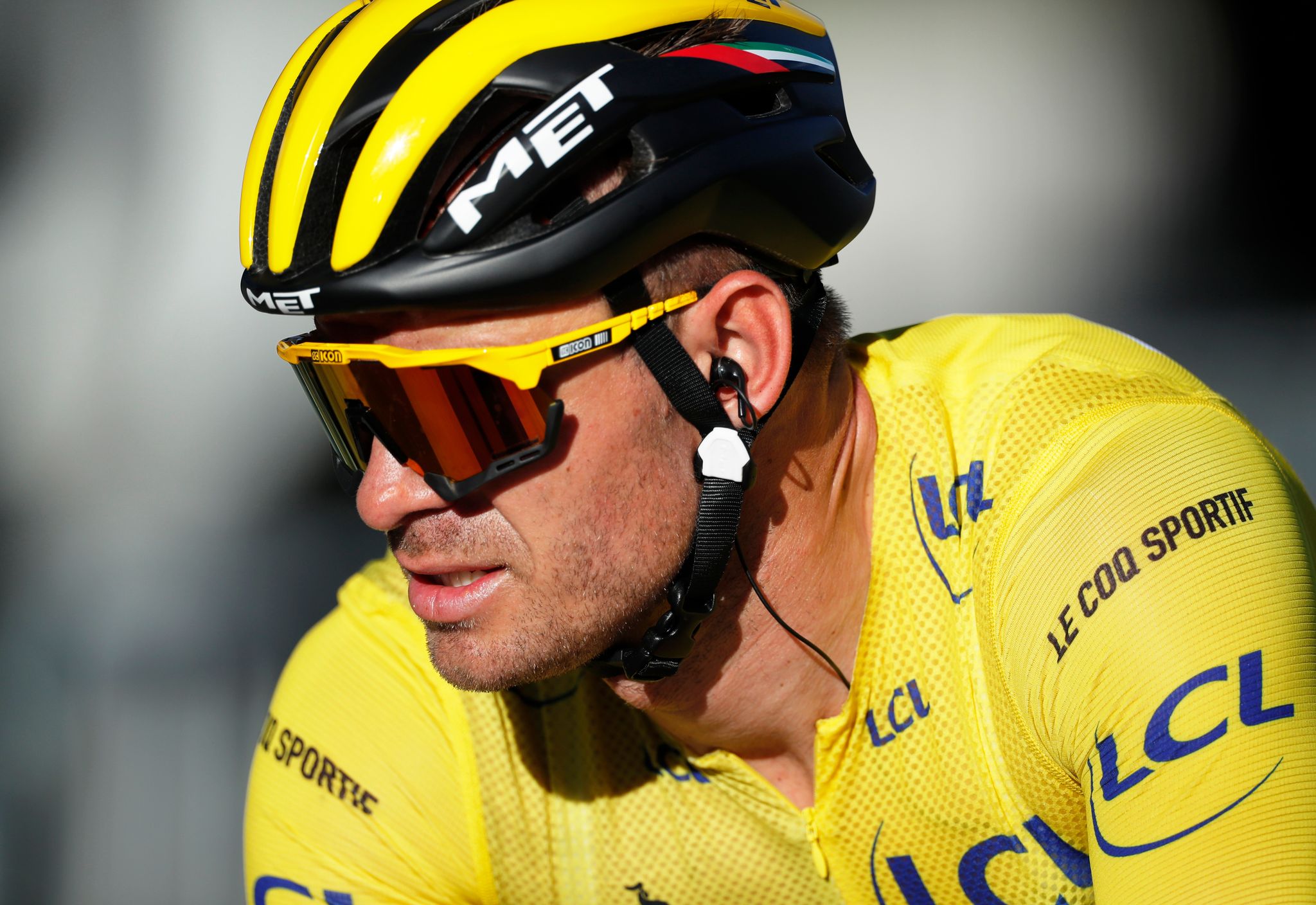 Aftenposten collaborates with VG-sporten. Therefore, as a reader of Aftenposten, you also get articles and services created by VG.
It shows figures that VG has taken from the tax lists and the Proff.no website.
The Norwegian debuted as a professional cyclist with a relatively meager salary in 2010. But the year he won Milan-San Remo (2014), the salary went up directly. And after the 34-year-old won Flanders the following year, the pay increase continued.
In the last ten years, Kristoff has earned just under NOK 73 million if we assume that the salary is the same this year as it was last year (the tax figures are not clear yet).
In addition, there is revenue from the Alexander Kristoff Limited company: it has a total profit of NOK 23.5 million in the last ten years.
also read
Kristoff, ready for the World Cup after years of bad luck: – No one is afraid of me
Kristoff has just signed a one-year deal with the Belgian team Intermarché-Wanty Gobert and has no plans to establish himself as a top-level rider as he should just yet. He also has no plans for what he will do after his career:
– I can probably accept some small jobs at first if I don't invent something. I like to spend time on stocks and will probably continue to do so. But there will hardly be major work. Then you should have an education, Kristoff tells VG in Belgium.
The 34-year-old is cycling there at the World Cup today. It is a race that you have never won before.
– Does it seem to have something to do with the stock market?
– We have so much time in the room, you know, so I can read. But there are many who do well when the stock markets rise. It's worse when it starts to go downhill. I don't want to say that I have a lot of influence, but I have some capital and then you can invest a little.
TABLE OF FACTS:
While many of the richest people in cycling report that they moved to tax havens, Kristoff has made an active decision to stay in Norway and pay taxes to the common treasury of their millions of income.
They have living in a house on the outskirts of Stavanger, with a wife and four children. This year he also bought a house for 7.3 million crowns, intended for rent.
The fleet of cars consists of a Tesla X, a Hummer H2 and a 2008 Lamborghini Murcielago, with 640 horsepower.
– It is the most widely used electric car. I do care a little for the environment, even if it doesn't look like this. The other two cars are not used as much as the Tesla. Tesla is the environmental alibi, said Kristoff Broom Recently.
In 2014, Kristoff stated, at the time without knowing what sports career he should have, that Landevei.no that the goal was to earn ten million crowns during his cycling career.
– You have earned ten times more than that goal. What kind of relationship do you have with money?
– The goal has been to be financially independent and I will probably address that soon. But it depends on where you put the list of living standards, Kristoff smiles at VG in Belgium.
also read
Cycling with climatic settlement: – Could have done things that required more
Continue, more seriously:
– I feel like it is an important part when considering where I should ride. You only pedal for a certain number of years. So that's a big part of the evaluation. At least now at the end of my career, when I don't have that many years left.
Kristoff is about to leave a difficult season behind: Illness, a troubled run-up to the season, canceled and canceled trips It makes him unsure of his own way heading into today's World Cup race in Belgium.
The 2021 season is the weakest in ten years for Kristoff, measured in points on the website. Procyclingstats.com.
– I think nobody is very afraid of me, so I don't feel any pressure, he tells VG.
– The road is not sick. It does not differ much, but now it has been solo in both the junior and sub 23 categories. It is difficult to say, but the path suits me quite well, says the Norwegian.

www.aftenposten.no