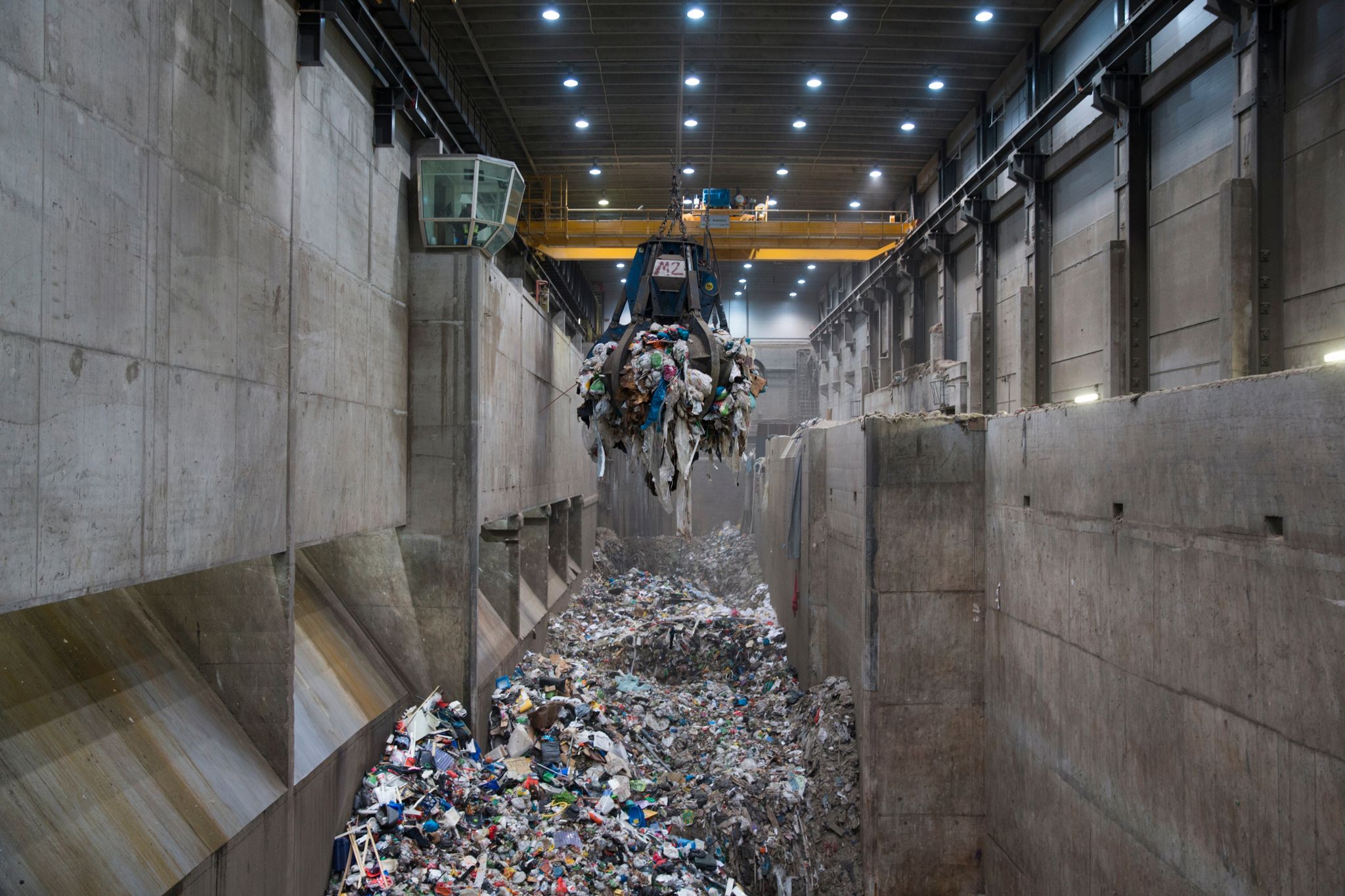 Here are our weather expectations for you.
Debate
This is a discussion post. Opinions in the text are the responsibility of the writer.
The EU is increasing its ambitions to reduce greenhouse gas emissions. This means that Norway will likely receive new requirements for emission reductions.
We believe that municipalities are a large part of the solution for Norway to achieve its national goals. So we must have more room for local maneuver. To the parties that have now been to Hurdal: When discussing a possible new governance platform, remember the municipalities!
Ambitious climate goals
Norway's big cities have ambitious climate goals. Higher than national targets. If Norway is to achieve the goal of reducing greenhouse gas emissions by 50 to 55 percent by 2030, major cuts must be made in large cities.
The EU is now discussing whether to cut more emissions that are not covered by the quota system. These are emissions from, among other things, road traffic, construction and waste. These emissions accounted for half of Norway's greenhouse gas emissions in 2020.
If the EU proposal is approved, Norway will likely have to cut 50 percent instead of 40 percent in this sector.
Big cities can cut more
Here at home, Statistics Norway has discovered an error in the climate accounts.
This mistake alone can lead us to need additional emissions cuts in more than half of an additional climate plan. This means that the government's climate plan, which passed through the Storting this spring, is already out of date.
The good news is that big cities can cut more to ensure that national climate targets are met. But then the municipalities must have more room for maneuver. In this way, we can implement measures that fit each municipality, and that really benefit the climate budget. The current room for maneuver is not large enough to reduce emissions enough.
Remember the municipalities!
So for those of you who are exploring: when you are now discussing a possible new governance platform, you need to keep in mind the importance that municipalities have in climate policy.
If you want to be successful in the next four years, much of the solution lies locally.
Here are our weather expectations for you:
Climate-friendly waste management with carbon capture
The new government should establish long-term framework conditions that ensure that it is profitable for private companies to invest in carbon capture, including waste incineration. Reducing emissions from waste incineration plants is critical to achieving national and local climate goals.
In Bergen, Trondheim and Oslo, waste incineration accounts for 10-20 percent of greenhouse gas emissions. All waste cannot be recycled and therefore something must be incinerated. In order for cities to live up to the goals of the Paris Agreement, the state must finance more of the carbon sequestration establishment.
2. Use of biofuels
Biofuels used in buses and trucks no longer have the full climate effect. The turnover requirement for biofuels serves as an absolute limit for the amount of biofuel that is traded in Norway. The parties that are likely to form the government have indicated that the system must be changed so that the climate effect is assured.
We request that the current policy be changed and that arrangements be made for the Norwegian production of sustainable biofuels based on Norwegian resources.
The use of biofuels is necessary in a transition phase until emission-free solutions are established for heavy transport, construction machinery and more. The change can reduce national emissions by one to two million tons of CO2.
3. Strengthen the Planning and Building Law as a climate tool
The new government must strengthen the Planning and Construction Law as a climate tool. We expect the government to declare that municipalities can and should establish climate requirements in accordance with current law. For example, by requiring private developers to use fossil- or emission-free machines on construction sites.
Through municipal community and territorial planning, we can reduce emissions. This can be done, for example, by ensuring that development does not lead to an increased need for transportation and by avoiding the demolition of carbon-rich areas.
The law should stipulate that climate and other environmental considerations should weigh heavily in choosing which areas to develop and how. At the same time, we need a clear margin of maneuver to establish specific climate requirements in municipal and zoning plans. Today, it is unclear how far the law will go.
4. Continue with the climate rate scheme
The new government must guarantee predictability and room for maneuver for municipalities by making the Climate Rate support scheme permanent and increasing allocations significantly in the coming years.
Since the scheme was established in 2016, it has contributed to 1,300 climate measures in municipalities. In addition, it has spurred increased use of climate-friendly technologies such as electric company cars, emission-free construction machinery, and climate-friendly materials in municipal buildings.
An improved Climate Tax scheme can contribute to greater emission reductions.
5. Zero emission zones
The climate plan announced that Oslo and Bergen can start pilot projects for zero-emission zones in cities. The new government should give all Norwegian cities legal authority to introduce such zones.
This will contribute to a rapid transition to zero-emission technology in passenger and business transport. New calculations show that zero emission zones reduce emissions both inside and outside the zone. The legal framework for the introduction of such pilot areas should be clarified as soon as possible.
6. Electrification of transport: infrastructure along the main road network
We ask the new government to present a report to the Storting on a national pricing strategy. The strategy must address the needs of commercial transport and contribute to the achievement of the objectives of the National Transport Plan of zero emissions in 2025 and 2030, ensuring sufficient charging infrastructure in and between cities.
One of the biggest barriers to electrifying food transportation is the lack of charging infrastructure along the main road network. For the transportation industry to invest in electric vehicles, predictability is needed. The government should take responsibility for cooperation with municipalities to secure cargo areas along main roads near cities.
Several parties have stated that they want to introduce a climate budget. We already have the Kommune-Norge course to make a climate budget and we are also happy to share experiences with the new government. With a good climate budget, it will also be easier to see how important it is to implement our councils and how important municipalities are to achieving national goals.
We are queuing for the charity event!
The climate directors of the Metropolitan Network for Climate are behind the article:
Stina Ellevseth Oseland, Bergen
Kristian Dahlberg Hauge, Trondheim
Jane Nilsen Aalhus, Stavanger
Heidi Sørensen, Oslo
---

www.aftenposten.no