This fall's sprint in the Elite Series is more exciting than in a long time. You shouldn't just be happy about that, several VG experts believe.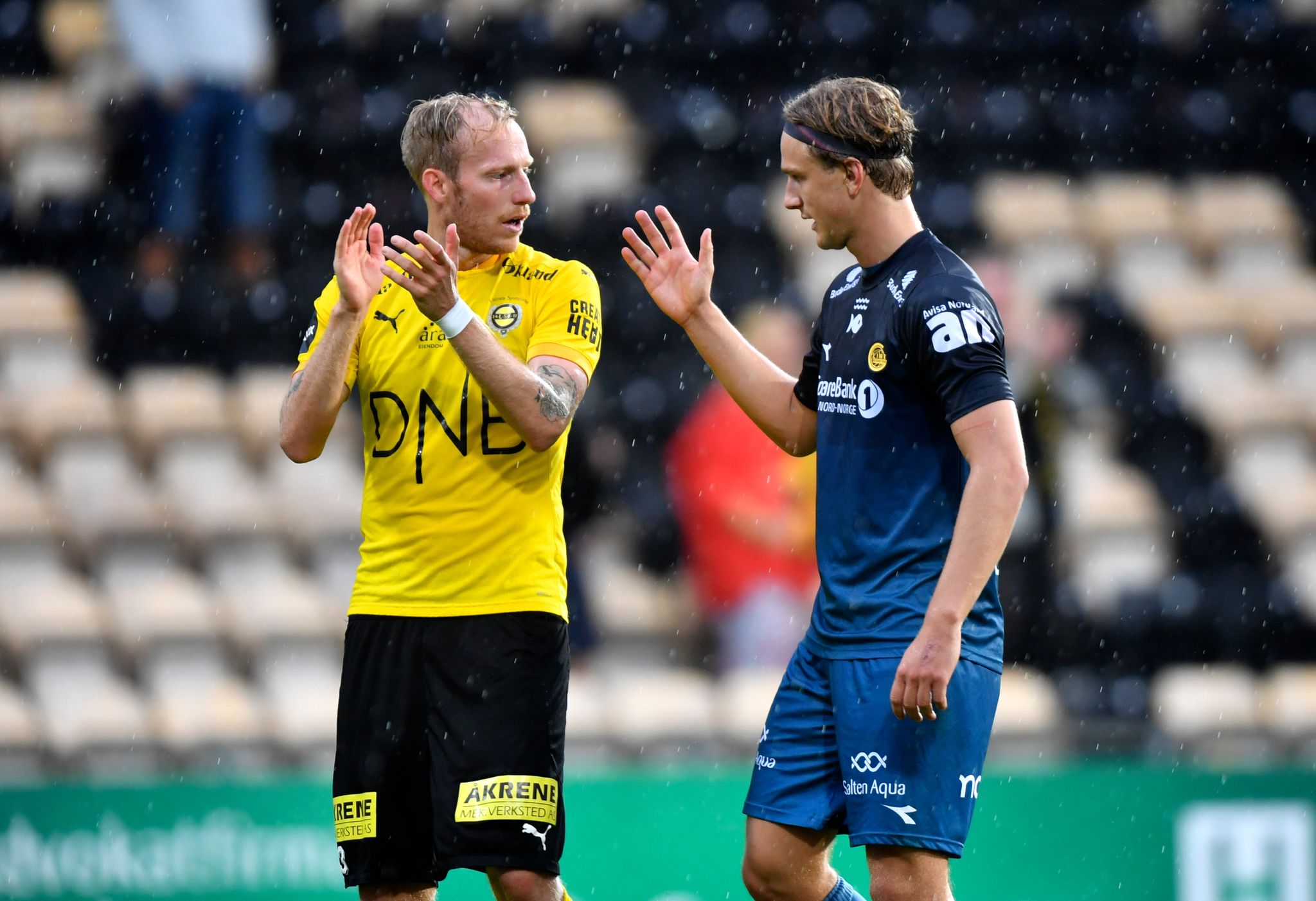 Aftenposten collaborates with VG-sporten. Therefore, as a reader of Aftenposten, you also get articles and services created by VG.
– I definitely think it's at least a sign of weakness, says Kai Bardal, who is a soccer expert at VG.
– I think it is a sign of weakness that there are no teams that dominate, it fluctuates too much, says his colleague Haakon Lunov.
There are only four points from Bodø / Glimt in first place and even the newly promoted Lillestrøm, who has surprised a lot and is in fifth place.
Between Molde, Kristiansund and Rosenborg.
– The way it is now is good for excitement and entertainment, but I'm not sure about the quality of Norwegian football, believes Lunov.
Lunov points out that no superior team is stable over time and believes that it weakens the chances of Norwegian teams outside our borders.
– But are Bodø / Glimt and Molde doing well abroad? Molde beat Hoffenheim and played evenly with Granada, did Glimt just crush Zorya who has only lost against Dynamo Kiev and one more in the Ukrainian league?
– Molde's advance to the playoffs was very strong, but what does this year end with? Where is the stability? Bodø / Glimt continues to get many advantages, even though they have sold quality and stability, says Lunov, continuing:
– But for Norwegian football in general, we have a team in the group stage of the UEFA Conference League. Is this good enough or should we have higher ambitions?
– I never notice Molde that way. I see that what they do has a high level, but they won their group in the Europa League in 2015, for example, at the same time that they had no gold options in the league, says Kai Bardal.
Kai Bardal believes that it is not surprising that Bodø / Glimt from September 2021 beat a good team at home.
On the other hand, it is worrying that Bodø / Glimt lead despite the fact that "they have sold the whole series of attacks and injured the fourth man (the great talent Victor Boniface)". He notes that Glimt "was completely in the gums for a while this spring."
– Several of the teams that should have been really good have relied on polish and power football for several years, says Bardal, and is targeting Rosenborg and Brann.
– Vålerenga has the most rigid style in the world and will never win anything. Those who try something modern and look a bit like serious football are the ones with the least resources, like Tromsø and Sandefjord. You don't get a proper level-up until those with the prerequisites get a taste of a soccer ball with some potential, he continues.
In early September, Terje Liverød took over a powerful deal with Norwegian football where he noted, among other things, that four of the top five teams are small towns, something he believes is unique to Norwegian football.
– I think that what is unfavorable for Norwegian football is that the teams from the big cities do not comply. Look at Sweden, Joacim Jonsson tells VG.
He believes the answer may lie in the fact that 16 teams are too many for Norway's top tier.
– Should money be distributed to fewer teams and players meet in fewer clubs? And in this way increase the quality. Now it's probably the case that it gets diluted a bit and the players spread out, says Jonsson – adding:
– At the same time, it is the case that large cities do not comply. Those with resources and prerequisites. Norway stands out here. It is unfavorable to interest.
Tor-Kristian Karlsen believes that the participation of the small teams in the gold match is more special than even at the top and bottom of the table.
– I think it's natural for Bodø / Glimt, Molde and Rosenborg to fight for the league championship. It is not more than expected. On the other hand, it's special that KBK, which lost several key players before this season, is at the top, says Karlsen.
He is full of praise for Kristiansund BK, who "has always been tough to beat" and has a pure style of play, while he believes Lillestrøm has done a "fantastic job" on the transition front. Karlsen is also very impressed with what Geir Bakke & Co. has accomplished in a short time at Lillestrøm.
– It is certainly not a sign of strength that there are five or six teams at the top, but something is about coincidences and at the same time the Elite Series is a "selling league". The best players out of the country burn out as soon as they have made ten to twelve good games and when it is very difficult to replace good players – due to low salary levels – it is natural that coincidences occur, says Karlsen, but it shoots up in:
– For interest though, the regular top battle is a huge bonus! Now there will most likely be drama until the last rounds.

www.aftenposten.no