– It will probably not be very crowded in the stands against Kristiansund, admits Eirik Horneland.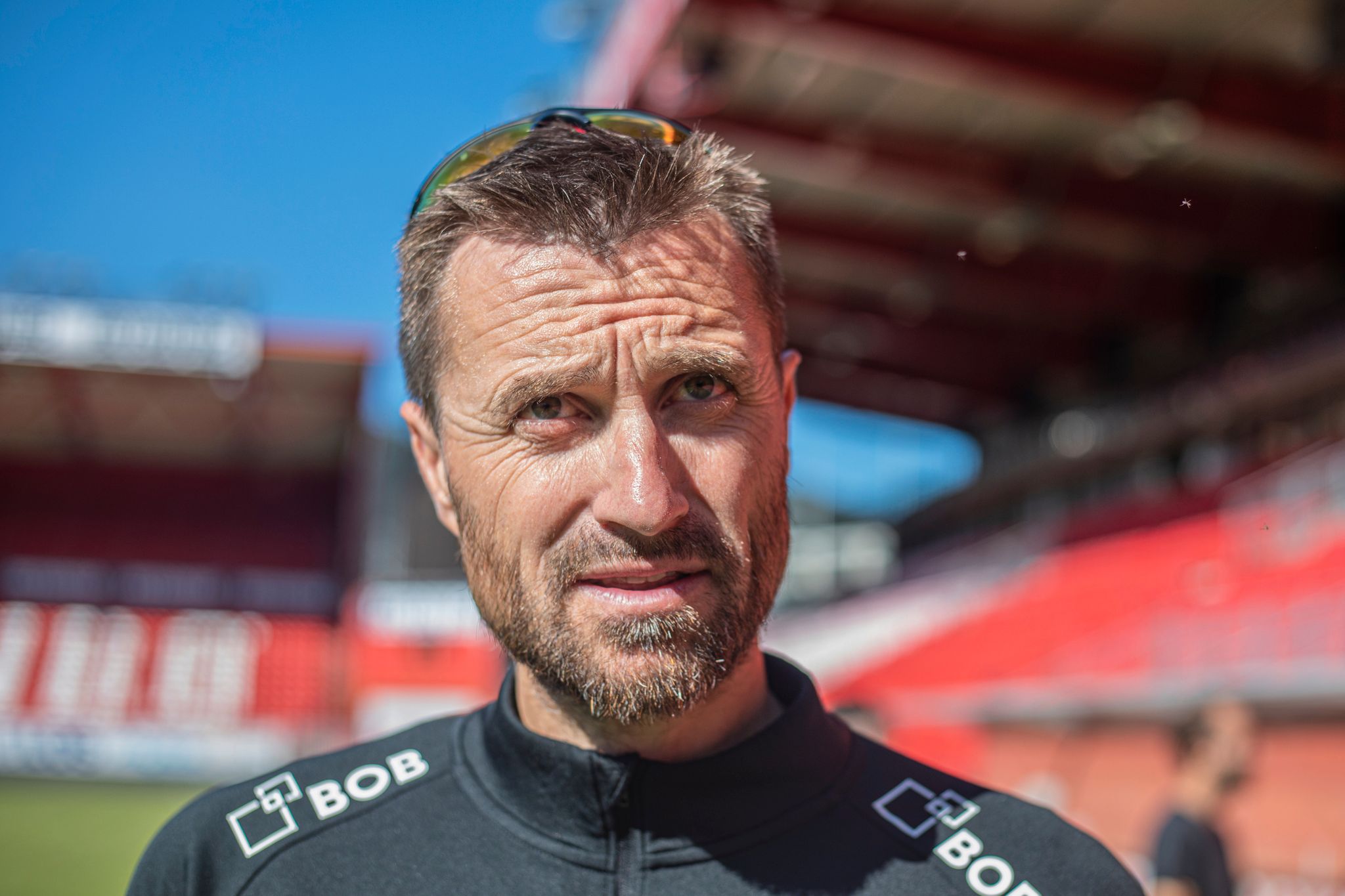 – It will be good with more people in the stands in the future, Brann's coach Eirik Horneland tells Bergens Tidende.
On Saturday afternoon, the country reopened, which means that Brann Stadion can theoretically fill up in upcoming matches.
But Brann's manager doesn't believe in a full house in Sunday's game against Kristiansund, although the capacity will be much higher than it has been since 2019.
– It will probably not be very complete against Kristiansund. "We have performed too poorly for too long to fill the stadium and have too many people in the stands," admits Horneland.
By Saturday afternoon, Brann had sold almost 5,000 tickets for the match against Kristiansund. That's less than a third of the capacity, which is roughly 17,500.
Waiting for a packed stadium this fall
Felix Horn Myhre officially became a Brann player on July 1 of this year and has never played in front of a packed Brann stadium.
– But I think it was a very good move, although it was not close to being full. So I think it will be very positive for us that more people can enter the Stadium in the future, he says.
The midfielder, who has recently established himself as Brann's right-back, believes that the improvement in the team's performance will bring more people to the stadium in the upcoming matches.
– Do you think it is realistic to expect a full Brann Stadium during the fall?
– Yes, I believe. If we play football well, interest will increase. And so it's not unlikely that we'll play pretty big games all fall. So hope is allowed, Horn Myhre replies.
Meet the medal candidate
Horneland is quick to point out the importance of the people in the stands and has little hope of the same as Horn Myhre.
– We look forward to having a full Brann Stadium in the fall. We just have to deliver good performances in the future, so that people think it's fun to be behind the team, he says, continuing:
– The audience is extremely important and we will try to get people to agree that we should be in the division.
Tromsø took three points against Lillestrøm on Saturday night, meaning the safe ground clearance is five points.
This makes Sunday's game even more important.
– It can be an interesting match. It's a KBK team chasing gold and medals, and a Brann team chasing existence, Horneland says.
Horn Myhre expects good opposition from the team, which is in third place in the Eliteserien, but thinks Brann can get something out of the deal.
– I think it's going to be difficult. They have been brilliant and are going well, but it will not be impossible. We have played good games lately, so I definitely think we can get something out of there, he concludes.

www.aftenposten.no