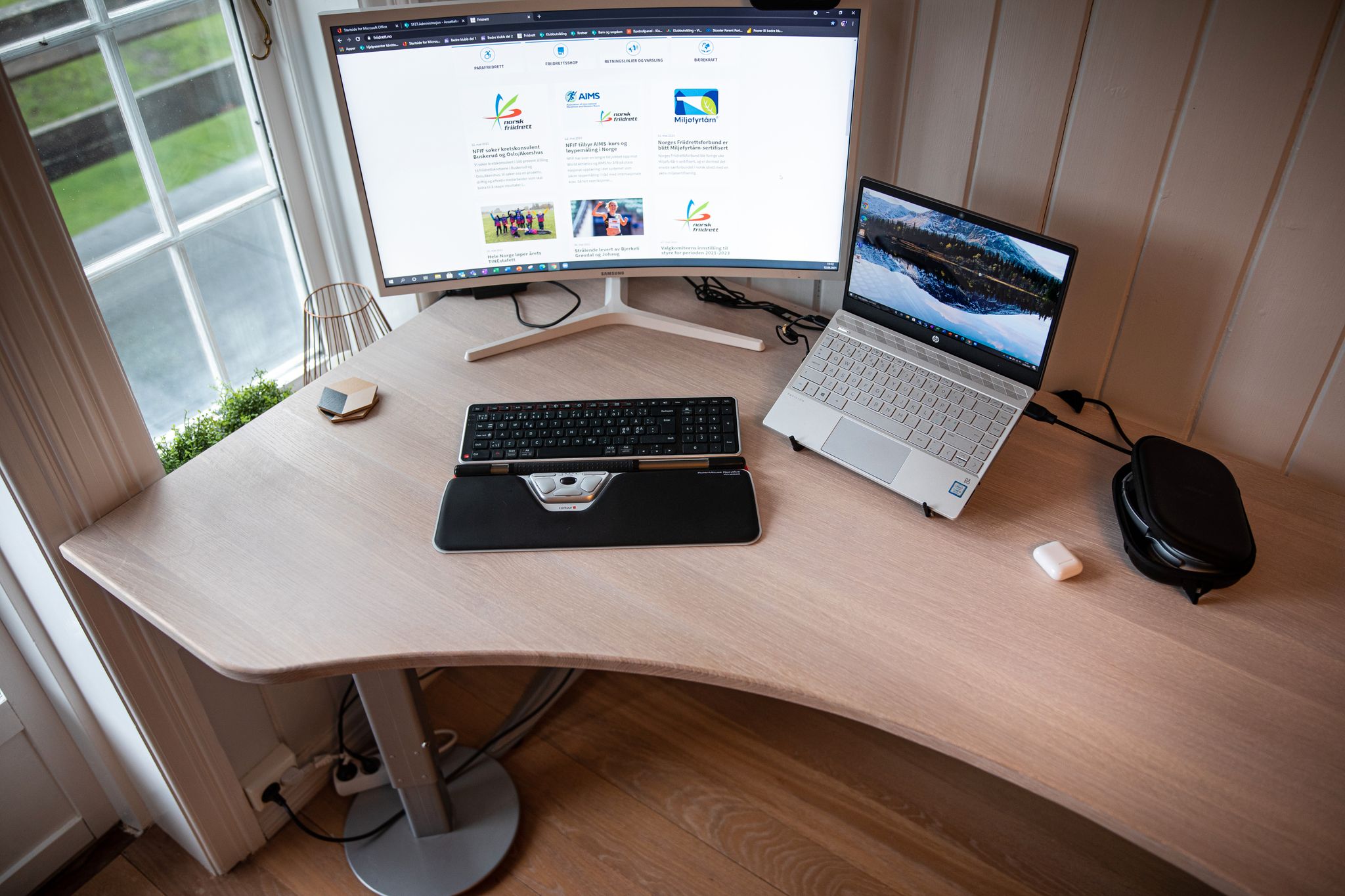 Society opens. But will everything be as before?
Chronicle
This is a chronicle. Opinions in the text are the responsibility of the writer.
When the pandemic hit us in March 2020, many changed their work days overnight. Demands for social distancing to reduce infection led to changes in where and how we could work. This had significant knock-on effects on the health and well-being of employees.
Employees in occupational groups with important functions, such as health and care, had to report to work at risk of infection. New routines, restructurings and high work pressure are just some of the changes that many have faced.
Other occupational groups had to convert stalls and cabinets into functional home offices in no time. They had to quickly become familiar with the new digital solutions to be able to carry out their work tasks.
Lack of support
For many, this has been a stressful process and many have felt loneliness and a lack of social support from leaders and colleagues. It's hard to get creative in a Zoom meeting. The commitment that often arises in interaction with others is lacking.
The boundaries between work and home are blurring. Especially for families with young children at home, the situation has been challenging. Some have also lost their jobs or been laid off. Others have worked in constant fear of losing their jobs.
On the other hand, many have also experienced a new form of independence and dominance during this time. Many have found new tasks and solutions to get their work done.
New insights have been gained that have not only been functional, but also time-saving and more efficient in some contexts. The time saved on commuting has been spent on other work tasks or with family and friends.
The workplace of the future
So everything will be as before? Can we ignore the development, technology, knowledge, experiences and emotions that have been settling throughout this time?
When the pandemic hit, we had no choice. Things happened fast and few were prepared to deal with this change. In line with "fight or flight", we roll up our sleeves in a collective charity.
For many, this has come at a cost. Burnout is a condition that develops over time after prolonged stress at work. We only see the peak of mental costs that the pandemic has brought to people in working life. Some need time to adjust again to the new workday.
While most of us want to go back to our old ways, many also want to be heard, seen, and recognized. This applies both to the efforts that have been made, as well as to the new qualities and knowledge acquired.
We now have the opportunity to prepare for the "new normal" and facilitate a work life that is tailored to the needs of employees and organizations and in step with the times.
What do you need?
So what can leaders do now that restrictions on the pandemic are easing? Although the question "How many days do we want to work from home or at the office?" It is a good question, it can be difficult to answer.
Why do we return?
A better question would be: "What does it take to want to go back to the office?"
The answers can help build a workplace that not only ensures continued business success, but also creates the conditions that make people want to return.
Here are some key points for a successful return to the office:
1) Social affiliation
Most have lost colleagues and social gatherings at work, both formal and informal. One-on-one meetings with managers, supervisors, and employees are crucial for professional development, collaboration, problem solving, and a sense of being included.
These are things that help employees feel inspired. But it requires more or better meeting places, more time set aside, and a greater value placed on social gatherings and relationship building.
2) Healthy corporate culture
Conditions that reflect an unhealthy corporate culture include: distractions, harassment, unresolved conflicts, poor ventilation, and poor work and family policies.
If nothing has changed when workers return after the pandemic, many will continue to feel that it is better to work from home.
3) Affiliation
For a long time we have created a workplace at home. Now we have to see how to create a "home" in the workplace. Having your own desk or area that you can customize is important to many. Green plants and elements that make work enjoyable also make the workplace more attractive.
4) Performance expectations
Many did their best to meet performance expectations during the pandemic. It will take time to move to a possible hybrid work plan. Employees must have time to adjust psychologically and logistically.
5) Knowledge transfer
With the pandemic, many have acquired new routines and work tools. Recognizing that things can be done in other ways and sharing this knowledge with other members of the company can help ensure sustainable business development in the future.
6) Displacements
Travel is counterproductive and should be reduced as much as possible. Tailored work plans that take into account peak hour traffic, alternative travel options, or organized work communities close to where you live can reduce commuting time.
7) Social support from the leader
It is important to feel in contact with the management. Tell them why it is important to keep them in mind even if they feel like they are working more productively and autonomously at home. Make them feel like they belong again.
We believe this will help all of us to have a new and better start together. Let's take a hit for the new, and perhaps better normal, roll up our sleeves again. Then we can create a working life that is also sustainable for the future.
---



www.aftenposten.no