Tottenham and star player Harry Kane (28) will be reviewed after three consecutive Premier League losses with ugly numbers.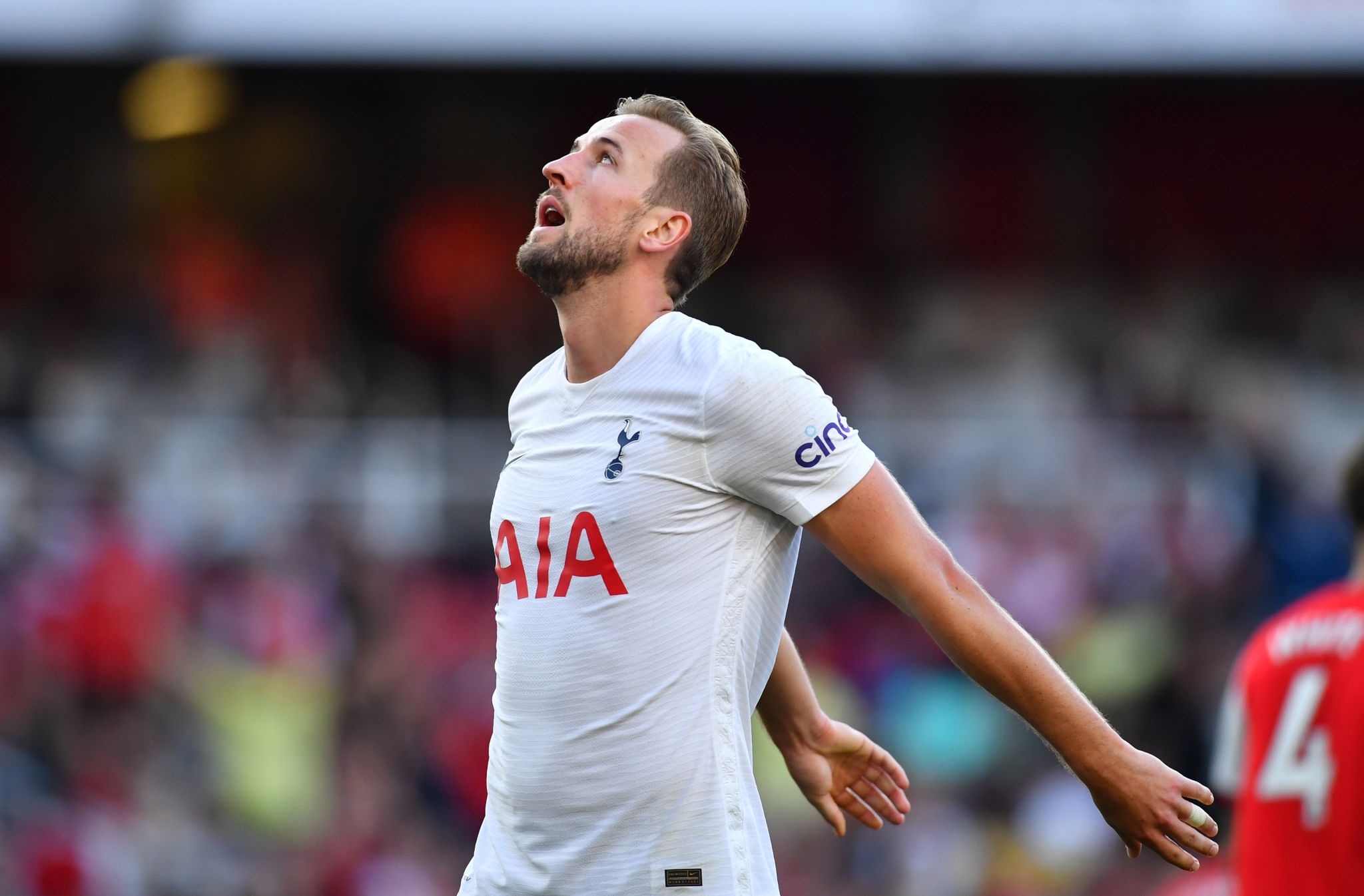 Aftenposten collaborates with VG-sporten. Therefore, as a reader of Aftenposten, you also get articles and services created by VG.
– Tottenham seem to have a "hangover" after this summer's saga with Kane. It's a complete "hangover" for him personally, but also the club seems to lack direction and faith, says Rio Ferdinand, a former Manchester United profile, on his YouTube channel.
The saga he's talking about is that Kane was near a junction to Manchester City this summer and wanted this myself, according to various English media. But Tottenham were not happy with the offers that came in and Kane ended up staying.
also read
Ødegaard's Arsenal humiliated the rival: – Torn apart
What Kane and Tottenham have shown in the season opener has not impressed the experts.
– We've seen him in him for a long time, he doesn't look happy. We know how professional he is, but at the moment he doesn't look like himself, says Gary Neville, a former United running back, as a Sky Sports expert.
Tottenham got off to a good start, at least in terms of results, to the season with Nuno Espírito Santos as coach. The team won the first three rounds of the series, Santos was named manager of the month in August, before it was a 0-3 loss against Chelsea and Crystal Palace, as well as Defeat 1-3 against rivals Arsenal on Sunday.
– I like Nuno and I think he's a good guy, and I admire what he did in Wolverhampton. But there are some things with the style of play that don't seem to fit completely so far, says Erik Thorstvedt, former Tottenham goalkeeper and TV 2 expert for VG.
also read
England's goal king Jimmy Greaves is dead
Thorstvedt recalls that Kane is known to start the season a bit slow and believes he will start and at least score more than 15 goals in the league. So far, he has not opened the goal account in the Premier League season.
– He probably felt a bit humiliated by the fact that he tried to escape, unable to do so. He got a lot of shit for a while. He leaves enough traces, but he is a person who will triumph both with the team and in his own name, says Thorstvedt and continues:
– He has a big ego with a view to breaking records and will be mentioned at the same level as Cristiano Ronaldo and Lionel Messi. He wants to find out.
Neville is concerned about Tottenham's development.
– I'm not saying for a second that Nuno has "lost the dressing room", but they don't look happy on the field. Body language is not good, says Neville.
On Thursday, Mura waits in the Europa Conference League, while the next rounds of the series are against Aston Villa (Sunday), Newcastle and West Ham.
– We must work harder and find the right solutions. We started very well with the clear idea that we have lost, Santos said at the press conference after the Arsenal clash.
– We want to be a fast, strong, solid and dominant team. We are not so done now, Santos said.

www.aftenposten.no