The British panic when refueling for fear that the tank will run out. The transportation crisis in the country means that authorities are now bypassing the law to pump fuel from the pumps.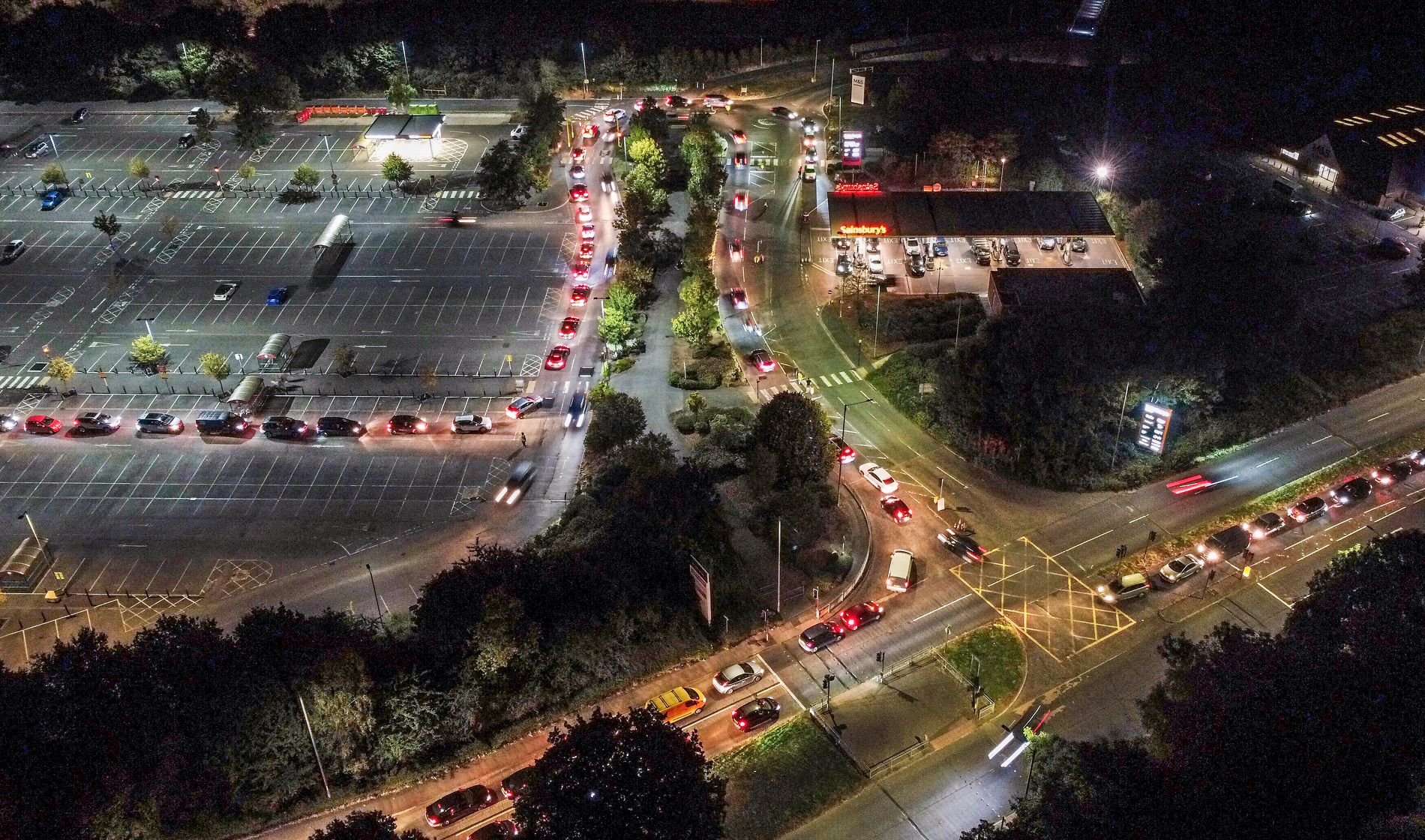 The pandemic and Britain's divorce from the EU have led to a severe shortage of truck drivers. This has caused an acute transportation crisis that paralyzes the country, causing food, drink and fuel shortages.
But the problem for the British is not that there is no fuel in the country. The refineries are full, but there aren't enough conductors to get you to the pumps.
This has led to the emptying of gas stations as the British queue for an hour to fill the tank in a panic so that it runs out, Reuters reports.
On Sunday, British media reported that competition law for the fuel sector is being shelved, so that players can work together to fill gas pumps that will soon run dry.
– There have always been and will continue to be quantities of fuel in refineries and terminals, but we are aware that there have been problems with the transport chain, said Kwasi Kwarteng, Minister of Business, Energy and Industrial Strategy, on Sunday.
One in three gas pumps is empty
The country's driver shortage is precarious, and the UK will now have a shortage of around 90,000 truck drivers, as a result of the pandemic and Brexit.
Since Brexit, thousands of foreign drivers have returned home and many complain that extensive paperwork and red tape make it difficult to return. The pandemic has also prevented new workers from receiving the training they need to become certified drivers in the UK.
– With the intense demand that we have seen in the last two days, we estimate that about a third of the stations do not have any of the most common forms of fuel, writes the oil giant BP on Sunday.
They operate around 1,200 gas stations in the country.
The crisis has led the authorities to constantly have to take new steps to try to overcome the crisis.
On Friday, Prime Minister Boris Johnson urgently approved a quick fix to issue fast-track visas to drivers in EU countries to help with the acute shortage of drivers.
The British Trade and Services Organization warned on friday that the delivery crisis would last until Christmas if the measures were not implemented.
Empty store shelves
It's not just the lack of drivers that the average Brit feels.
VG has written that the country's meat industry also suffers, as many positions are now vacant because workers have returned to their respective EU countries to work.
British poultry producers estimate that one in six jobs in the industry is not filled because workers return to the EU.
Prime Minister Boris Johnson warns according to Daily mirror that there may be a meager selection on store shelves for several months, although he believes the problem is temporary.

www.aftenposten.no