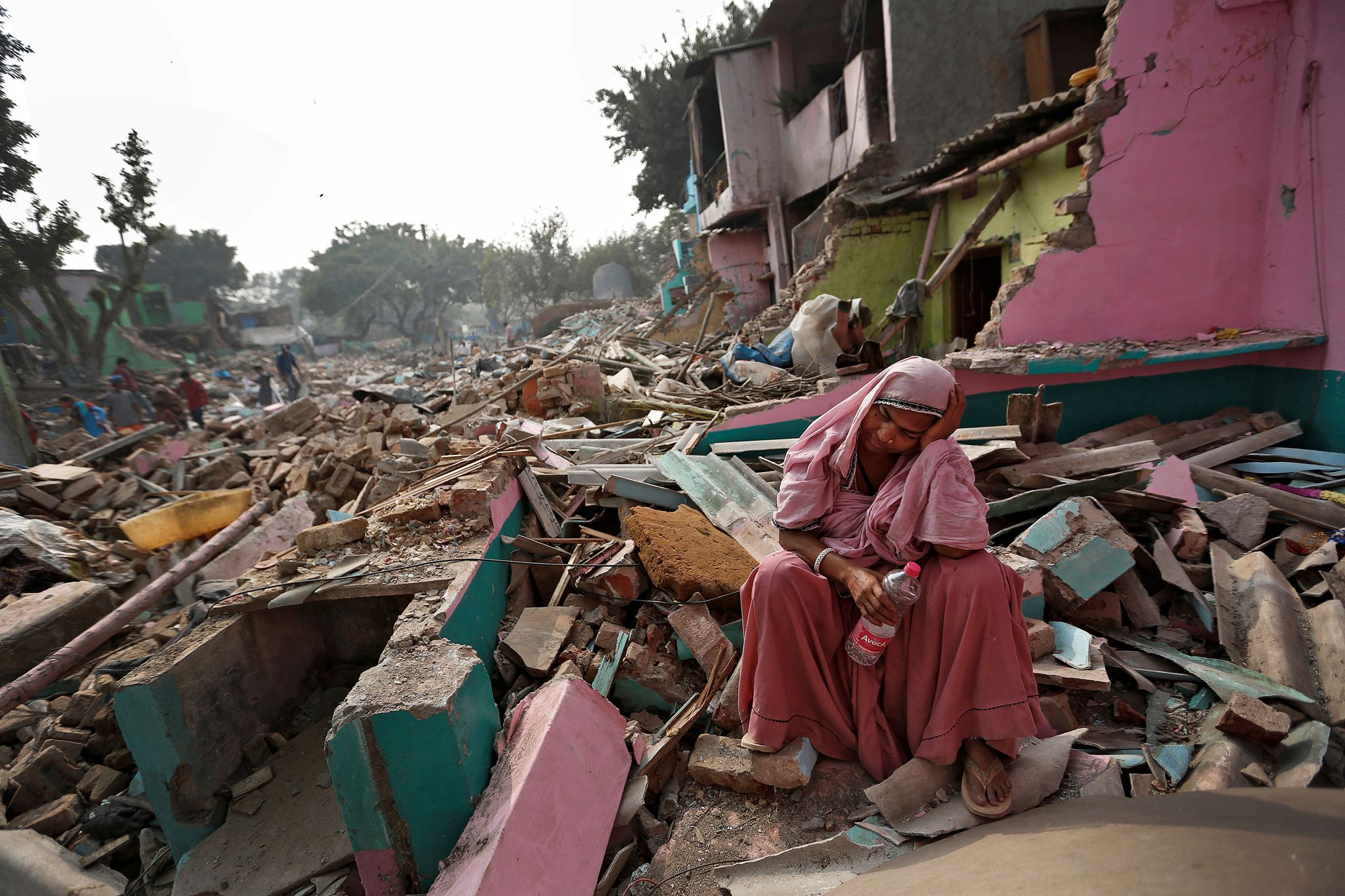 What kinds of international efforts are required by 2030?
Chronicle
This is a chronicle. Opinions in the text are the responsibility of the writer.
The Underdeveloped Countries Relief Fund, popularly known as the India Fund, was established in record time. Some spoke informally together in March 1952, more specifically Prime Minister Oscar Torp, party chairman Einar Gerhardsen, chairman of the Storting, and a secretary of state in the Foreign Office. A few months later, Norwegian development assistance was born.
The assistance was based on the desire to contribute to the development of poor countries. This remains true even though the world has changed. But what does it take to generate development in today's world?
Global challenges
Aid emerged as an instrument for rich countries to help individual countries lift themselves out of poverty. But a simple representation of the world in rich (north) and poor (south) has become less and less valid. It is more appropriate to speak of a varied scale of countries with intersecting interests and needs.
Several of the most important development problems of our time are global in nature: covid-19, climate and global inequality, but also the management of the oceans, biodiversity, research and digital public goods.
Common to most global challenges is that they largely meet the criteria of what economic theory calls the "commons." Something that is of interest to all and accessible to all, but to which few want to contribute on their own. Therefore, it is still insufficient.
Today, aid is used both to finance development and humanitarian aid for the poorest, which is close to the original aid mandate, but also for global public goods.
Ladies
Norad has investigated how we actually use funds. Our figures show that Norway is among the countries that most support global challenges that affect everyone – rich and poor.
Global public goods account for more than 20% of allocated development assistance. The actual number is probably even higher, as support for UN organizations is not included.
The average in the OECD (Organization for Economic Cooperation and Development) is around 12 percent, but several countries are on par with Norway. Development accelerated after the turn of the millennium and has been continued by various governments.
At the time of sustainability goals, we are all aboard the same ship, but we still travel in different classes. Economic and social inequality is enormous. After a generation of progress, extreme poverty is on the rise again: aid is one of our main weapons in the fight against poverty.
At the same time, a new front has opened: global challenges such as pandemics, inequality and the environment are emerging as threats to both global development and our national interests. Huge global investments are required to meet them, and the aid is not enough.
As a trade union for Norwegian development cooperation, Norad's role is to provide professional advice on Norwegian development assistance. How can Norway meet this double challenge? What is the best way to fight a "two-front war" for development in which we maintain our efforts against poverty and at the same time invest in global solutions?
Development 2.0
We believe that it is important to make a clearer distinction between aid, such as direct poverty reduction, its original purpose, and efforts directed at global problems. This can be done by considering a new type of international financing in addition to development assistance: "Global Investments."
It will mean two things:
We must continue to develop the role of development assistance in eradicating poverty and delivering humanitarian aid. It is aimed at areas where the needs are greatest and contribute to the development of the poorest.

We are creating a new category of development policy: 'global investments'. Investments will go to combat common global problems that threaten poor countries as well as ourselves. Efforts are directed to where it has the greatest effect on the problem.
Why?
Basically, the two categories serve different purposes. The aid will reduce poverty in developing countries. Global investing is about solving problems that are inherently common to the world. While development assistance is defined by the relationship between the donor country and the recipient country, global public goods require a more equitable cooperative relationship.
The geographical scope of development assistance is defined by an agreed OECD list of countries. "Global investment" solves problems regardless of country and geography. They are, yes, you guessed it, global.
We also see the danger that the efficiency of both purposes is reduced by being financed with the same pot.
Let's take climate aid as an example: if the goal is to reduce emissions as efficiently as possible, we will probably focus our efforts on replacing coal with renewable energy in Asian economies or trying to save Brazil's rainforests. Efforts must be made to avoid large emissions quickly.
Climate assistance is no more effective in fighting poverty.
Although fighting climate change is also important for poor countries, climate aid is not the most effective in fighting poverty. It can also be challenged by using aid to remedy a problem that the world's poor have done little to create.
If the goal is rapid poverty reduction, we should spend the money, for example, on health, cash transfers or humanitarian aid in southern Africa or the Sahel region, where vulnerability and poverty are greatest.
Both are important
We believe that an important part of the solution is also increasing the overall effort. Strengthen both fronts. Common global challenges are far greater today than they were two generations ago, and there is also the will to combat them.
Now both purposes are covered by a zero-sum game that in Norway we call "one percent." The 1 percent of GNI (gross national income) has become the upper limit of how much we want to spend both on common global challenges and on reducing poverty in developing countries.
This gets in the way of investing more in climate, pandemic preparedness, marine management, or stable financial markets. At the same time, the global commons are consuming the pot of solidarity destined for poverty reduction.
Our assessment is that Norway should consider a clearer distinction between these purposes and study various models for increasing Norway's financing of global goods of our own interest, in addition to development assistance. We should also actively participate in an international debate on this issue.
Real progress depends on extensive international cooperation, but Norway has the prerequisites to take the initiative. Both poverty reduction and global investment can be made more efficient with clearer route options.
---
On Saturday May 31, 1952, Aftenposten was able to report that the government had proposed to allocate NOK 10 million to help underdeveloped countries. A year later, a unanimous Storting voted in favor. The fund was then called "Norwegian Aid to India".

www.aftenposten.no