"One of Brann's most important players", "the gladiator", "the beast in midfield". Sivert Heltne Nilsen comes from various teams and in various ways.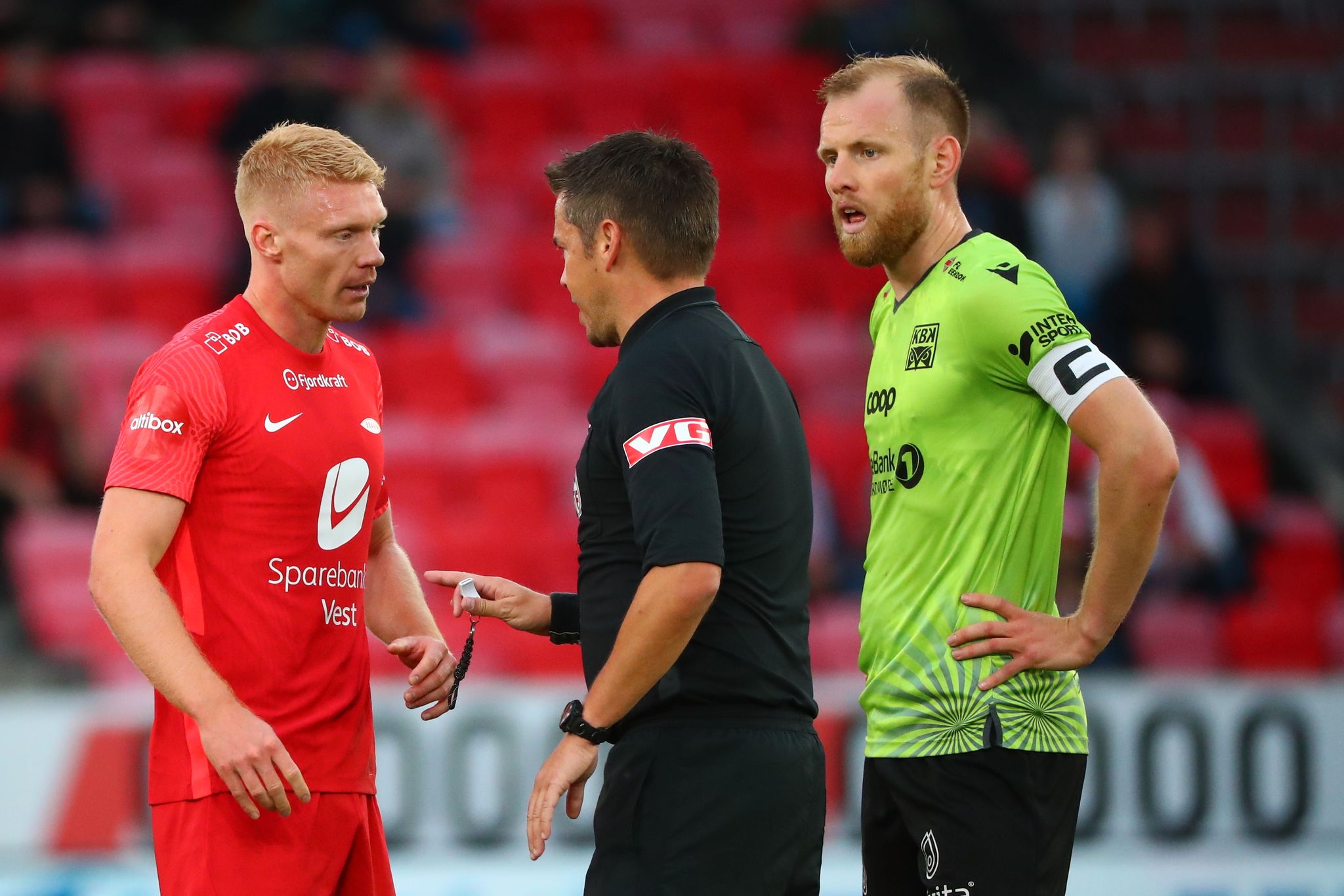 BRANN-KRISTIANSUND 3–1
Brann Stadium: – It is extremely important, says Brann's coach, Eirik Horneland, when asked about Sivert Heltne Nilsen.
The 29-year-old was named Brann's best in BT player swap after The 3-1 victory against Kristiansund.
– He launched a cannon fight, the beast in the midfield. Win duels, fight and stay with others. He is Brann's captain, says BT commentator Anders Pamer of the midfielder, fully aware that Daniel Pedersen is wearing the captain's armband.
Heltne Nilsen himself is a bit more withdrawn, but admits that he likes physical matches a bit more, such as against Kristiansund.
– It is good to know that you have been in the war, says "the beast of the midfield".
– The perfect signing
When asked if there is something he likes more than playing games characterized by a lot of physics, Heltne Nilsen answers as follows:
– Its not for to win physical battles, then.
Amund Lutnæs, who commented on Brann – Kristiansund for Eurosport, believes that Sivert Heltne Nilsen is exactly the guy this Brann team has missed.
– It was the perfect signing, he says, and continues:
– Add a huge physique and a will to win, and have helped completely change this Brann team. He's the asshole in midfield who wins an incredible amount of duels, claims the commentator.
See the fire reactions in Ballspark:
Brann's coach Horneland believes Heltne Nilsen adds security to the defense.
– I think it unites the four behind very well, in addition to killing a lot of counterattacks.
– In addition to killing counterattacks, it also kills the opponent's mood. The Kristiansund players were probably quite upset with him, says Ballspark expert Erik Huseklepp.
– A crazy feeling
"Passion makes me come back", Heltne Nilsen told Bergens Tidende when he signed for Brann in early August.
The 29-year-old admits he was flooded with emotions when he realized there were three points against Kristiansund.
– It was a completely crazy feeling when Mathias (Rasmussen) made it 3-1. He tasted very good, he says, and continues:
– There was a lot of emotion involved. We are in such an intense situation now with several vital matches.
He was "knocked out"
In the match against Kristiansund, Heltne Nilsen received a real kick in a close duel with an opponent.
– I felt like he was "knocked out" and that he got a little black. I got really excited, but that's how it is when you meet Kristiansund, he says.
Next weekend, he awaits a fateful deal against Mjøndalen.
– I imagine it will also be a physical match, says Heltne Nilsen with a little gleam in his eyes.

www.aftenposten.no