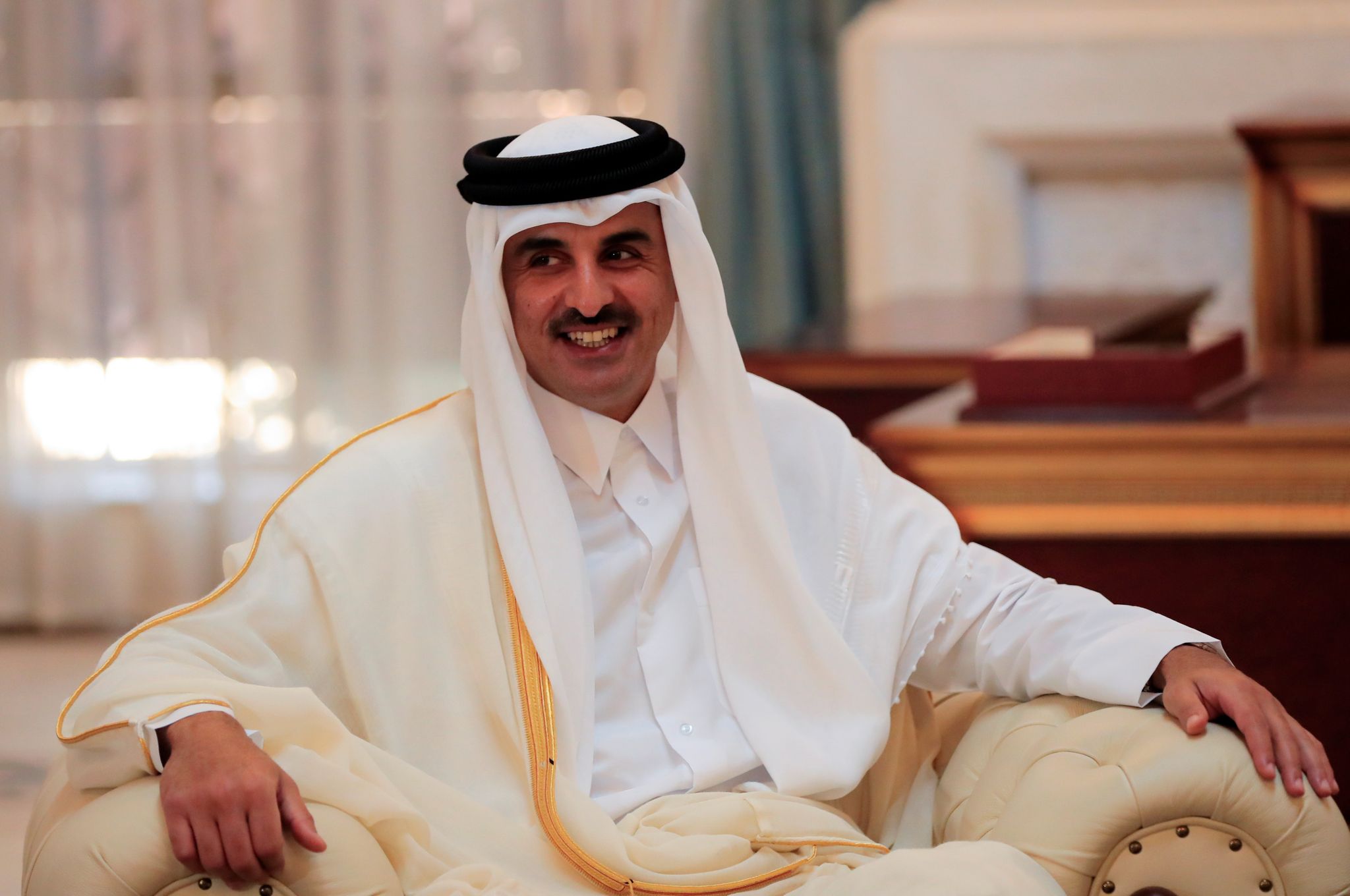 ISTANBUL (Aftenposten): Qatar is the latest in a series of authoritarian Gulf states to allow any form of election.
On October 2, Qatar goes to the polls to vote in a national election for the first time.
That may sound strange.
The small country is an absolute monarchy. The name of the emir is Sheikh Tamim bin Hamad Al Thani. He comes from a family that has ruled the country. since 1867.
The emir is free to choose both the prime minister and the minister and therefore has a monopoly on power.
Now, however, the Qataris themselves will be able to elect the members of a legislative council called the Shura Council.
Election posters have begun to appear along the roads of Doha.
– We started the election campaign on Wednesday, but focused more on social media, says Al Maha Jassim Al Majed to the Qatari newspaper. The peninsula. She is one of 28 women running for office.
Pick up loose threads
Does this mean that the country is becoming more democratic?
– This is progress, but it is very limited.
That's what Cinzia Bianco, a researcher at the European think tank, says ECFR, to Aftenposten.
He says elections are looming in Qatar since 2003. The country then obtained a new constitution.
However, it took 18 years to achieve this. She thinks there are two reasons for this.
– On the one hand, this is a natural step forward for Qatar now. People have been promised elections for many years, he says.
But in 2017, several Arab countries cut their diplomatic relations with Qatar. Saudi Arabia, the Emirates, Bahrain and Egypt claimed that Qatar supports terrorism.
Travel and trade restrictions were introduced. In such a climate, Qatar would not be able to experiment with elections, Bianco believes.
– The fear was that neighboring countries would use elections to sow political unrest.
However, in January this year the blockade was lifted. And now Qatar has the world's eyes on it, says Bianco.
The country has assumed a clear role in tackling the crisis in Afghanistan. There is also one year left for the country to host the World Cup.
"Qatar is now accumulating loose ends that could lead to negative publicity," Bianco said.
Limited power
So what does choice mean in practice?
The chances are high that Qataris will become more involved in the public debate on economic and social issues, Bianco believes.
– But all the important questions of foreign policy, defense, security and investment will remain reserved for those in power.
The Council will also have very limited political influence.
– Council members can only ask questions about the prime minister's policy or activate a vote of confidence if two-thirds of the council agree. But this is almost impossible when so many of the members are appointed by the emir, political scientist Ahmed Yousef al-Mlifi tells German. German wave.
Controversial electoral law
Also, not everyone can vote.
Qatar has a population of 2.8 million. But only 300,000 of them are citizens. The rest are foreign guest workers.
But not all citizens have the right to vote. This summer, the authorities presented a controversial law that only family members who have lived in Qatari territories since before 1930 can vote.
This affects some clans. One of them is the al-Murra clan, which has a very tense relationship with the royal family.
Demonstrations against the law have been held in Doha, where several people have been arrested.
Located after neighboring countries
This fall's elections do not make Qatar a pioneer country in the region. By contrast, most neighboring countries are ahead of Qatar, according to Bianco.
Bahrain and Oman: For decades it has chosen cameras similar to the Qatari system. They have limited political influence.
United Arab Emirates: Since 2006 it has had an indirect election for a national council with very limited advisory authority.
Saudi Arabia: It has allowed local elections to municipal councils since 2005. Women voted for the first time in 2015, but the councils have little influence.
Kuwait: The only Gulf state to have a fully elected assembly.
"The National Assembly in Kuwait regularly puts pressure on governments to resign or change their policies," Bianco said.
But because the assembly does not have the power to propose policies or solutions, this system has often proven to be a problem.
– The assembly has not played a constructive role during the history of the country, says Bianco.
– largely cosmetic
It is also worth noting that none of the six kingdoms of the Arabian Peninsula allow political parties. That's what Marina Ottoway, a Middle East researcher at the Wilson Center in Washington DC, points out.
– Most of these countries prohibit parties and prefer that politics is limited to a competition between independent candidates, he says.
She highly doubts that Qatar is now becoming more democratic.
– These are largely cosmetic measures, he says.
She believes that Qatar is addressing the international community.
– The election has no real consequences for the emir, he is not interested in sharing power with the people, says Ottoway.

www.aftenposten.no