Sander Sagosen has a contract with THW Kiel until 2023. It is not natural that he will return to Kolstad in two years. Sagosen's agent claims that he is already discussing an extension with his German club.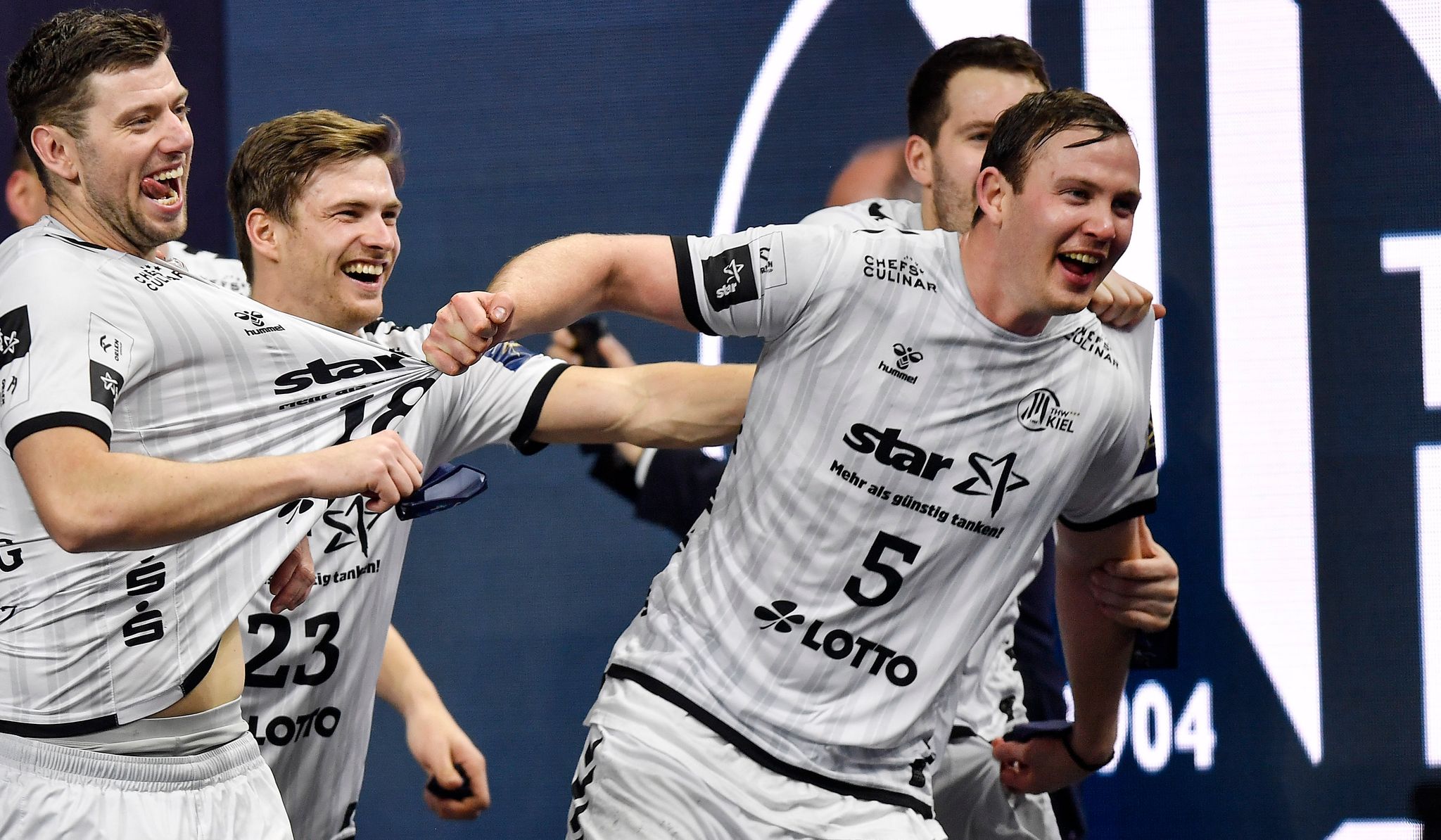 Aftenposten collaborates with VG-sporten. Therefore, as a reader of Aftenposten, you also get articles and services created by VG.
Kiel got all the credit in his first season in Germany. The club won both the Champions League title and Bundesliga gold with Sagosen in a very central role.
– Every club in the world wants Sander Sagosen. But if you want something, it doesn't mean you get it. Kolstad wants it. It would be very strange if they did not want it at home, says Arnar Freyr Theodórsson to VG.
also read
Kolstad on Berge: – He thinks it's unbelievably cool.
The Icelandic agent has a deal with almost half of the Norwegian team, including current Magnus Abelvik Rød and Magnus Gullerud from Kolstad. Today's Icelanders Janus Dadi Smarason and Sigvaldi Gudjónsson are also associated with Theodórsson.
– I suppose Sander will decide the future between January and June of next year. It may be earlier if Kiel gives us the offer we want. Then it could be tomorrow, says Theodórsson of discussions with the club that has won the German series 21 times. Kiel is on the list with four Champions League titles.
– We are working to find out how both Kiel and Sander can be satisfied with a new contract. It is about many things. You can't complain about the salary in Kiel, but you could earn more money in other clubs.
also read
Mamelund praises the Kolstad project: – This is unconditionally good
The Icelandic agent confirms that he has spoken to Kolstad about both Magnus Gullerud and Icelandic playmaker Janus Dadi Smarason – nephew of the head of the handball girls, Thorir Hergeirsson.
– It's an opportunity for both of us. But it depends on how the project is and what other players can come to the club. None of them are willing to go to Norway unless this is a project in which the club can fight to win the Champions League, says Theodórsson.
Gullerud's contract with Magdeburg and Smarasons in Göppingen expires after this season. According to the agent, they won't wait long before deciding on the next season.
also read
The avalanche of rumors in handball: ask about the role of Christian Berge
– Kolstad has contacted me to establish contact with my players. If they are successful in this project, they want players of this caliber. But right now it's just conversations. Nothing is concrete, he says and is clear that he currently considers Kolstad's future plans more like a dream than a reality.
Theodórsson also has former Elverum player Sigvaldi Gudjónsson on the client list. His contract expires in the summer. National team goalkeeper Torbjørn Bergerud is also available on the market. The contract with the Danish GOG lasts until the summer. Arnar Freyr Theodórsson is not Bergerud's agent. TV 2 It has also connected Kent Robin Tønnesen, Magnus Fredriksen, Jonathan Carlsbogård and Sebastian Barthold with Kolstad and speculates that Trøndelag's new budget will be 50 to 80 million crowns.
Like Sagosen, Magnus Abelvik Rød is under contract until 2023. He is injured again. The knee suffered a blow in the Flensburg season race and it is not known when the boy from Oslo will return to the field.
Injuries have haunted the 204cm tall winger in recent seasons.
– Has a very physical style of play. It is difficult when you are often alone in the right back position. Magnus gives his all in fights and plays an important role both in attack and defense. Touch the body. He would not have been so injured if he had received more relief, according to the agent, who according to his own statement is in contact with both Flensburg and clubs in countries other than Germany.
– I have a contract with Flensburg until 2023. When something else is decided, it will be communicated, says Abelvik Rød to VG.
Through his mother, he has roots in Trøndelag. But the 24-year-old will not speak about interest in Kolstad.
– I can not say anything about it, replies the national team player.

www.aftenposten.no