VALLE (VG) As a coach, he has been to six cup finals, and the focus of these types of matches is what Ståle Solbakken (53) brings with him to what he has called "the little final" in Turkey.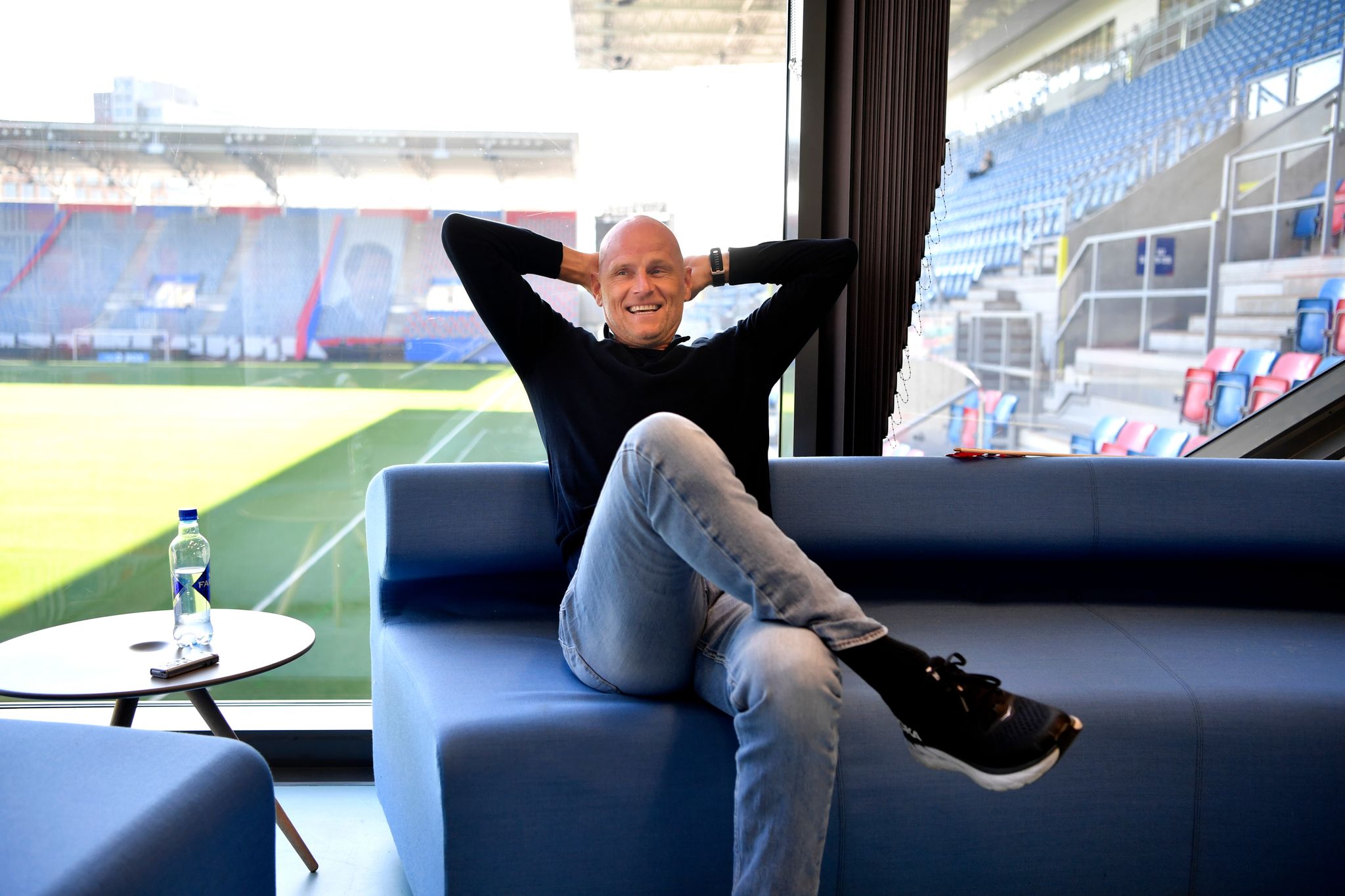 Aftenposten collaborates with VG-sporten. Therefore, as a reader of Aftenposten, you also get articles and services created by VG.
– In many ways it will be like this. For the consequence of the result in the match and that both teams think a bit like that. It's more of an "all-in-one" performance. It's not like you travel to an away game with a club team where you know you'll travel 19 more times, Ståle Solbakken describes in this VG interview with a bottle of Farris at the Intility Arena in Oslo.
It went well in the previous meeting: 1-1 against the leader of the Nederland group and a bonanza of goal chances against Gibraltar (5-1) and Latvia (2-0), a bit of political chatter with the Minister of Health, a mentality Enhanced among players and a development in the World Cup qualifying group as simple enough means that victory is everything and nothing is lost for Norway in the first leg against Turkey on 8 October.
Graphics: www.sofascore.com
Solbakken has spent the rest of September in a few days off, a FaceTime meeting with the captain of the national team Martin Ødegaard (22) and the distribution of video images to the players who request it, or those who need it.
He is concerned about not "overloading" the players of the national team in the daily life of the club.
– After the battle of Gibraltar, my wife was ready with a plane ticket and a hotel. So we went straight to France for three days. After that it was normal; I've watched soccer, I've traveled a bit, and I've watched soccer, and now it's only the last two weekends to see as many as possible. So we don't prioritize travel, because then we lose something. Now it's about getting an overview. But now we have the base team more prepared, says Ståle Solbakken.
– Is it mostly what you got last time?
– There are always some small adjustments, but of course many of the same.
– Do you have the team selection ready early now?
– No. We have not decided on the formation or the team. We have to see who is fit and how we imagine the fight.
also read
High in the Solbakken game: – Surprised and disappointed
– But did you have better control with three midfielders and a kind of 4-5-1 in the second half against the Netherlands?
– Well. We started a bit difficult, then we had 25 minutes in which we had very good control with a four and Moi ahead. Then it started to get heavy. And it was mostly because we couldn't put the left side with Jens Petter (Hauge) and Meling correctly, Solbakken responds.
Now the Asian side of Istanbul, the Fenerbahce arena and an opponent with a new German coach Stefan Kuntz are waiting for Senol Günes not to survive Holland's 1-6 carnage. Turkey is ranked by FIFA just behind Solbakken's team (39th), but has had four championship appearances, including two semi-finals at the European Championship and the World Cup in the same 20-year period as Norway. it's never been closer than the playoffs.
Still: it's not about putting safety first at Sükrü Saracoglu Stadium.
– We do not. We are going to win that match. So it's best to come up with a battle plan that players are comfortable with. It is perhaps even more important in national team football; that the players feel good, Solbakken believes.
also read
Here's how Norway can reach the final group stage in Rotterdam
Hedmarkingen has won four of the six cup finals he has played as a coach, all in Danish football with FC Copenhagen. For the same club, they were in about 30 qualifying rounds in the European Cups with winning or losing as a bet, and the feeling was a bit the same before every league game that they led Cologne in the Bundesliga ten years ago.
Now he wants the entire national team to feel that Turkey's match will also be a final.
– You must dare to cultivate that feeling. You have to dare to stand on it, Solbakken thinks.
– Do footballers usually say that "we prepare as is a normal match" before the important matches?
– I believe otherwise. You have to cultivate the madness in it. Live with consequences and coincidences. Holland can score in the last second here. So the game is much worse than 1-1? No, it is not, the national coach answers his own question.
– There are many indications that the match we did against the Netherlands was even better when we see what they did against Montenegro and Turkey, go ahead and point to the group leader 10-1 overall over Montenegro and Turkey just days after the draw against Norway.
also read
Turkey forms crack and defensive crisis before the match against Norway
– Did Drillo cultivate madness in him before the important games?
– What he was good at was looking at the fortune teller, seeing what match it would be and giving a sense of security through it. It is important that we do the same now. We must dare to live and be in it. It can come out the wrong way, but you shouldn't undo anything in the way of not letting go or presenting yourself that way.
– Will it be more difficult for you when Kuntz joins as your new coach?
– Yes, you can say that. Of course, we have analyzed what he has done over time (he was the coach of the German U21 team), we tried to draw some conclusions, and then we see what Turkey has done over time, and then we know what it is. brand new and has a short setup time. You will surely build on what you feel is good and add a few little things. I don't believe in any revolution. It's difficult in such a short time, Solbakken believes.
It has already opened to take out one of the Elite Series' form forwards, and it hardly became less relevant when Alexander Sørloth suffered an injury in a league match with Real Sociedad. Thursday. Erling braut Haaland was also out due to injury for the club's team this weekend., and it's unclear how long it will take to get ready to fight again.
And Sander Berge, who has yet to play a second of Solbakken's first eight games as a Norwegian manager, also does not reach the whole world of match training before the meeting.
– We'll see what he plays and how much. He may not get to more than one game, but he plays Bournemouth, and that's the closest you get to the Premier League in the Championship. Then he shows he's in great shape in that match, then he's hypercurrent, says Solbakken.

www.aftenposten.no