Statnett is now warning the energy industry that the energy situation has changed from "normal" to "poor" in some areas, but is not taking any action now. – They must be cautious, says communications director Henrik Glette at Statnett.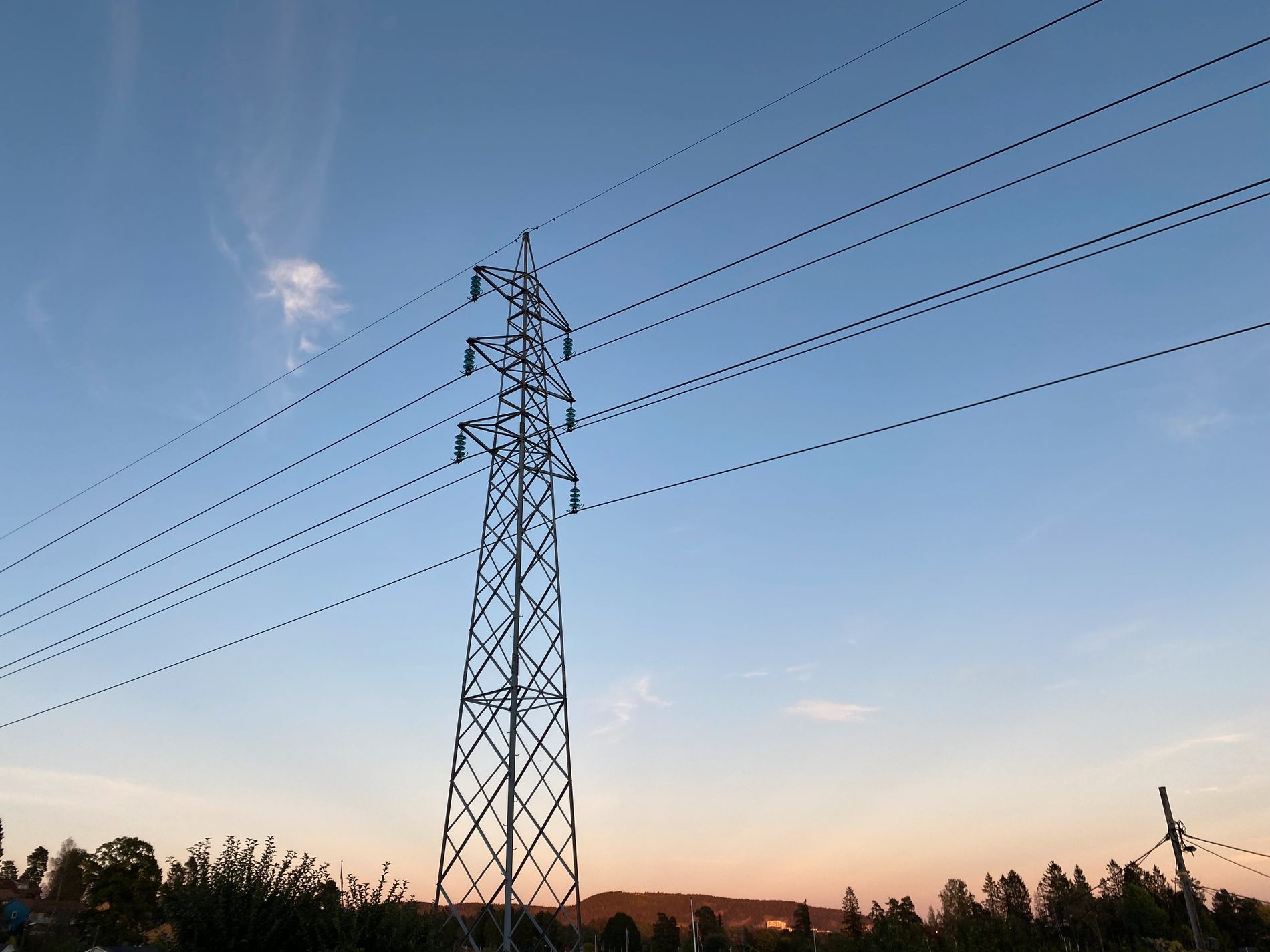 Statnett has now sent an announcement to the market that the situation has changed to "adjusted" in parts of the NO2 and NO5 price areas in southern Norway.
The company says it is closely monitoring the situation in vulnerable areas and regions, in order to be prepared for any challenge.
"Statnett now reports a difficult situation at NO2 and NO5, with a yellow level," the network operator writes in a statement.
"This is done based on the low influx and negative reservoir development that has taken place in these power point areas," the company adds.
The change from green to yellow is a sign that the situation in the electrical system is somewhat more challenging than usual. However, there is still a long way to go before the situation is described as tense, so that there is a basis for implementing concrete measures.
So far, the situation is not such that the company implements measures, says communications director Henrik Glette at Statnett.
– We are not taking any action now, but this is a call to the energy industry that this is a situation that can develop. And they should be cautious, Glette tells E24.
– The scale goes from orange to red and black, eventually being able to take concrete measures if necessary. But now we are far from that, he says.
Glette notes that these are local and regional challenges, and that the dire situation warning only applies to parts of these pricing areas.
– In parts of the two pricing areas, there is relatively little water in reservoirs, and then individual incidents in the power system and still dry weather can create new long-term challenges, he says.
This is the scale of the energy situation:
Green: normal power situation

Yellow: tight

Orange: strained

Red: very tense

Black: Power rationing
Little water in the reservoirs
The dry climate means that the water reservoirs, especially in Vestland and Rogaland, have unusually little water for the season. Many magazines are at their lowest level in 20 years.
At the same time, unusually high energy prices in neighboring countries keep exports going, despite a low supply rate. Although there is little water in the reservoirs, this year's exports are at normal levels.
If it doesn't rain soon, there is a risk that in some areas there will be so little water that it is difficult to handle power line outages and the like.
– We are concerned with the ability to handle individual incidents. If an error or failure occurs in the power lines, in the worst case, you may have problems with the supply in some areas, says Glette.
Norway has a robust energy system and should be able to handle periods with little water in the reservoirs. But according to Statnett, a lack of influx in some areas with limited network capacity can create a demanding or vulnerable operating situation.
– What does it take to go to the orange level?
– In that case, there will be a worsening of the situation, for example that we will not receive rainfall in the future and that the magazines will run out even more, he says.
– This is a warning from us that we are following the situation. We are responsible for the power supply and we must ensure that the system is prepared for any challenge, adds Glette.
– Exported even if prices are high
The prism mechanisms do not work normally either, because the energy situation in neighboring countries is even worse than in Norway. Prices in the countries around Norway have at times been through the roof and well above Norwegian prices. So it is difficult to import electricity.
– If you have little influx, prices will usually go up and you will get imports, says Glette.
– But due to the extraordinary situation, the situation is even more tense in the countries around us. This means that you will still be able to experience being exported even if prices are high, he says.
Analyst Tor Reier Lilleholt at Volue Insight recently warned at E24 that in a worst-case scenario, there could be energy rationing in the spring if it doesn't rain.
However, NVE is still not concerned and says there is still a chance that it will rain and improve the fill level in the energy reservoirs.
also read
Electricity exports lower this year than the average of the last ten years: – Not that production is plummeting now

www.aftenposten.no