According to emergency services, four people were taken to hospital with serious injuries after an explosion in an apartment building in central Gothenburg. All residents must be evacuated.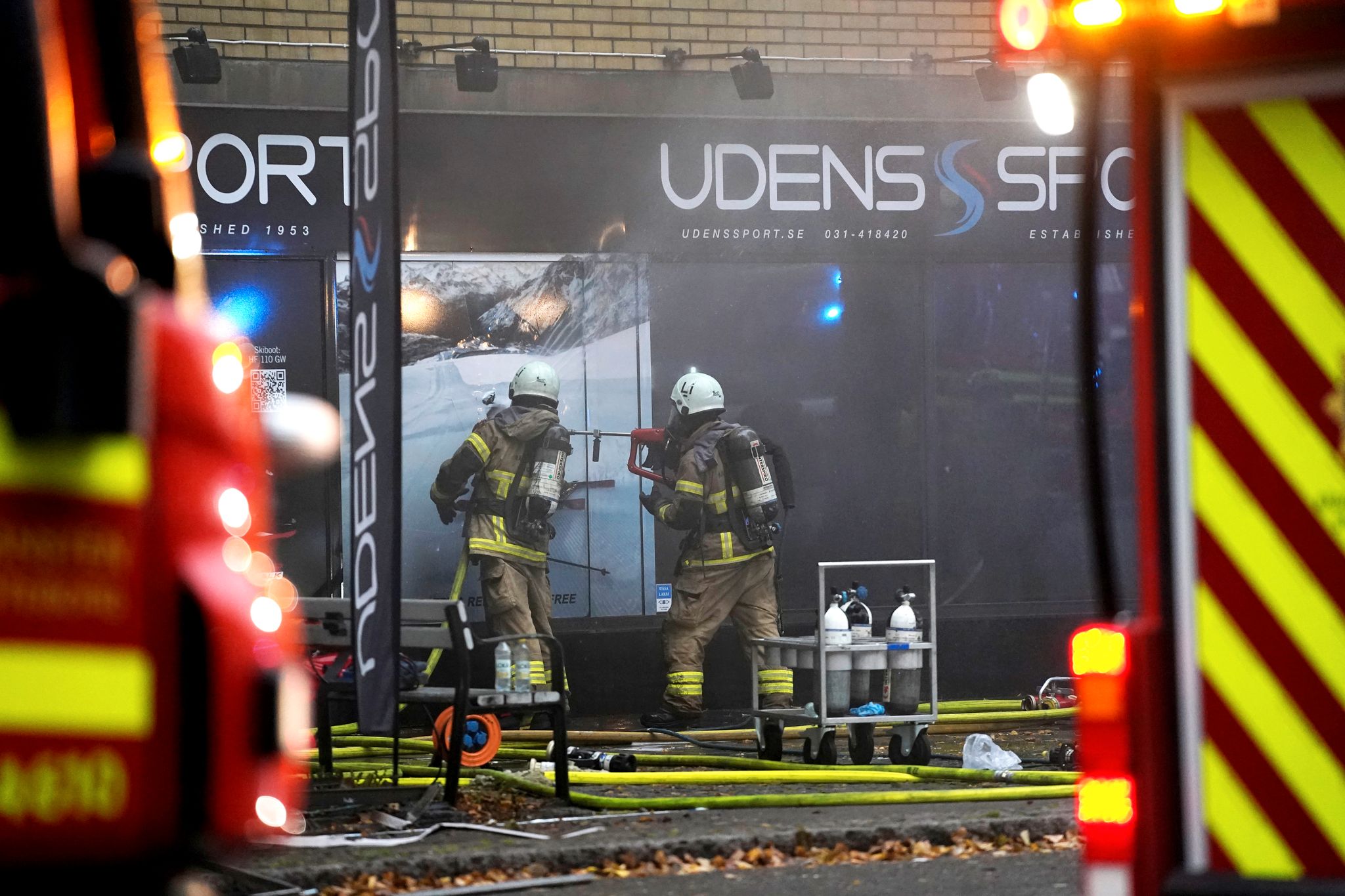 Emergency services received the alarm a little before five in the morning on Tuesday. An explosion had started a fire in a block of flats in Annedal in Gothenburg. At least 16 were taken to the hospital.
Can be located
– At the moment we do not see a natural cause for the explosion. There is nothing natural that has exploded, says police spokesman Christer Fuxborg in Gothenburg.
The statement came during the Swedish police press conference near the site of the blast in central Gothenburg. Fuxborg also responded affirmatively to the question whether the explosion could originate from something found at the site.
However, the police currently have no indication that anyone living at the site has any form of threat against them.
16 people injured
Fire Service Operations Manager Martin Lindahl declined to speculate on the cause. He said at the same time that there is still no control over the fire, as there may be several fire sites that they have not yet discovered.
The leader of the police task force at the scene says four people are seriously injured. They are a man in their 50s and three women in their 60s, 70s and 80s. In addition, 12 people with different but minor injuries have been admitted. Among these there is also a boy.
SVT News The reporter speaks of a calm atmosphere in the place at 8:30 on Monday.
– The fire is not under control, but the building has been evacuated, says the operations manager of the emergency services to the channel.
Shot with the sheets
A neighbor of the place says that several people got out of the apartment with the help of sheets.
– A lot of smoke has entered the apartments, says Lars Jostelius from the TT rescue service.
Evacuees gather at a neighborhood church. Several police officers go there to collect the statements of the witnesses. It is not clear how many had to be evacuated, but according to Swedish media it could be between 100 and 200 people.
Police is on the case
The emergency services sent at least 17 units to the scene, 12 of them ambulances. Emergency services were notified of the incident at 04:48. The explosion caused a large fire. Both the stairs, the garage and the apartments were full of smoke.
According to the police, an investigation into the so-called public destruction has been launched and the extent of the damage is unclear.
Expressen reporter describes that the area is close to several university buildings, and also close to public transportation and a busy shopping and restaurant area.

www.aftenposten.no