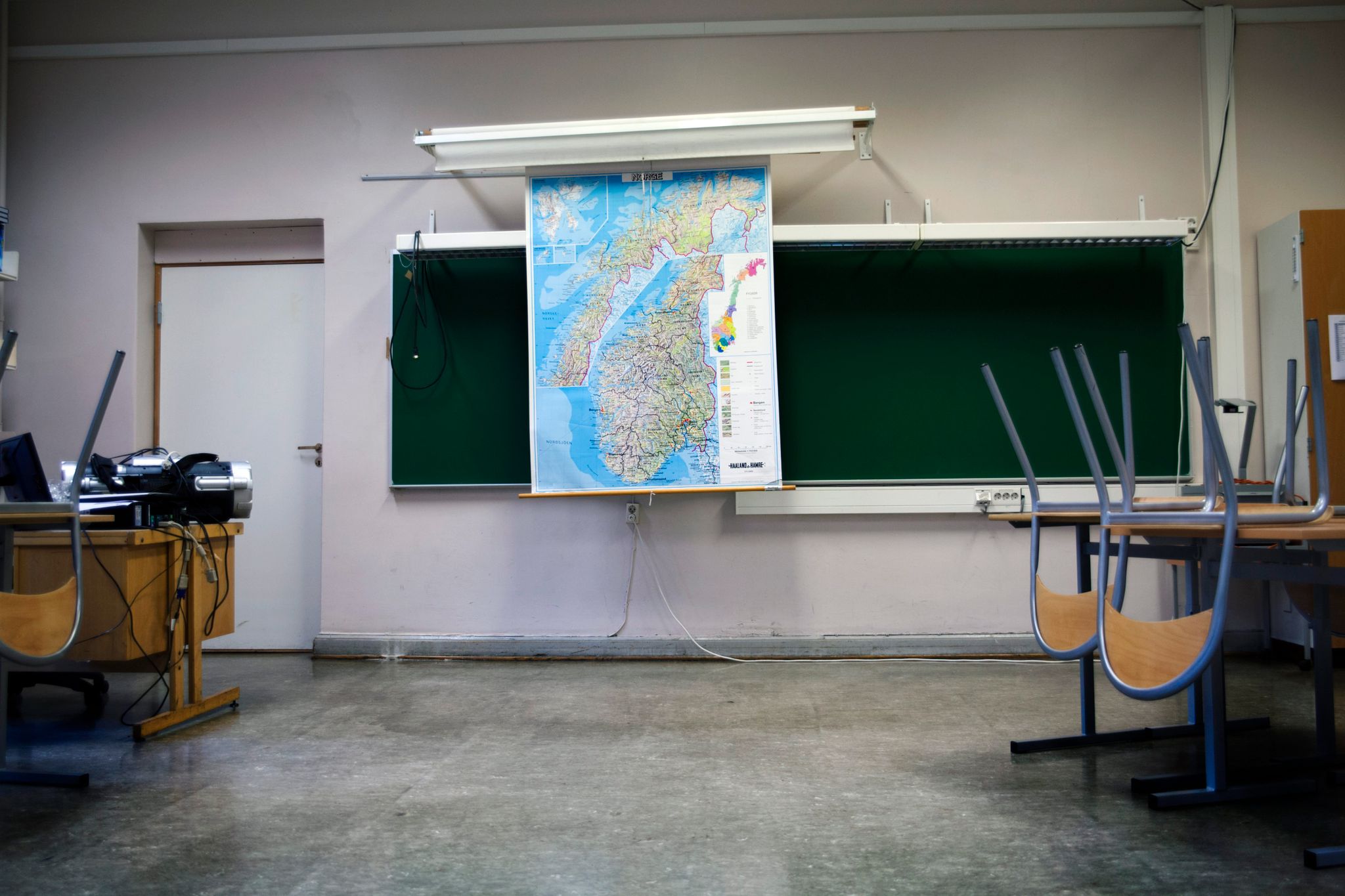 Why should teacher training last five years?
Chronicle
This is a chronicle. Opinions in the text are the responsibility of the writer.
Since I started teaching as a teacher in 2016 and until I earned my associate professor degree this summer, I have wondered why teacher training should be five years.
It's no surprise that teachers are highly sought after in much of the country. Just a few days ago, the Education Association sent a summary of teacher shortage in primary schools in the country according to 2020 Statistics Norway figures.
In Suldal municipality, we get relatively low scores, with 19 out of 67 man-years of teachers made by employees without teacher training. This is just over 28 percent of the teaching staff. In Rogaland, only Kvitsøy and Utsira beat us, but they also have few teaching positions in total. This means that the lack of qualification has a significant impact on the statistics.
But let there be no doubt: I myself have experienced that the unskilled are usually very good, pedagogical and no less warm role models. But when you like to push both 40s and 50s, there are few who want to start a five-year master's degree in a city, separated from the family.
An alternative may be to take part-time home study, but then you have to take into account the fact that the teaching title will soon double in the future.
A mystery
It was in 2017 when the government plan to introduce a five-year master's course for the education of 1-7 elementary and lower secondary teachers. Steps and steps from 5th to 10th were started, in the same way as the associate professor program from 8th to 13th. He passed.
The year before, it was the grade requirements that were on the agenda, where in addition to having trees in both Norwegian and English, one had to have a degree in mathematics to become a teacher. That combined with a GPA of over 3.5.
So how the logic of wanting more teachers, expressed by the government itself, harmonizes with a more tortuous path to becoming a teacher, is a mystery to me.
I am amazed at how narrow teacher training has become. After five years in college, I can only teach two subjects. The first of the new breed of elementary school teachers arriving in schools next fall will receive four and three teaching assignments in 1–7 maximum. steps and 5. – 10. step. According to my sources, there is one issue less than when the teachings were four years old.
At what price?
When I went to elementary school, which not so long ago, I remember that the same teacher appeared in both subjects. Few of these all-rounders are left in school, and sharper competition is probably good to have. But, to what extent and at what price?
He was afraid of having too few subjects to teach.
When I was a lecturer, I did it with disgust. I was afraid of having too few teaching subjects for a rural school, which was the goal, not to like me due to my limited competence.
It is a strange feeling when you have followed an educational course that is going to adapt to the teaching profession and makes you attractive in the job market.
What then quickly becomes the result, especially at the lower secondary level, is that one must enter subjects in which one has no competence or interest. Then you suddenly find yourself in the same boat as the unskilled, but with a five-year education and a student loan to maturity on your neck.
Plus a lecturer
So chorus is what I want? After completing the course of study and countless discussions with fellow students, practice counselors, and pedagogy teachers, I have come to realize that the new model does not necessarily create the best teachers.
One quickly becomes more of a lecturer than a teacher, as one has to enter several classes to fill the vacancy rate with the narrow range of subjects one has. If you then also have to be a contact teacher, you may run the risk of not having to teach with the students for whom you are responsible.
This is an unwanted dispute that I think will create a lot of gray hair in future graduates, including me.
I perceive that the formations extend over five years for the simple reason that shall vera eit masterløp. For my part, I'm sure I could have completed the same degree in four years, and I still had plenty of time to believe on campus or walk on the walls of a cramped dormitory in the middle of the concrete jungle of the city.
The undersigned himself has come out with chainsaws and round bale packs on the climb to the exam, not feeling anxious about neglecting his studies. The forced extra year means a year of lost income and seniority, but rather a quarter increase in student loans.
The practice crash
For me, the chase for credit has led to a lot of stingy topics throughout the studio, where just the name of the topic gives you the creeps. It is also a crossroads that the material most relevant to the teaching profession comes first in education and is well stored in the cerebral cortex when one enters the classroom.
Apart from the first and second years of my studies, there is very little subject material to be recognized in the last three years when compared to the curricula of the upper secondary school and upper secondary school.
That one, as a teacher, should be a few steps above the academic level of the students, is a "no-brainer." But if the impact of the practice is not great enough as before, you run the risk that in the first year you are only a few pages ahead of your students, precisely because education is related to working life in so few areas. It is very unfortunate.
Ten times out of ten I replaced the last year of studies with an internship year, where one can really participate as a teacher at all levels. Rather than looking only with a totally irrelevant master's thesis, only a few people should read, and I hope to avoid flipping through it again.
Not because it went wrong, but because it didn't give me any new dimension of being a teacher, well, other than an extra dose of perseverance. Because no matter how many years you study, they never teach you as a teacher.
Despite all my credits, it is undoubtedly the 100 days of studio practice and substitute teacher jobs along the way that have given me the most useful nourishment on the way to becoming a teacher.
---

www.aftenposten.no