A new rule change may be good news for Dennis Hauger (18). Already next season, the Norwegian will be able to test Formula 1.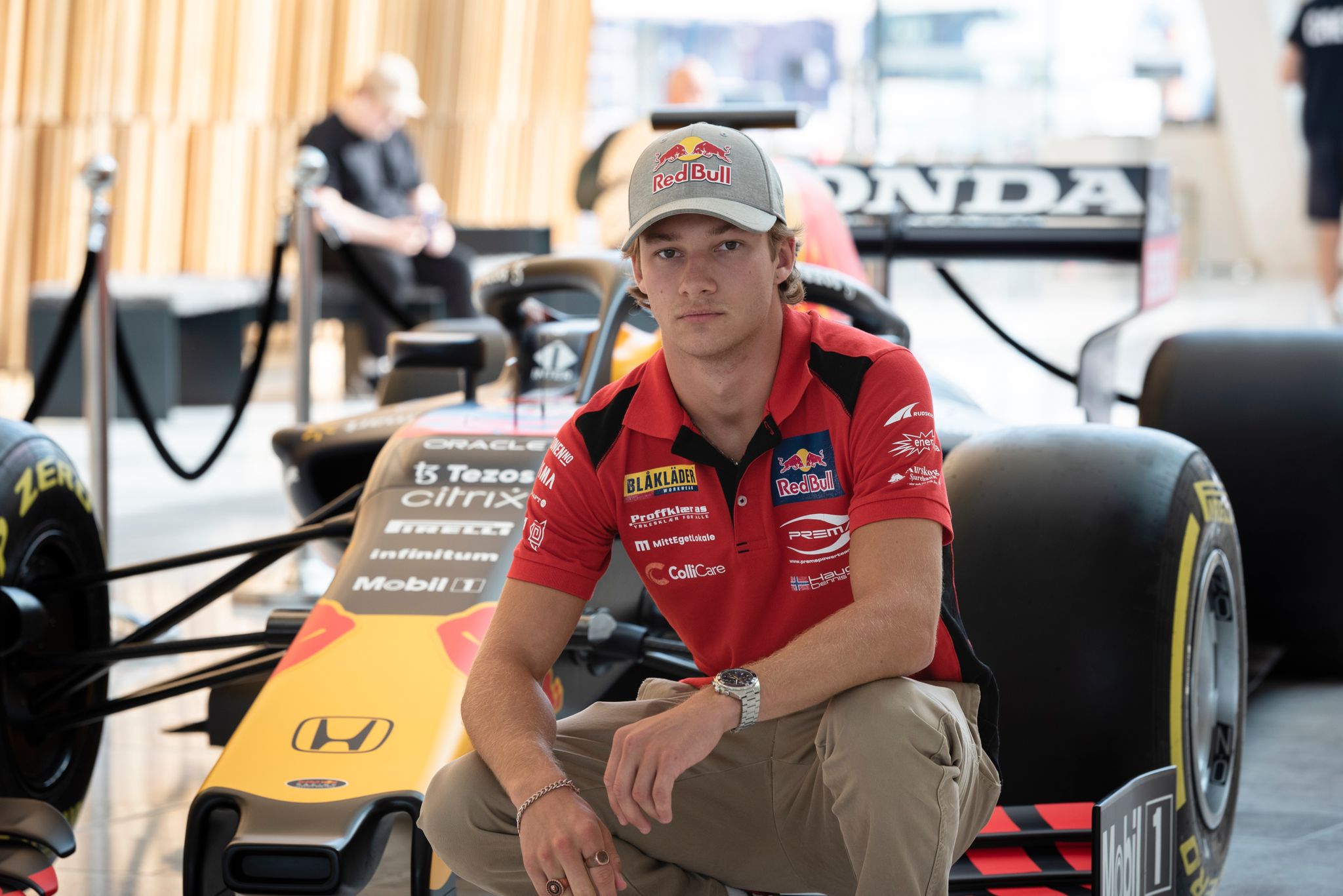 Aftenposten collaborates with VG-sporten. Therefore, as a reader of Aftenposten, you also get articles and services created by VG.
Starting in 2022, the ten Formula 1 teams will be forced to give more opportunities to the "rookies". In two training sessions during the season, drivers who have never participated in Grand Prix racing before will have the opportunity to show themselves.
– Today there are fewer tests and few opportunities for young drivers to show themselves in Formula 1. Therefore, this is very important, Formula 1 commentator and sporting director of the Norwegian Association of Motorsports, Atle Gulbrandsen, tells VG .
The training gives drivers a unique opportunity to test the car on the track where the race will be run. Gulbrandsen believes the rule change may be good news for Dennis Hauger's chances to test drive a Formula 1 car next season.
– There is a great chance that it will happen, says the commentator.
– We are completely behind the rule change. It's hard for young drivers to get the chance today, therefore it's our responsibility to give them that chance, says McLaren boss Andreas Seidl, according to racer.com.
Hauger has been very impressive this season and has branded himself one of the great talents of forward thinking motorsports. The Norwegian won this year's Formula 3 championship and now it's Formula 2's turn.
The 18-year-old drives for Prema Racing, but is signed by Red Bull. It can be a huge advantage if you have the opportunity to test drive a Formula 1 car next year. They have two teams (Red Bull and Alpha Tauri) in Formula 1.
– Therefore, I consider that the possibilities are relatively great. It's a huge advantage that he has opportunities with two teams, with a total of four seats. Therefore, it is better to be there than with someone else, Gulbrandsen believes.
also read
This is how Dennis Hauger cracked the code: – Now I can get the car the way I want
Hauger's coach, Harald Huysmann, will not speculate on the chances that Hauger will have a chance to coach next season.
– He's very worried about not thinking about it. It will come on its own, when the time is right and Red Bull sees fit. But it's important to get that experience early on and try yourself in a Formula 1 car early in your career. Then you can get a feel for what it is like, Huysmann tells VG.
Red Bull Youth Initiative Leader Helmut Marko has previously spoken enthusiastically about Hauger. None of the Formula 1 teams have publicly discussed which young drivers he will give the opportunity to train next season, but the tall men on the team are closely following the Norwegian's development.
– You should always act when you get in the car, there is no prayer. You only have so many, so many opportunities, Huysmann says of the pressure on Hauger.
also read
Dennis Hauger's boss: – It was a boy. Now he is a man.
He has to compete for Red Bull places against other drivers in the stable of the Austrian company. If Hauger had a chance at the top level, it could be an invaluable experience for the Aurskog boy.
– Probably the biggest jump in the professional career. That is the biggest jump. There's a lot of multitasking in a Formula 1 car. It's a fighter plane on the ground, Huysmann says.
– In training, it should not necessarily appear in the results list. Hauger may be tasked with, for example, helping the team find the right setup for the race. You have to do the job they give you, explains Gulbrandsen.

www.aftenposten.no