Åsane leads the opening match.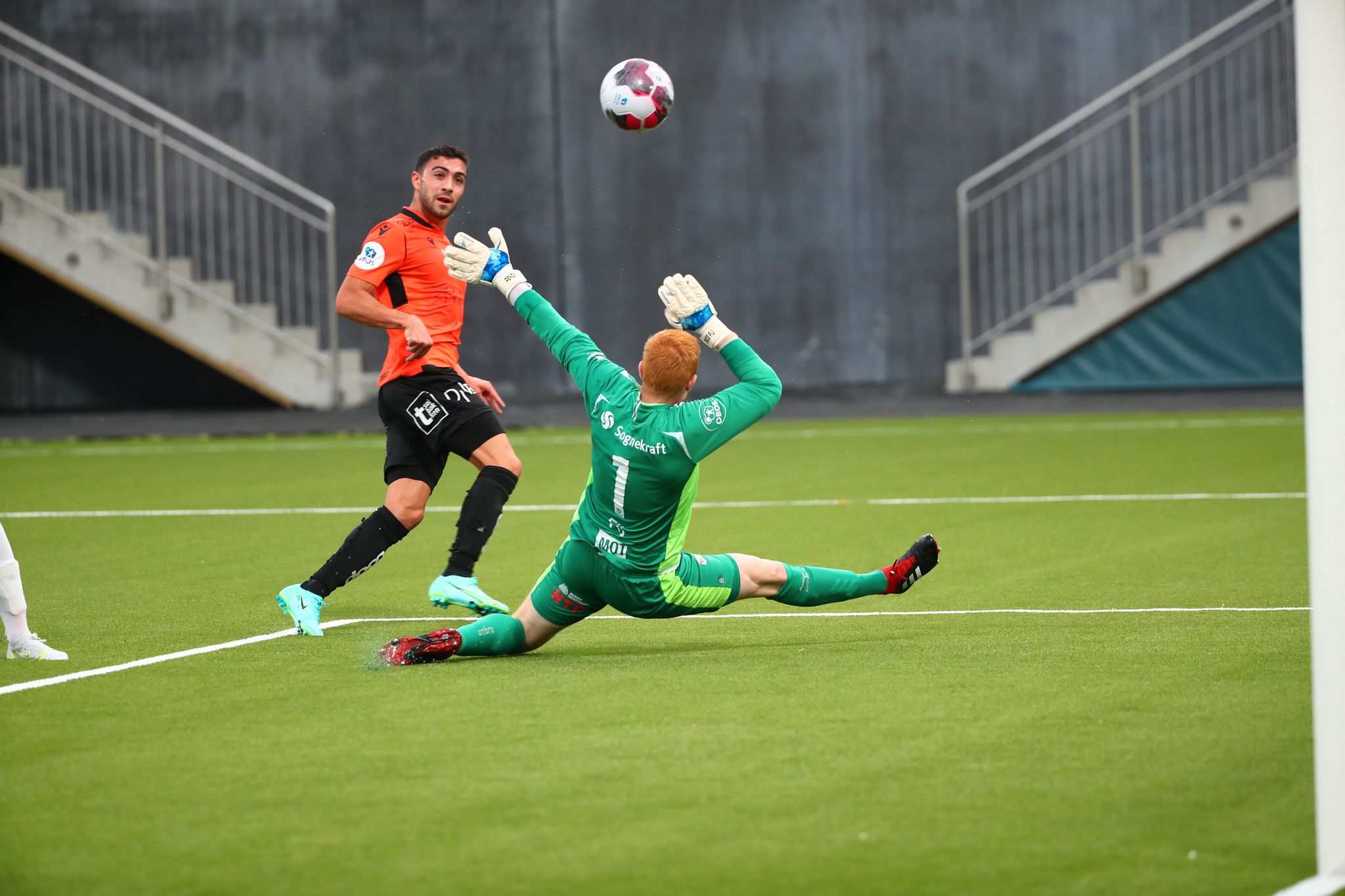 Today at 17:59
from Mads Jorddal Bøyum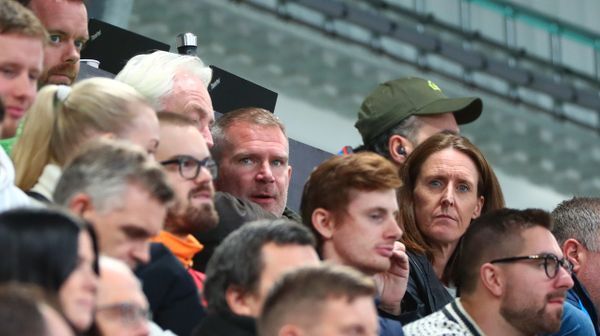 Norway's top soccer agent Jim Solbakken sits between Brann's general manager Vibeke Johannesen and the chairman of the board, Birger Grevstad jr. under Åsane-Sogndal. Photo: Tor Høvik
It is a pure gathering of the football industry during Åsane's opening match in their new stadium.
Super agent Jim Solbakken is in his place according to Brann bosses Vibeke Johannesen and Birger Grevstad jr.
Brann's former coach, Mons Ivar Mjelde, and Nest-Sotra's old dream duo, Steffen Landro and Arve Haukeland, are also among the many on site.
Arena Nord manager Roald Bruun-Hanssen walks with a big smile and Åsane General Manager Gorm Natlandsmyr can happily say that life in the stands is good.
Last post
We would love to hear from you! Send questions and comments, we post continuously.
2nd round

Pause

Åsane is looking for a very approved first half in the new stadium!

He had the upper hand at first, and Doghman sent the home team in the lead with a great goal. Sogndal shook Åsane for a while with several good chances, but Åsane got the game back on track. He came close to doubling the lead late in the inning.

Entertaining first 45!

Photo: Tor Hovik

by Johannes Ruben Iden Steen

Pause

The new main grandstand is well equipped. Photo: Tor Høvik

Auklend is too late on a driveway and stops a good Sogndal junction. He then discusses which one of his lightest yellow cards should be.

by Johannes Ruben Iden Steen

44′Yellow card!

Fantastic counterattack by Åsane, shame and shame that there was no goal. Lorentzen launches himself at a tackle like a warrior, making sure Hammersland and Auklend can counter with click-click games. Auklend shoots right outside. Wonderful attack from start to finish.

by Johannes Ruben Iden Steen

40′Yellow card!

Auklend Post. Sogndal goalkeeper Fij retires and is avoided.

by Johannes Ruben Iden Steen

Åsane appears to have recovered after a period of Sogndal rule. Roll the ball the way they like it.

by Johannes Ruben Iden Steen

The hills ahead again. It has been a while. Ueland hits a post that doesn't hit anyone.

by Johannes Ruben Iden Steen

Then searches have a double chance! Mark Jensen is sacrificing himself when he takes the field, but nearly stings when Sogndal gets a shot in return. It comes out right outside.

by Johannes Ruben Iden Steen

Almost for Sogndal! A nice save from the EQ.

After a very good game by Åsane, a lot is now happening at Åsane's 16-meter, in favor of the visiting team.

by Johannes Ruben Iden Steen

29′Corner to Sogndal

28′Corner to Sogndal

Sogndal opportunity again. Had he been two inches below that post, Akor Adams probably would have put the tie.

by Johannes Ruben Iden Steen

Sogndal excels, but is countered by Åsane. Lorentzen enters, joining the party. This looks great for the home team so far.

by Johannes Ruben Iden Steen

New opening score. Nice lobby and good finish.

Photo: Tor Høvik

17′Goals for Åsane!

Åsane 1 – 0 Sogndal

Target: Ryan Doghman

1-0!

There it is for Doghman!

by Johannes Ruben Iden Steen

Feel free to send questions and suggestions along the way, and we'll get back to you as best we can 🙂

by Johannes Ruben Iden Steen

Great opportunity for Doghman! He gets a long pass, uses a nice touch to catch the ball in an arc over him before he finishes out. It was a very nice goal to watch.

by Johannes Ruben Iden Steen

Sogndal throws away, stumbles on the field. Instead of pushing, Åsane responded masterfully. Lorentzen takes the ball halfway through and sends Doghman through. The latter's conclusion is too weak.

by Johannes Ruben Iden Steen

Fredriksen takes a free kick from a very good position. Heads. The first attack of the match is for Åsane.

by Johannes Ruben Iden Steen

Eirik Horneland has also made the trip. With quick glasses.

Agent Solbakken was present earlier today at Brann's training, where he had conversations with sports manager Jimmi Nagel Jacobsen.

First round

The fight has started

www.aftenposten.no