(Stabæk 0-0 Strømsgodset) For the first time since 2008, they finished 0-0 in a match between Stabæk and Strømsgodset. Stabæk can thank Captain Simen Wangberg for this, among other things.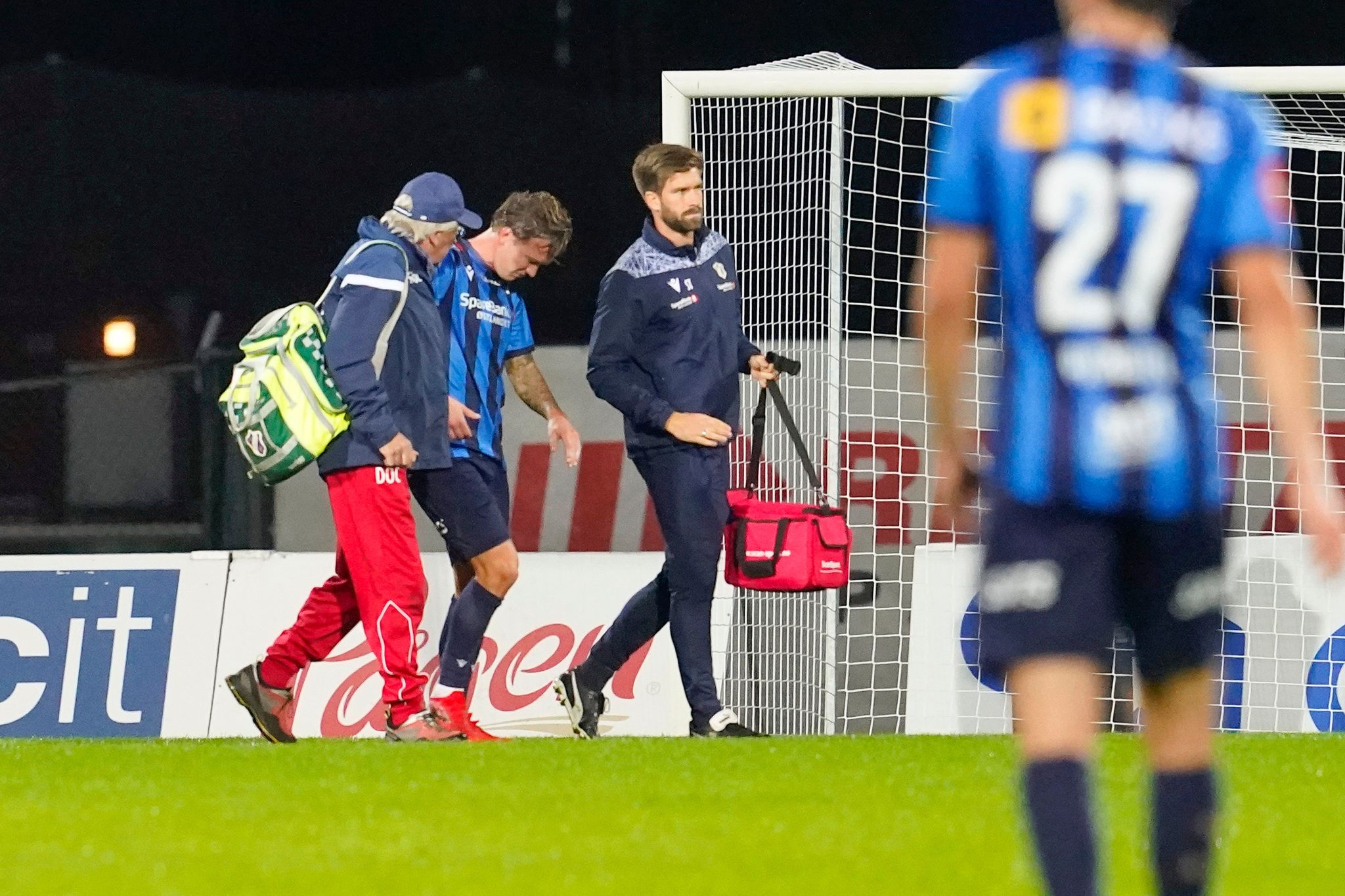 Aftenposten collaborates with VG-sporten. Therefore, as a reader of Aftenposten, you also get articles and services created by VG.
One point is enough for Stabæk to now be completely behind Brann in the standings with ten rounds remaining, slightly behind on goal difference.
After a match almost devoid of chances for the first 85 minutes, both teams got their big shot at the end. The first opportunity saved Stabæk's sacrificed captain Simen Wangberg down the line, while Pål Alexander Kirkevold seized Stabæk's great opportunity in extra time.
That in a match where Fredrik Haugen's injury in the first half was one of the biggest things to highlight, after his teammate Ivan Mesik accidentally stepped on his hand.
– It was very painful. I hope it's just a big bang, but right now it feels really painful. I just hope it's not a hiatus, Haugen tells Discovery + during the hiatus.
Stabæk coach Eirik Kjønø responded to the situation with black humor.
– It's been like that all year. Once players start scoring goals, they get injured. We're used to it, Kjønø told Discovery +.
Both Stabæk and Strømsgodset won big in this weekend's Elite Series round, but it was probably Strømsgodset who came into Wednesday's match with a slight lead after beating Stabæk 5-1 in the third round of the cup. at home in Drammen last Wednesday.
Stabæk then tried it with a 3-5-2 formation, with which they had much better luck on the road against Sandefjord on Sunday. There, Stabæk won 3-0, while Strømsgodset on Saturday beat Sarpsborg 08 5-0. However, there was no goal match at Nadderud on Wednesday night.
Fredrik Haugen did have the first chance of the match after three minutes, but the shot from twelve meters was not well placed enough to outwit Viljar Myhra.
Haugen himself had to leave within half an hour with a hand injury.
The hand was also used by Ipalibo Jack when he hit the ball into goal just before half-time. The Strømsgodset player ended up hitting the ball into the goal, first with his left hand and then with his right, and received a yellow card from referee Sivert Øksnes Amland.
– Actually it was a mistake, said Jack laughing to Discovery + during the break.
In last week's cup match, Jordan Kadiri scored a hat trick for Strømsgodset and, seven minutes from the end of regulation time, the Nigerian forward entered the field after a poor second-half.
Four minutes before the end, Halldor Stenevik appeared to score the first goal of the match when he threw a nice shot at goalkeeper Marcus Sandberg, but Simen Wangberg sacrificially ran towards the goal line and more or less cleared the ball in the last minute.
In extra time, Pål Alexander Kirkevold had a good chance to secure three important points for Stabæk, but from five meters the striker flew the ball over the top.

www.aftenposten.no