Ten years ago he had to have his own bathroom at school. Marco Lyngstad (22) is now one of the strongest men in Norway.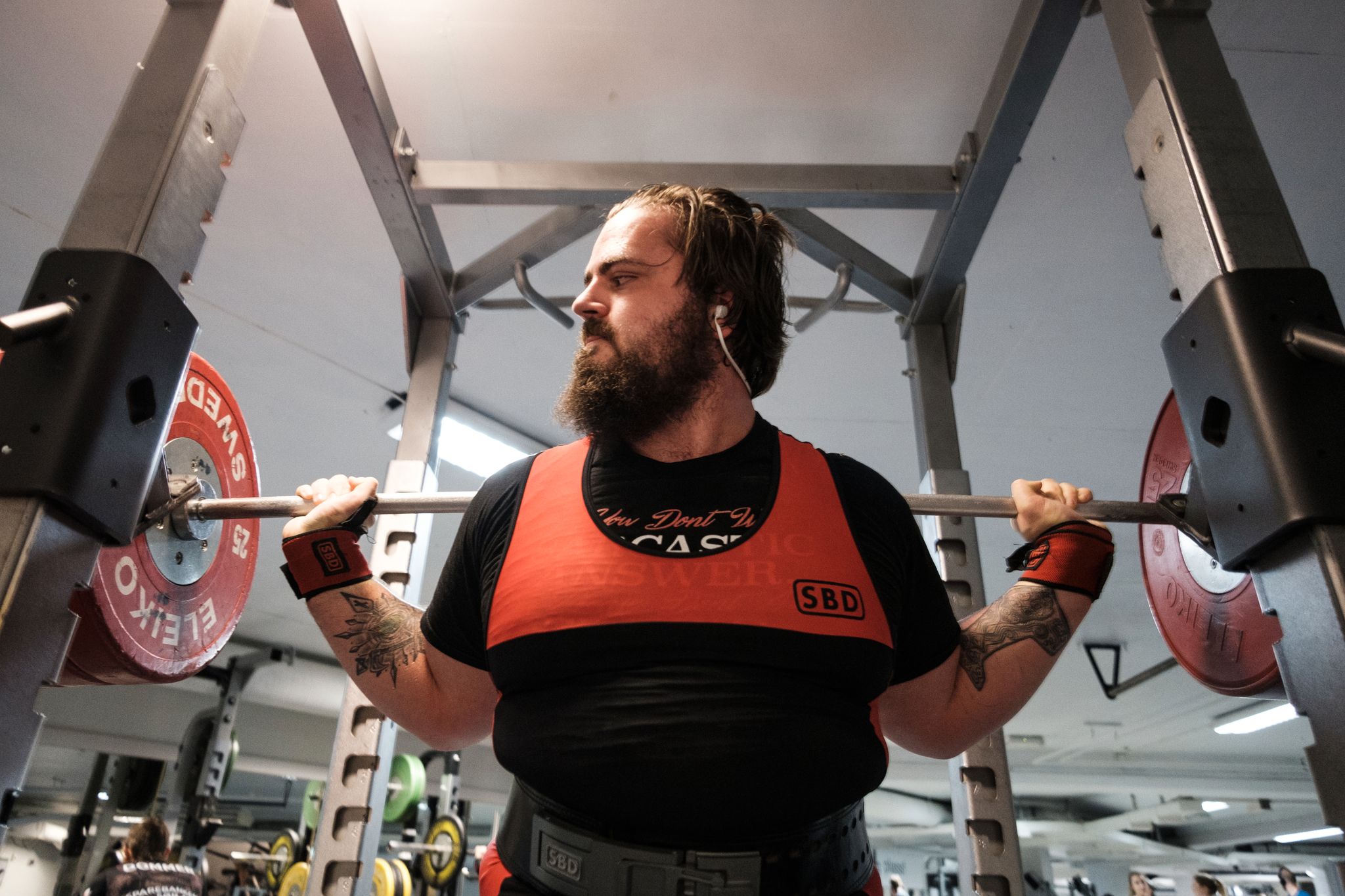 In the spring of 2009, 10-year-old Marco Lyngstad fell ill. He had low stamina, was lazy, and could get sick if he went outside. The summer of the following year, he was diagnosed Chronic Fatigue Syndrome. It was difficult to cope with a child who just wanted to play with his friends and do the same as them.
Limited uptime
They told him he had to take it easy for a long time, and a detailed plan was made of how active he could be. At first, for example, she was only allowed to do homework for ten minutes a day and had limited time to spend with friends.
The times he chose not to listen to his mother's message to take it easy, he got sick, vomited, and was lethargic. You could spend several days recovering.
At school he had his own bathroom, which he used part of the day.
Little by little, the uptime was extended. It was a difficult and time-consuming process, explains Lyngstad. If it turned out that the body tolerated a certain level of activity, an attempt was made to add a little more activity. Sometimes it went well, sometimes it went wrong.
– If it hadn't been for mom and dad, I don't know if I would have made it. They were the ones who stopped me when I wanted too much, says Lyngstad.
Self-centered
Now, twelve years after he was diagnosed with MS, he turned gold in his first junior NM in weightlifting.
– I've barely noticed yet. It's very big, says Lyngstad.
Weightlifting is a sport that consists of squats, bench presses, and deadlifts. The number of kilos gained in the exercises is added and, together with the body weight, the basis for a calculated score is obtained.
According to Lyngstad, sport is about training to compete. At the convention, he will demonstrate what he has trained so far. The 22-year-old thinks it is useless to look at what the competitors are lifting during the competition, but to focus on yourself. That was also his tactic during the NM.
– I didn't speak to any of the others and didn't see how much they had to lift. He was very focused on what he was going to do, he says.
– I never believed ten years ago
The weightlifter uses the same technique with the weights in the gym that he used to recover from MS, a disease that can take several years to recover. Lyngstad was ill for five years. Only at the end of high school did he begin to cope with a normal level of activity again.
– Slowly but firmly, you put stone upon stone. You can't go too fast, then you shoot yourself. I did it that way and it worked. It took me time, but I recovered, he says.
The plan to focus on himself was a success in New Mexico.
He lifted 285 kilos in squats, 182.5 kilos in bench press and 290 kilos in deadlift. In total, he lifted 757.5 kilos and thus secured NM gold and the best result of the year regardless of the annual category for athletes in the 120+ kilo weight category.
– I never thought about it ten years ago. It's pretty important to me that I didn't think I was going to be good at anything that had to do with sports or physical activity.
He has learned a lot about life as an MS patient, which he has carried along later in life. The recent Norwegian champion believes it is more prudent to improve slowly, than in jerks and jerks.
– You can't trust luck. If you'd rather put in a little work and a little bit, you can be sure it will be worth it in the end, he says.

www.aftenposten.no