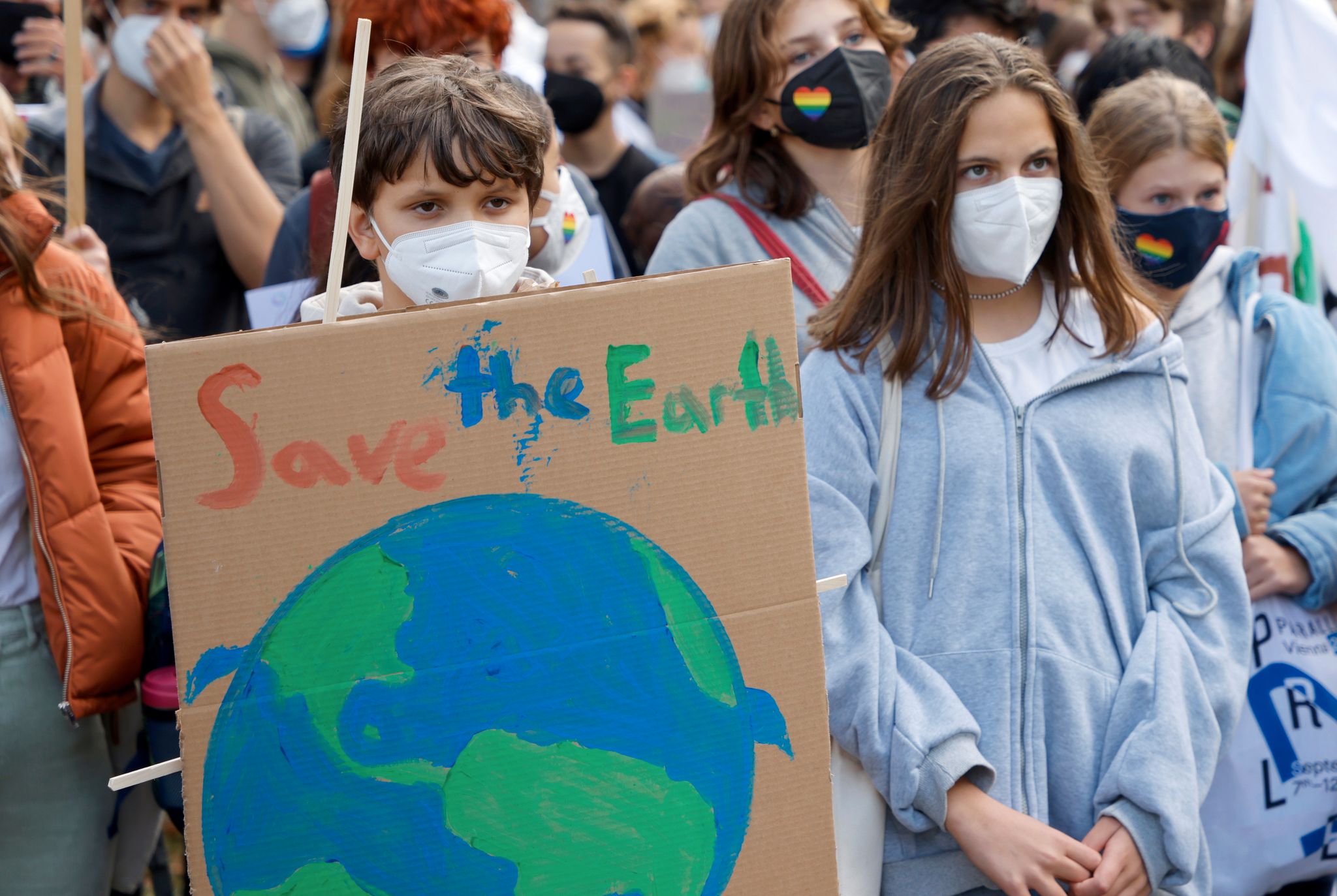 Anxiety reveals unsustainable aspects of our way of life, our double-entry bookkeeping. It forces us to think of new things.
Chronicle
This is a chronicle. Opinions in the text are the responsibility of the writer.
Do we have reason to fear the future? Is the fear of climate collapse rational? Do we in the Nordic countries have a special responsibility for the dramatic development in the Anthropocene, the "human age"?
While floods and flames have devastated the world this summer, here at home we had a discussion in a newspaper in Morgenbladet about climate anxiety and ecological pain. Researchers have disagreed on whether pain, homesickness and anxiety are important in the fight against climate change. Is anxiety rational or does it lead us to the therapy room? Does it make us all patients instead of mobilizing for change?
Now it appears that the case has been solved by a new global study. published in the magazine Lancet. There, the researchers asked young people what they really experience. 10,000 young people between the ages of 16 and 25 from 10 different countries around the world were interviewed.
59 percent of young people respond that they are concerned or very concerned about climate change.

More than 50 percent report fear, anger, helplessness, and guilt.

63 percent respond that they experience anxiety.

45 percent say climate change affects their daily lives.
The study in Lancet It is the most comprehensive of its kind and the findings are relatively clear, although it is still under peer review. Young people all over the world have anxiety, and then it doesn't matter if the anxiety is rational or irrational. It is real.
What helps to be afraid?
In August, the Intergovernmental Panel on Climate Change (IPCC) ruled on climate change it is triggered by human activity. This has something to do with our understanding of reality.
The world looks different. We belong to the first generation to realize that humans have changed the geology of the planet – and the water, the air, the living conditions and the diversity of species – so radically that our geological age can be called anthropocen, that is, the age of the man.
In almost no time, so many different species have gone extinct each year. Never before has so much nature been destroyed in such a short time.
Yet psychologist Ole Jacob Madsen has criticized the psychologization of the climate debate, with good reason. How does it help the world that we walk with anxiety? Is it the case that the climate issue is now resolved in the therapy room or is it transferred to the Ministry of Health?
That would be an unfortunate development, to say the least. The climate problem cannot be solved individually. It is collective, international, dependent on cooperation, compromise, civil disobedience.
Is it the case that the climate issue is now resolved in the therapy room or is it transferred to the Ministry of Health?
Healthy reactions?
However, we do not escape from anxiety. Anxiety itself is not irrational, because the threat is real and well described.
At the same time, climate change is so widespread that we cannot fully understand it. They shudder with a basic confidence in life and the future, as young people express it.
Perhaps it is psychology that has made our emotional lives sick? In my opinion, both guilt and anxiety are natural human reactions to intuition and uncertainty.
As people in a modern society, we participate in consumption. We live beyond our means and have become dependent on fossil fuels, although we are slowly trying to change this, to turn around. It goes much slower than it should.
And if we could change our societies, our consumption and our way of life, it could be thousands of years before the profound destruction is rectified.
Perhaps guilt and anxiety are healthy reactions as long as we, in our part of the world, are part of a civilization and society that continues to destroy itself?
Exactly this we do not achieve, although everyone will find different ways of assimilating it.
It is a loss of meaning, a lack of future.
In other parts of the world (India, Nigeria and Indonesia are included in the survey), the individual's climate footprint is smaller, but their health and safety are more obviously threatened by climate change than we are. Then, anxiety will further trigger a feeling of helplessness.
We are forced to think differently
Climate change forces us to think on different scales. We must think both globally and locally. Even in the Nordic countries, which have so far been protected from the biggest disasters, we are forced to think and act differently.
There are four areas that stand out:
1) Climate change and global warming
2) Loss of nature and extinction of species
3) Social differences and new global injustice
4) A basic question about what it means to be human, society and nature.
Changes in society will have to deal with all four, because sometimes they will be at each other's expense.
For a new government, the Lågendeltaet nature reserve will be a touchstone in the will to prevent the loss of nature and the extinction of species: Should high speeds on the motorway outweigh the consideration for vulnerable and irreplaceable nature? Should motorists be allowed to move red-listed species?
The fourth area is, however, the most obvious in light of Lancet-the study: What does it mean to be human and society in the situation that now presents itself?
There is a tremor in this malaise, which goes beyond the changes that can be adopted politically. It is a loss of meaning, a lack of future. Almost four in ten have doubts about whether it is justifiable to have children, given the magnitude of climate change.
It can appear as a self-deception.
in a interdisciplinary project Associated with the UiO: The Nordic Region research initiative at the University of Oslo, we have posed these questions in a Nordic context. We wanted to understand what more specifically characterizes the Nordic view of nature and climate, and we have discovered a dichotomy of nature.
Sometimes this can seem like a self-deception: in culture, religion and politics, we see a self-understanding characterized by sincere love for nature, whether related to the mountain, the forest or the sea.
At the same time, we, as citizens of the Nordic region, participate in a resource-intensive, oil-lubricated, industrial economy with a strong climate footprint.
This seems incredible and is seen by young people who are involved in climate issues. If we take anxiety seriously, it is existential: it reveals unsustainable aspects of our way of life, our double-entry bookkeeping. It forces us to think of new things.
Søren Kierkegaard once wrote a book on The term anxiety. It indicates anxiety as a tremor, which forces us to reflect on our existence and its meaning under new conditions of life. That book can be read again, as an expression of the anxiety that now shakes our understanding of life, as human beings, as communities, and as creatures in the cycle of nature.
---

www.aftenposten.no