A Chinese woman is released from house arrest in Canada. Soon after, China frees two spies. Nupi's investigator calls it a new form of hostage diplomacy.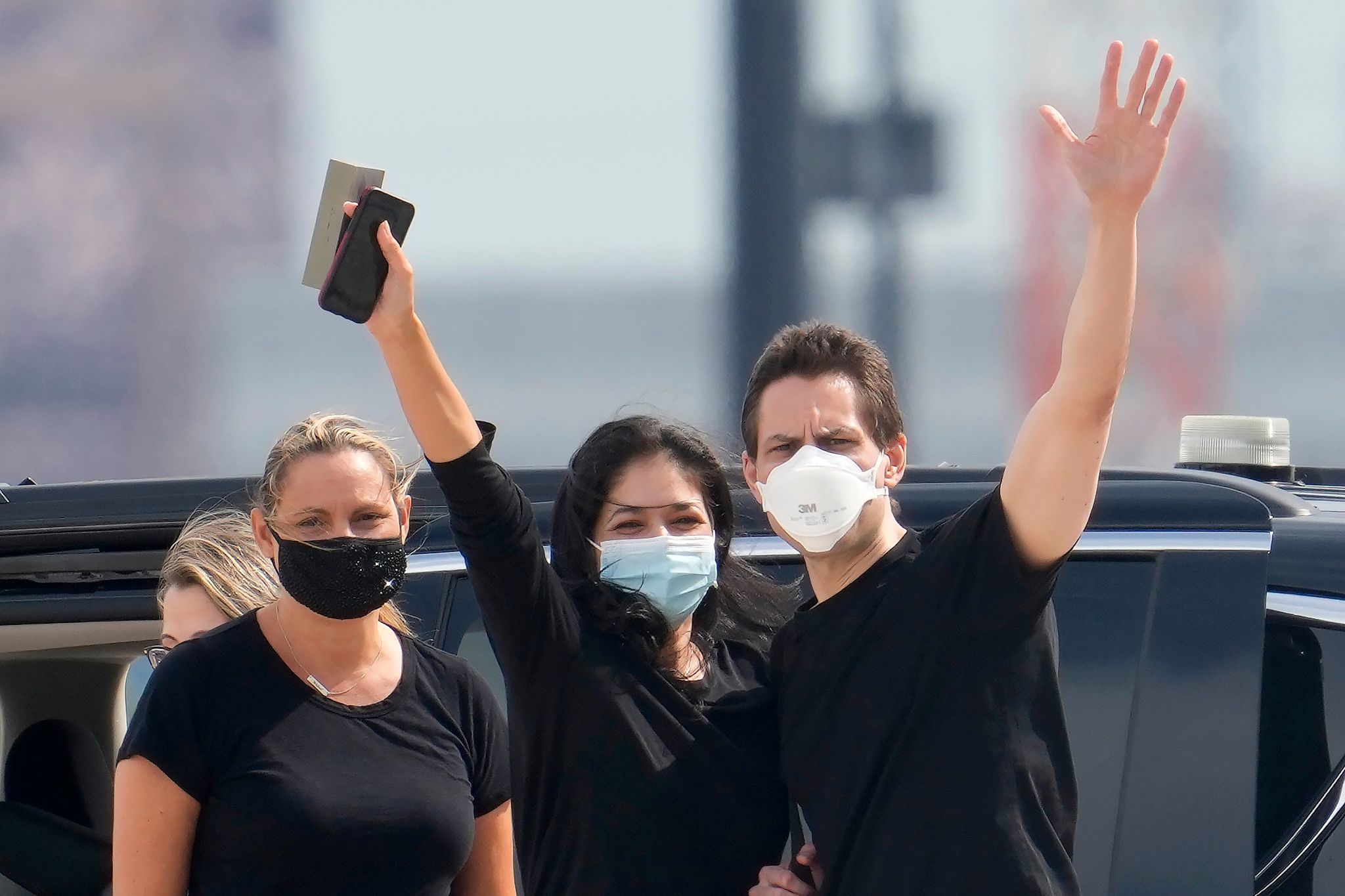 What does an action movie about Chinese special forces have to do with world diplomacy?
A lot, according to Bjørnar Sverdrup-Thygeson. He is a senior researcher at Nupi with Chinese foreign policy as his main field.
In the movie Wolf Warriors 2 Chinese special forces save hundreds of civilian lives from western villains in Africa. The film was a huge success in China when it was released in 2017. Sverdrup-Thygeson says that after the film, a new buzzword has emerged: "Wolf Warrior Diplomacy."
It is often used on the Chinese authorities and plays on a new and different Eastern diplomacy.
– China has gone in an increasingly authoritarian and assertive direction internationally. The diplomatic tone has become more aggressive.
Hence the wolf warriors.
According to Sverdrup-Thygeson, the film ends with an image of Chinese passports saying something like "Chinese citizens, wherever you are: have no fear, because you have a strong country behind you."
The message illustrates the core of the new diplomacy, he believes.
Diplomatic crisis
We have an example on Friday of last week.
Huawei's boss, Meng Wanzhou, was released from house arrest in Vancouver. At the same time that he was allowed to travel to China, China released two Canadians suspected of espionage.
The case was perhaps the beginning of the end of a years-long diplomatic crisis between the two countries.
In 2018, the aforementioned Meng was arrested and placed on remand in Canada. Meng is Huawei's CFO. She is also the daughter of the founder of the telecommunications giant, Ren Zhengfei.
Three years ago, the US authorities accused her of fraud. She was also accused of being involved in illegal economic cooperation with Iran. She has consistently asserted her innocence herself and has said that the case is politically motivated.
Shortly after this happened, two Canadian citizens were arrested in China.
"The Two Michaels", businessman Michael Spavor and former diplomat Michael Kovrig. The first was found guilty of espionage and illegal sharing of state secrets. In August this year, he was sentenced to eleven years in prison. Michael Kovrig was charged with similar crimes, but never received a sentence.
Canadian authorities believe the arrests were politically motivated, according to Political.
Sverdrup-Thygeson says the arrests of the two appeared to be "reasonably random." He believes that he referred to confusing paragraphs in the Chinese legal system.
The two Michaels are said to have been in what is called "administrative detention without trial" for a long time.
It was not charged anyway
This has been the situation for the last three years. Meng has been under house arrest in Vancouver. Two Canadians have been jailed in China.
But last week something changed.
A court hearing was held in New York on Friday. Here, the US authorities declared that they had reached an agreement with Meng. Anyway, she wasn't going to be charged with fraud. The claim was that it should not dispute any factual information in an unpublished document. The decision came from the Supreme Court of British Columbia. The trial was brief.
Outside the building, the Chinese woman thanked the judge, the Chinese authorities and other supporters. The Canadian authorities were even thanked for abiding by the law.
So Meng was free to leave Canada. On Friday it landed in China.
Soon after, the two Michaels were released.
Last weekend they came home to Canada.
– These two men have had it incredibly difficult the last 1000 days. They have shown strength, endurance and dignity and that inspires us all, Prime Minister Justin Trudeau said, according to CBC.
Chinese hostage exchange
– What's so great is that China doesn't even bother to pretend this is more than just a hostage exchange.
The incident marks a break and something qualitatively new in China's diplomacy, Sverdrup-Thygeson believes.
In the past, there have been trends toward similar behavior, but China has always tried to hide it, he says. Now, the Chinese authorities are not trying to present this as two separate processes.
– This is a completely new form of hostage diplomacy, which we rarely see between great powers. Especially in such a high-profile case.
The Nupi investigator says that the main body of the Communist Party, Folkets Dagblad, praised the Meng case as "an honorable victory for the Chinese people."
He believes that all of this is another sign of the authoritarian turn in China. The case also illustrates the challenges Western countries face in dealing with China's more aggressive assertiveness in the international system.

www.aftenposten.no