This week, the police and various professional communities have been practicing to neutralize drones at the Oslo airport. At the same time, the airport has been fully operational.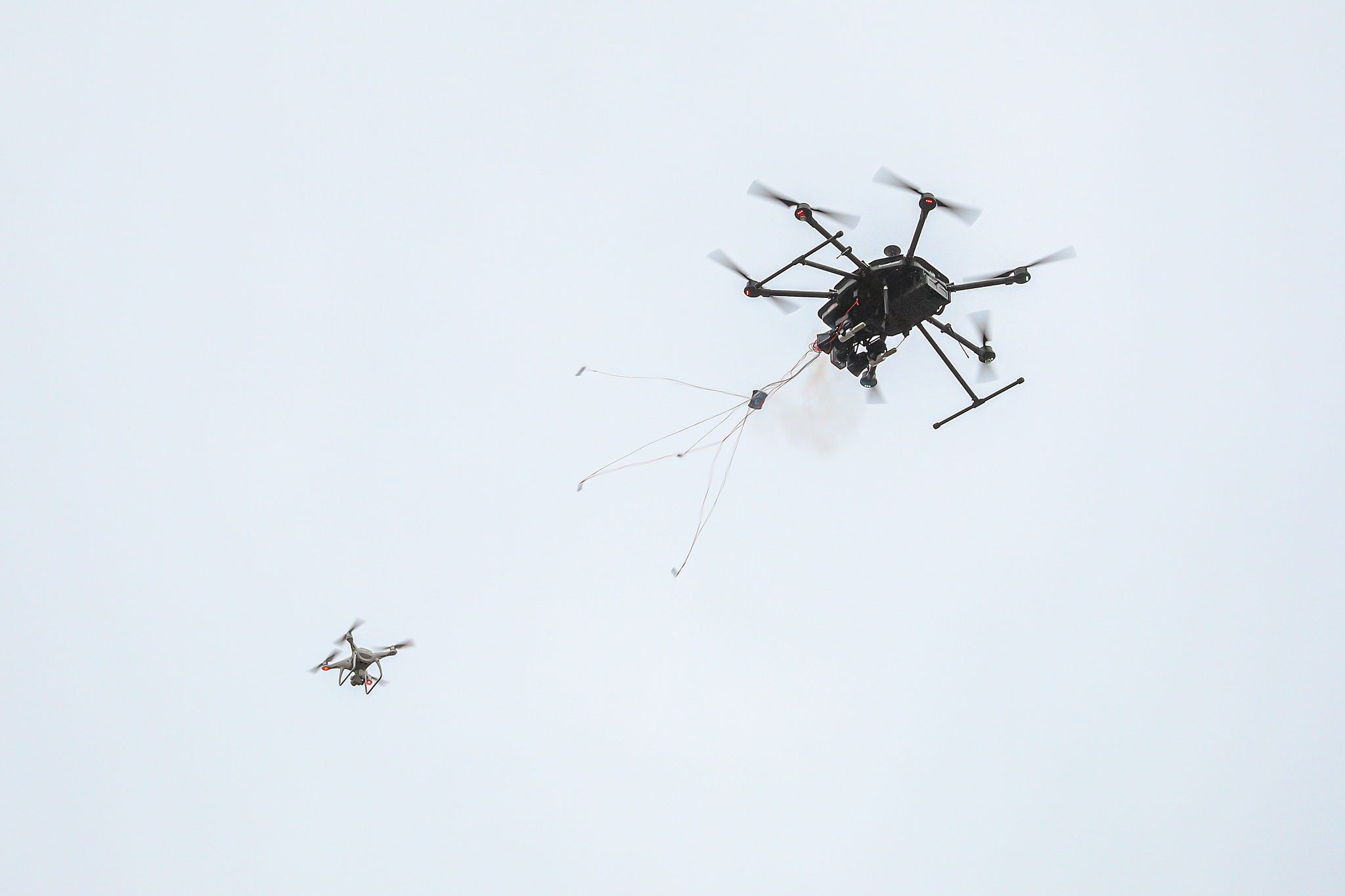 Interpol, the Norwegian police and various vendors have been meeting throughout the week. On Thursday, some journalists entered the cordoned off area of ​​the airport.
Outside, various radar systems and acoustic detectors have been installed. These can detect a drone several kilometers away.
How can you control a drone? Or just neutralize it by throwing a net on it? We have had this demonstrated by various defense system vendors.
More than 170 participants, the world's leading experts, have gathered at the Oslo airport this week. "A unique drone exercise," Anders Martinsen calls it. He is the CEO of the industrial organization UAS Norway. They are the technical organizer of the exercise.
The airport has been fully operational. However, it has been possible to test measures to detect drones and also stop them when necessary, explains Martinsen.
– Unique in a global context
At the same time that the drones have flown over the cordoned off area of ​​Gardermoen, there have been 2,000 aircraft movements (take off and landing) at the airport.
– Drone exercise is completely unique in a global context.
That's what airport manager Stine Ramstad Westby says NRK.
Both Norwegian and foreign suppliers have appeared before the Norwegian police and the Armed Forces. Some examples are the Danish Weibel with its radars and the Norwegian Squarehead with acoustic sensors.
He took control
An Israeli company showed a car-mounted system that takes control of the drone pilot and drives him to safety. More visually, the drone was looking for one of the small police drones and shot it down with a net. This drone is operated by Fortem Technologies.
The threat of drones in Gardermoen is real. At least in the sense that there are still illegal flights within the five-kilometer no-go zone.
For four weeks this summer, the police monitored the exclusion zone. 34 different drones were discovered, some of them very close to the runways.
Police Superintendent Jan Otto Johansen is the director of the anti-drone measures project in the police.
– Drones are like the Internet. It has come to stay. It is absolutely crucial that we practice and test in such an environment, at a live airport, Johansen tells NRK.
1 of 3Photo: Hans O. Torgersen
Note: The technical organizer of the exercise discussed in this article is the industrial organization UAS Norway. Aftenposten is a drone operator and member of the organization.

www.aftenposten.no