Stephanie Grisham tells in a new book what really happened when Donald Trump met Vladimir Putin.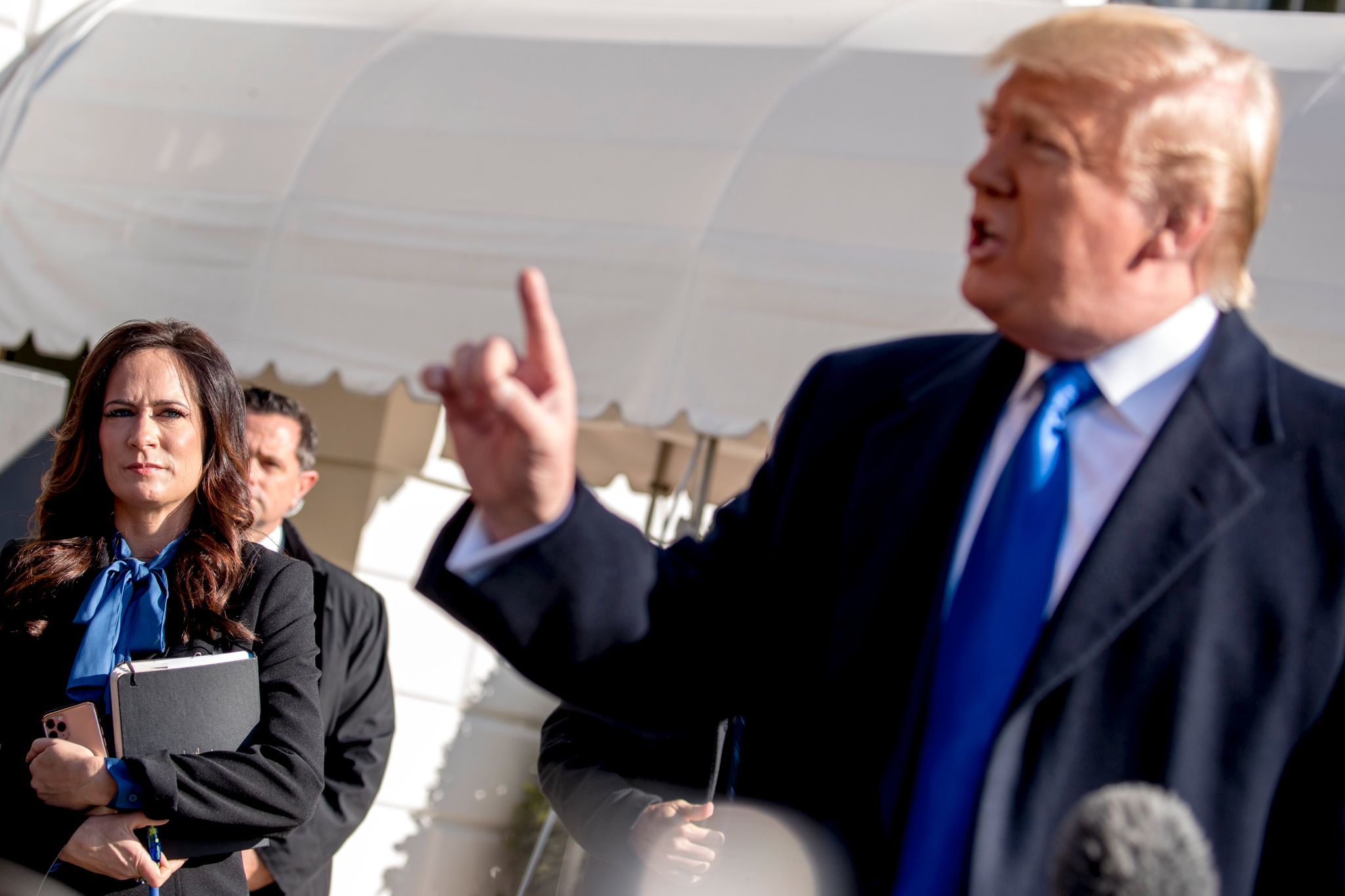 In her nine months as a spokesperson for the President of the United States, Stephanie Grisham held no press conferences. Now publish a book. She has called him: I am answering your questions now.
In the book, he tells about his two bosses: Donald and Melania Trump. Grisham also worked closely with the first lady for many years.
Unlike other Trump leaders who have written revealing books behind the scenes, she had key roles for most of the period. She resigned on January 6, 2020, the day Congress was stormed.
Grisham describes what he experienced as a culture of lies.
– Effortless dishonesty permeated the White House as if it were in the air system, he writes.
Trump: – Angry and bitter woman
Donald Trump has already commented on the book.
– Stephanie didn't have what it took. It was obvious from the start. She got very angry and bitter after a breakup, says Trump through one spokesman.
He says that less and less responsibility was entrusted to him or "thought about it." Now, he says, "the left-wing editors pay him to say ugly and wrong things."
Melania Trump says Grisham did a poor job in the White House and is now trying to make money and restore his reputation with betrayals and falsehoods.
The content of the book has been leaked through various outlets, including The Washington Post. Here are some of the highlights:
He played hard with Putin
In 2019, Trump met with Russian President Vladimir Putin. According to the book, Trump leaned against Putin before a press conference, saying:
"Okay, I'm going to act a little tougher on you for a few minutes. It's just for the cameras. Once they're gone, we'll talk. You understand."
For the subsequent meeting, Putin is said to have brought an unusually beautiful interpreter with him and also coughed and listened a lot. This was interpreted in the American field as an attempt to distract Trump, known for women's stories and bacterial anxiety.
The controversial jacket
In 2018, Melania Trump traveled to the Mexican border. It attracted a lot of attention. She must have been upset about the conditions of the children in the migrant camps there. He was wearing a cheap Zara jacket with the text: "I really don't care. Do you?"
According to Grisham, the first lady did this under the radar. Grisham, therefore, could not help himself. When the media storm broke, the message from Grisham and the first lady was that "it was just a jacket."
According to the book, Melania Trump was summoned to the Oval Office when she returned from Texas. "What the hell are you thinking you're doing?" the president must have roared. This must have been the only time he spoke like this to his wife in front of the staff.
Then President Trump hatched a message that the jacket was a criticism of "fake media."
Secret visit to the hospital
The president once went to Walter Reed Hospital in secret. Grisham suggests that he went there for a colonoscopy, an exam of the colon.
The reason for the secrecy was, according to Grisham, his ego. Trump didn't want a joke on television about his butt. It is also said that he turned down the offer of full anesthesia because he did not want to hand over power to Vice President Mike Pence, not even for a moment.
The storm over Daniels
The Stormy Daniels case is said to have created a bad mood: A lawyer for Trump had paid the actor in sexually explicit films not to say anything about alleged affairs with Trump. The first lady should not have believed the husband's denials. It is said that she subsequently tried to humiliate him.
Grisham says he had to handpick a particularly handsome soldier who could go arm in arm with the first lady to a larger event. Grisham also wrote a Twitter message for Melania Trump about the need for privacy and simply "being a mother, wife and first lady." Then Grisham got a clear message: the word "wife" disappeared.
Inappropriate comments
Grisham talks about several cases in which Trump had inappropriate comments and behavior. She claims that he kept asking about a young woman on staff. He once said that she should be picked up from her cabin on the presidential plane so she can "look" at her buttocks.
It is also said that Trump asked Grisham's girlfriend, he was also on staff, if she was in bed. She describes a story as particularly embarrassing. Stormy Daniels had described his manhood in unflattering terms in an interview. Trump then called Grisham from the presidential plane.
Here's how he describes the conversation in the book:
"Everything is fine," he said. What the hell should I answer that? I made it easy and answered "OK" while praying that the line would be broken. – Okay, he repeated. "Uh, okay sir," I replied.



www.aftenposten.no