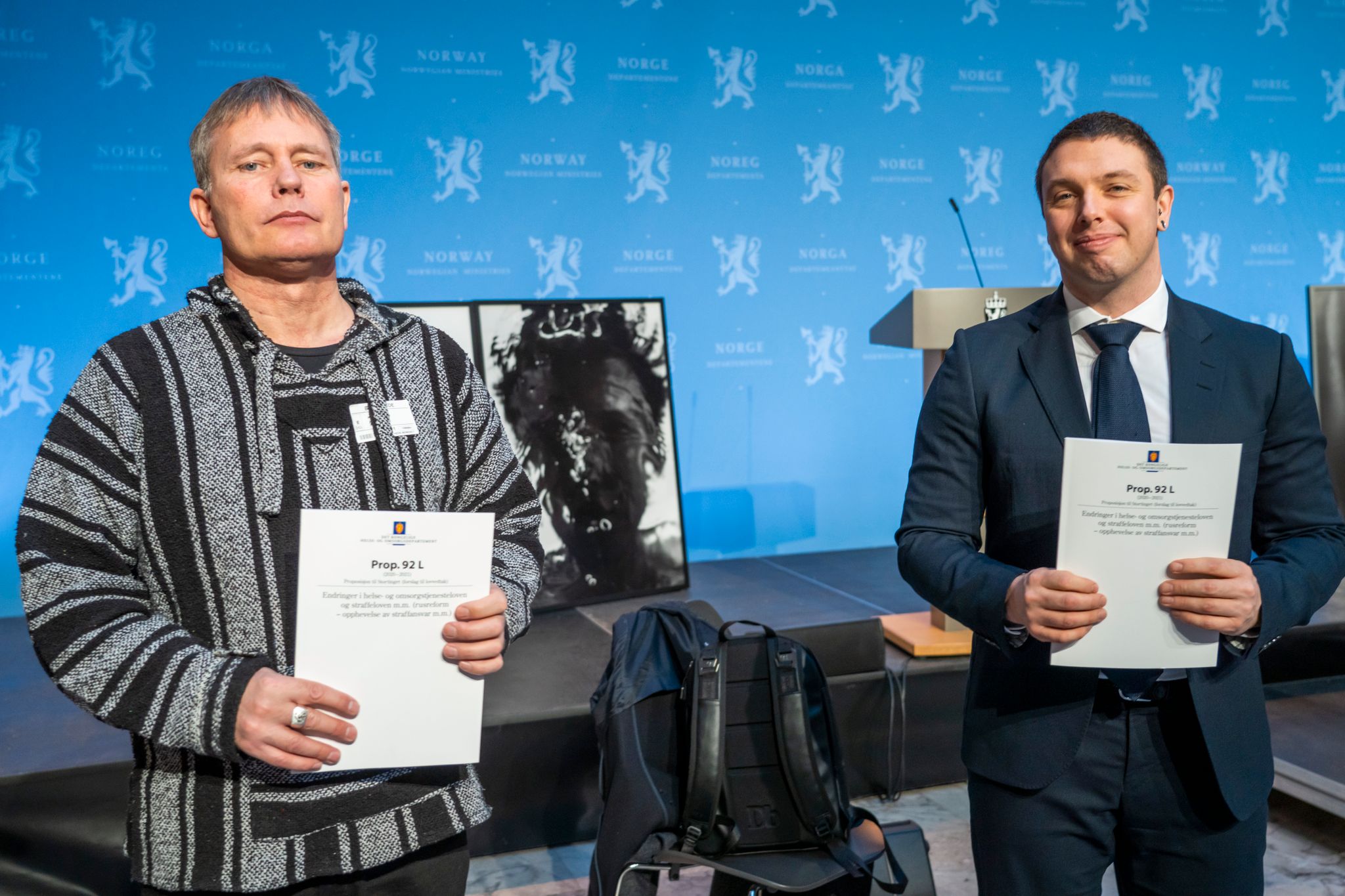 Middle-aged and ethnic Norwegian men with a prior history of severe abuse are believed by many to have played too much of a role.
Chronicle
This is a chronicle. Opinions in the text are the responsibility of the writer.
This spring's debate on the government's drug reform culminated in the national meeting of the Labor Party. Finally, he rejected the government's proposal to decriminalize the use of illegal drugs. Later, most in the Storting smoked. The Center Party and the Progress Party also oppose the proposal.
On the other hand, the courts are about to reduce penalty limits for milder drug offenses, based on the premise that "the legislator's views have changed." Experienced lawyer Halvard Helle says "the courts are now cleaning up the mess for the politicians."
Democratization of experience
Although drug reform did not win a majority, there is little doubt that drug policy will change. Why did it enter our political agenda?
As part of the big INVESTMENT PROMISES at the University of Oslo we studied this. The patterns begin to take shape. They are based on in-depth interviews with various actors in the field of drug policy.
The main finding is that a new type of expert was given a prominent place in the drug policy debate. Your most important competence is your own experiences with intoxication. They are linked to so-called user organizations. The oldest of them supported the government's decriminalization proposal.
The same has been seen in other areas of society, especially in health and medicine. Patient perspectives have become more important. It is all part of a larger political mobilization, in which one questions ideas about what "experience" is and who can call himself an "expert."
In the Norwegian debate, it was especially Health Minister Bent Høie (H) who opened up to users' perspectives. Arild Knutsen runs the Foreningen Human Narkotikapolitikk user organization. At a meeting of the UN Drug Commission in March 2020, he delivered a speech on decriminalization.
in a replica Bent Høie said the two had discussed the issue for twenty years, before concluding, "You were right, I was wrong." The hall responded with stormy applause.
Stigma and severe intoxication
But our study shows that it is demanding to establish a credible position as a user and expert. A crucial criterion is having had serious substance abuse problems. Much research shows that people with substance abuse problems tend to lessen their problems and normalize their use.
In our material we see the opposite trend. Many of the users emphasized a life history with devastating drug problems and associated stigma, especially based on the use of heroin and amphetamines. Some visible actors were criticized because they had not really had "serious enough" problems.
If the use was too far back in time, or, for example, it had "only" involved a large amount of alcohol in combination with the use of sedatives (so-called benzodiazepines), it was claimed not to be sustained. He did not qualify as "user expert".
Patient experience
Own experiences with strong intoxication, social marginalization and stigma appear to be crucial to achieve credibility and authority as an expert. But the experience must be formulated in such a way that it is useful to the health service.
One of the key users said: "We are simply patient organizations. That's why we get money. In this role, the pain or perceived stigma was not enough, although such experiences added weight to the arguments.
The most important thing was to be able to formulate something useful about the needs of the patient group, and what can be assumed to work, so that the treatment apparatus works better.
But at the same time, users gained a platform to influence drug policy. Everyone had emphasized that the current criminalization has a destructive effect on treatment and rehabilitation. The role of patient was opened to broader political engagement.
Biased representation
Everyone we spoke to described how users had brought new and important knowledge to the field. Not only do they function symbolically, they have taken on real meaning and are treated with respect. However, several pointed out problems, especially related to the lack of representativeness.
It was noted that there were very few women here. In addition, those who use cannabis "recreationally", without major problems, or users of psychedelic drugs (such as LSD), have remained on the sidelines of the political process.
Are they perceived as "gangsters" rather than "patients"?
Ethnic Norwegian and middle-aged men with a prior history of serious abuse have played too big a role, several said. What about young people of minority ethnic origin, who may be involved in selling cannabis on the streets of Oslo? Are they perceived as "gangsters" rather than "patients"?
Many of them obviously have substance abuse problems. Are they kept out of the political process because they have a style and language that can arouse resentment? Several of the interviewees thought so.
Experts with more experience?
There is no doubt that the new experts have helped put drug policy on the political agenda. But the role of credible expert seems to pass through a narrative where severe intoxication, crime, perhaps prostitution, pain and stigma are emphasized.
Maybe too strong? Perhaps it can also be expensive for someone to expose such traumatic experiences?
Furthermore, one faces a democratic challenge: the government's proposal failed because a majority in the Storting did not want to decriminalize anyone other than "big consumers."
Critics were particularly concerned about the young. Perhaps one should make visible how criminal justice-based drug policy has had consequences for much broader user groups, even the very young?
Is it true, as stated, that a meeting with the police at an early age will have a preventive effect? Much research points in a different direction. Perhaps more representative "expert users" are a necessary step for a new reform to obtain a majority in the Storting?
---

www.aftenposten.no