The management of the Norwegian Ski Association has rejected a recent compromise proposal in the conflict with Clas Brede Bråthen (52). If the leader of the jump does not accept the "counter offer" of the association, he already risks a case of dismissal.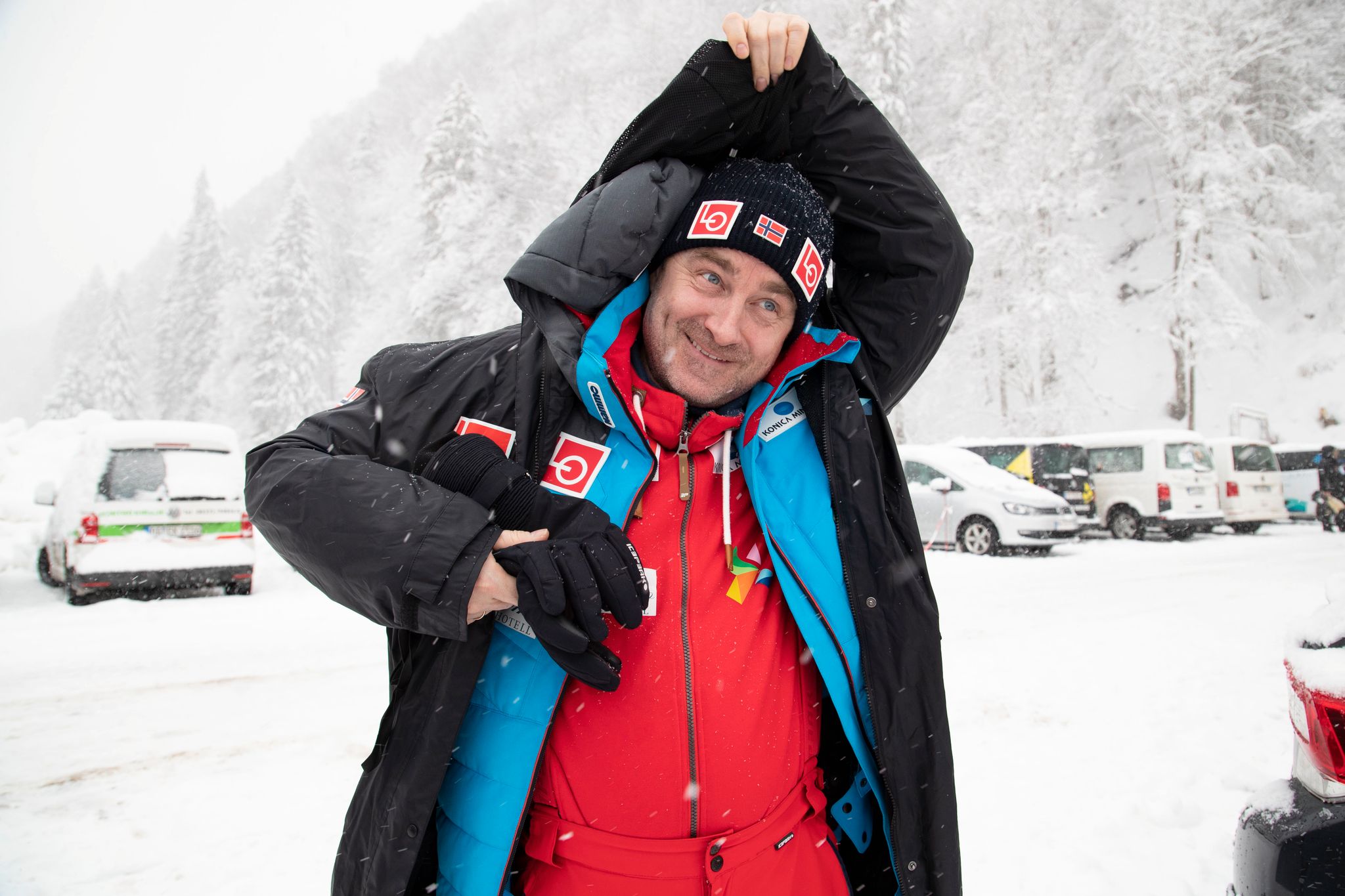 Aftenposten collaborates with VG-sporten. Therefore, as a reader of Aftenposten, you also get articles and services created by VG.
This is confirmed by the lawyer of the Ski Association, Nina G. Sandnes, to VG.
Faced with this, Clas Brede Bråthen's lawyer, Marit Håvemoen, responds:
– It is a bit difficult to enter into open and constructive negotiations with NSF if they give notice to start a dismissal process against Bråthen. As the situation is now, it is difficult to envision a negotiated solution, he says.
– Does NSF explain what a termination case will be based on?
– No, we do not know what they will build a possible dismissal case on, and we are very surprised that this happens now. As far as we know, there is nothing new in the case to indicate that there is now a basis for the dismissal.
– What have you responded to the NSF inquiry?
– We have reported, among other things, that we are surprised that NSF disagrees with the jump committee's decision. If they are considering initiating a dismissal process, we perceive it almost as a threat, says Håvemoen.
Som VG could reveal on monday, the jumping committee of the Norwegian Ski Association has endorsed a proposed solution to the heated conflict between the association's leadership and sports director Clas Brede Bråthen. The solution would have meant that Bråthen lost a number of administrative tasks, but remained in position, as demanded by athletes, coaches and sponsors.
A prerequisite
Nina G. Sandnes, a lawyer for the Norwegian Ski Association, explains that an important premise was missing before the ski board could approve the proposal.
– For a long time, the ski board accepted this solution, except for one important point: that an employee can decide who will be his boss. The decision on who the Bråthen leader will be allowed to participate in, but the final decision will be the employer, says Sandnes.
Sandnes, for his part, claims that Bråthen camp has rejected his latest negotiation proposal.
– On this basis, today we approached LO and asked if we should return to the negotiating table, and LO has said no. Therefore, they reject new negotiations because we have established the condition that Clas Brede cannot decide who will be their leader. It was important to make this clarification, so that once again we did not have to clarify all the other points, and then it breaks down again at this point. A point that is not common to have in an agreement between an employee and the employer. Clas Brede wants one of his subordinates to be his boss, says Sandnes.
From what VG understands, the management of the ski association has responded to Bråthen's lawyers with a "counter offer": in VG's experience, this means eliminating almost all administrative tasks and hiring a new person . jump to take control. If this counter offer is not accepted, it may end in rescission.
– In recent weeks, since we parted ways in the negotiations, we have thoroughly investigated what is the basis for the continuation of the case if we do not resolve it. As part of that, we have said that if we do not find a solution, we will initiate a process that may lead to the termination of the employment relationship. When we also received a subpoena this week, which challenges the temporary contract it has, it updates a specific follow-up in this way, he tells VG.
– Isn't it paradoxical that on the one hand you offer him a new job and on the other hand you say that the dismissal can become a reality?
– There are certain parts of the work that he does, that he does in a fantastic way and the community of jumpers and the outside world value him very much. The second part of your job is very challenging and you cannot continue in this way. With this model, we manage to cultivate what he wants to work with and what he is good at, but with this model you avoid the big challenges associated with the other part of his job. In the ideal world, one can easily imagine that when one has challenges at this level, it is better for the parties to separate the teams. If you want to be solution-oriented and listen to the signals given by the springboard, the sponsors and the outside world, you will find a solution where you can keep the best of Clas Brede, but leave the part of the work that creates extraordinary challenges to someone else. Sandnes says.
It relates to the summons
Bråthen Håvemoen's lawyer, for his part, believes that it is difficult to continue negotiations with the threat of dismissal looming over him.
– Why Røste and the Ski Board rejected the proposed solution that both Bråthen and the Jumping Committee supported, we do not know, Bråthen's lawyer continues.
She describes the latest development as "very unfortunate".
– What happens now now?
– A subpoena was filed, we became acquainted with her, and that the employment relationship with Bråthen continues as normal. If Bråthen is summoned to a discussion meeting, of course he will appear at that meeting, Bråthen's lawyer tells VG.
General Secretary Ingvild Bretten Berg and Ski President Erik Røste believe that Clas Brede Bråthen has unacceptable behavior that is not compatible with Norwegian working life. Therefore, they will not extend his contract as sports director. when it expires in April 2022.
Then Bråthen has had the job for 17 years on limited-time contracts. The 52-year-old has responded by suing the ski association because he believes he has the right to a permanent job.

www.aftenposten.no