The Bø brothers love to compete. Especially against each other.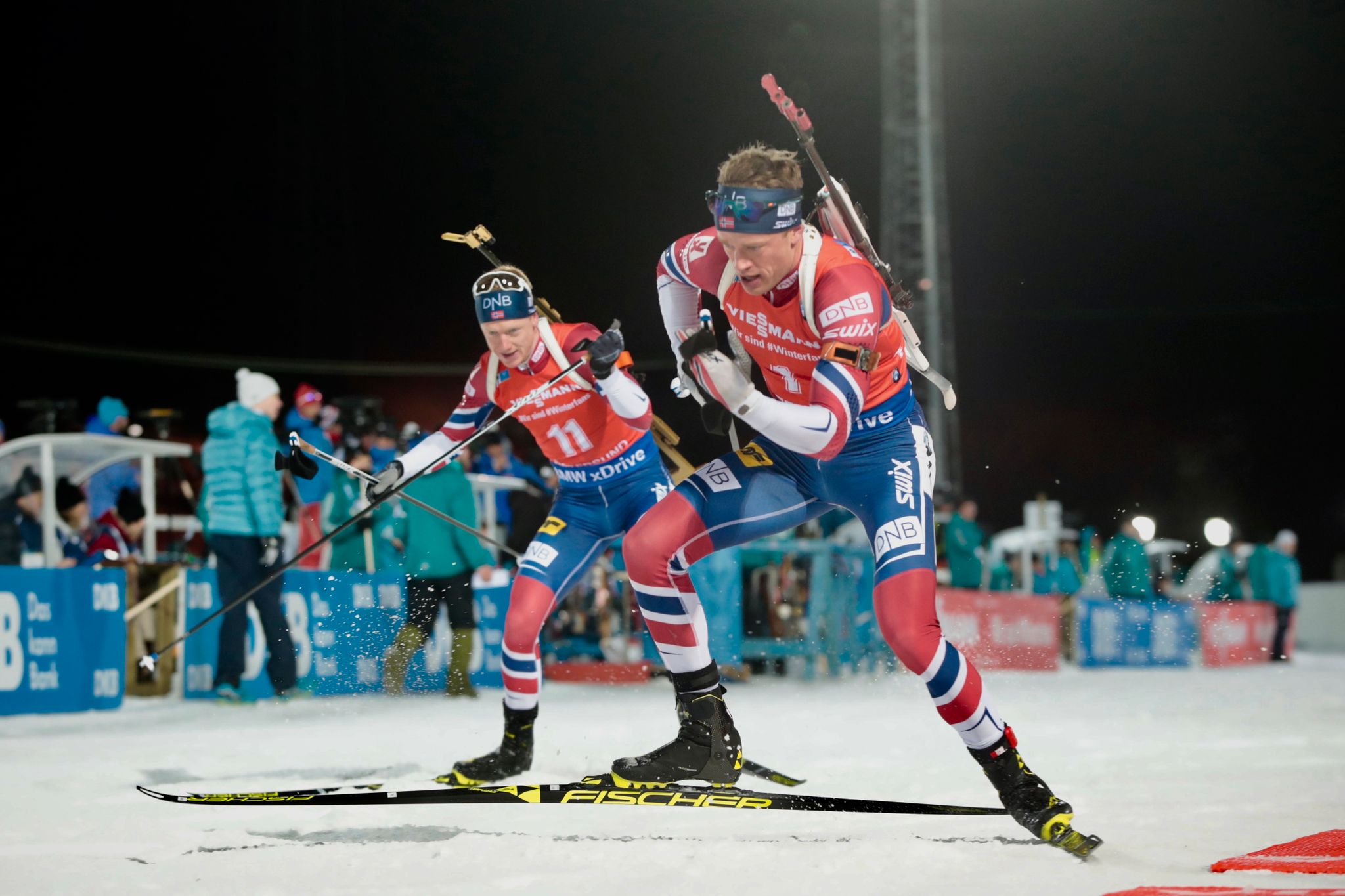 Tarjei Bø and Johannes Thingnes Bø are two of the biggest biathlon stars in the world. The brothers have accumulated Olympic gold, World Cup gold and a whole series of World Cup victories over the years.
They have always competed with each other. The need to win has been great since childhood.
Although both have been awarded gold medals at the Olympics, Tarjei lacks the individual. The little brother got it before him.
– Johannes has done it before, so now I think it should be my turn, says older brother Bø.
They sit between stacks of books that each one signs. This fall they will publish the book The Brotherhood. It's about life as siblings, best friends, and rivals. At the same time, they will train for other Olympics. This time at 1800 meters above sea level, in Beijing.
– Beijing will be a rat race
Little brother Bø took individual Olympic gold in Pyeongchang in 2018. Luck was naturally excellent for both of them. But it was still a strange feeling for the older brother, who has yet to experience being alone on top of the Olympic podium after a singles race.
– The gold itself was a bit special, as we both had a chance to take it. Then I failed and he did. It was obviously painful at the time, Tarjei says.
He hopes to pull out the longest straw in Beijing.
– Maybe we will take two golds each, jokes the little brother.
Not many of the biathletes during the 2022 Beijing Olympics have managed to win Olympic gold from before. When the opening shot goes off, it will be a rat race, they think.
– There are probably only three men at the start who have an Olympic gold. That's why so many in my situation are hungry for it, says Tarjei.
– Don't feel like you are five times better
There have been many victories for the brothers. In total, they have 23 World Cup golds. But in the World Cup, the little brother has drifted away a bit. He has 52 victories in the World Cup. The older brother is 12.
When Aftenposten mentions the statistics to them, they pull the smiley tape.
– It's a hug! Johannes is better, but I don't think he's five times better, older brother Bø throws himself.
Since little brother joined the elite national team in 2014, the two have spent seven World Cup seasons together. Competition is great, but you don't have to have a lot of love in your body to see that they are proud of each other when things are going well for each other.
– I have received more than I could deserve and Tarjei has received less. Then suddenly you have the gap in the statistics, says the youngest.
– We like to beat each other
The dynamic between siblings and rivals is mostly just good. Tarjei says that they like to hit each other, but in comparison they cheer up as much as the other.
– We are rivals outside the sports field, but we are probably more companions when we compete together, adds the youngest.
Why it is the two in a group of brothers of five who have become the best athletes, does not have a good explanation. But they believe that the feeling of winning must have a lot to do with it.
– We may have been born with a slightly more competitive instinct. I think we have a good feeling of winning things, which has led us to need to fill in more, says Johannes.
– Exercising is not so much the athletes they love, including us. The draw is against competitions. Then the battery will fill up for the next duel, adds older brother Bø.
Therefore, the plan for the Olympic Games is clear. They want to build on the many successes they already have. Hopefully the bag of gold will be a bit heavier for both of them after the finish line in Beijing in 2022.
– Tarjei is hungry enough for gold, I can sign that, says the little brother.
PS: The Biathlon World Cup starts in Östersund on the last weekend of November.

www.aftenposten.no