Cheap German and Dutch wind power contributed to the drop in electricity prices on Friday, despite the launch of the power cable to the UK. – The UK cable startup was quite moderate in terms of price, says the analyst.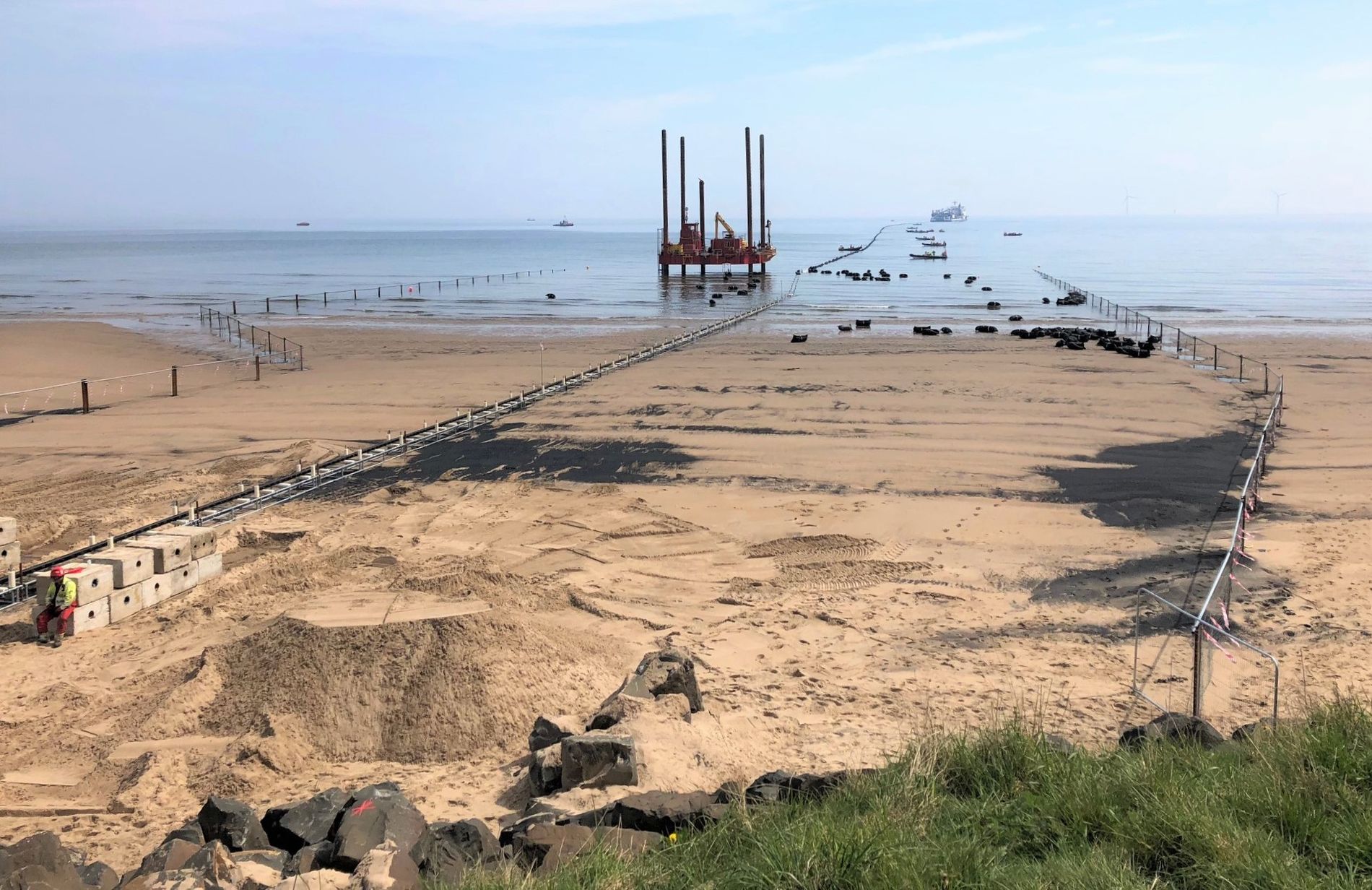 Trial operation on the North Sea Link power cable between Norway and the United Kingdom, which has cost between NOK 15 and 20 billion, will begin on Friday.
However, the price of electricity continues to fall, to 82 øre per kilowatt hour on Friday, from 95 øre the day before. This is the lowest electricity price since August 25, and significantly below the peak level of NOK 1.23 per kilowatt hour in mid-September.
Analysts had previously feared that the new connection to the UK could lead to a sharp rise in energy prices. The price of electricity in the UK is NOK 1.93 per kilowatt hour on Friday, more than double the Norwegian price.
– The UK cable start was quite moderate in terms of price, says energy analyst Sigbjørn Seland at Storm Geo to E24.
– What happens during the winter is still open. There may still be very high prices in southern Norway, but now there will be a few weeks with a lot of precipitation, says Seland.
He says that rainfall has changed a lot in the landscape in recent weeks. Around 26-27 terawatt hours (TWh) of precipitation energy is expected in the Nordic countries in weeks 38, 39 and 40, which is 10 TWh more than normal during this period.
– That was not the expectation a few weeks ago, says Seland.
also read
The energy crisis may have been averted: a sharp drop in prices is expected
Less likely with shock prices
In addition, the first day came with a proper auction of the Norwegian-British cable on a day with a lot of wind power, high inputs and low prices in the Netherlands and Germany, which means that Norway will be able to import electricity for several hours.
– There are many factors that influence this, and it is a bit coincidental, says Seland.
– What do you think about the prices in the future?
– The probability of shock prices has decreased. But there is still a lot of room for maneuver for future prices, especially in southern Norway. A dry fall and cold winter can still drive extreme prices, Seland says.
This fall, electricity prices have been at unusually high levels after a dry year with little replenishment of water tanks, and after high prices for coal, gas and CO2 quotas have led to skyrocketing prices in neighboring countries.
also read
Record electricity prices in Great Britain before Norwegian cable launch: – Prices will rise
– Perfect storm
On Thursday, Statnett CEO Hilde Tonne unveiled a network development plan announcing investments of NOK 60-100 billion by 2030 to facilitate green change.
The foreign cables that Statnett owns and operates in conjunction with foreign partners are part of this change. Tonne is pleased that North Sea Link cable to the UK did not immediately increase prices.
– This is complex and it is a perfect storm that has skyrocketed energy prices. When we open a wire in a power system that is so integrated, it is difficult to predict prices. When the price goes down now, it's great, Tonne tells E24.
He notes that there has been a very special situation this fall, with high coal and gas prices, little wind on the continent and little water in Norway's reservoirs. In addition, the price of the CO₂ share has more than doubled due to the changing energy mix, following decisions made by Europe and Norway.
– It is difficult in the energy landscape that we see now to predict what happens in a single day with a single cable, says Tonne.
Expect lower prices in the long run
– Are you a little relieved that the price has not risen to 1.50 kroner?
– I think I had managed to live with both of them that day. The important thing is what this means over time. As we consider it, society has decided to go from fossils to renewables. It will cost in the form of an increase in the price of CO, but in 10 to 15 years this will pass, says Tonne.
– When there is a renewable society and the system adapts to climate-based energy sources, the price of CO₂ will be very low because there is not as much fossil fuel in the system. It will be a bit longer, but we expect prices to be lower ten years from now than we see now. The prices we have now are not a lasting situation, he says.
It takes time to rebuild the energy system in Europe. Statnett's analysis shows that electricity prices could rise for a few years compared to the level Norwegian consumers are used to, and then fall again.
– At the same time, prices may fluctuate more because it is a climate dependent system. It's important to trade across national borders to balance this, says Tonne.
– Once you have made the necessary investment to go from fossils to renewables, the price of CO₂ will slow down and you will see prices that are habitable. And Norway will be in a good position with its hydroelectric system, he says.
– very gratifying
Statnett Executive Vice President Gunnar Løvås is also pleased with the drop in electricity prices in Norway on Friday.
– Given the situation at the moment, it is very gratifying to see that this has such an effect and that the market may have been positively surprised, he says.
Despite the cable, there is a big difference between British and Norwegian prices. The price in the UK is NOK 1.92 per kilowatt hour on Friday, while the price in southern Norway is 82 øre, according to the Nord Pool energy exchange.
– It is not a question of prices being transmitted from one market to another directly. It's about the volumes of electricity that we carry from one market to another and it goes into price formation, says Løvås.
– The fact that there are much higher prices in the UK affects the amount of large volumes that are shipped there, but it does not directly affect prices, he says.
– Long periods where energy is almost free
Løvås believes that Norway will gradually become less dependent on variations in precipitation and much more dependent on whether it is windy in Europe or not.
– When it blows a lot, we will import cheap wind energy, and when it does not blow, we will sell hydroelectric energy well paid, he says.
– Then we obtain variations both throughout the day and in periods with little and a lot of wind. But in general, we will have access to a lot of cheap imports. Prices in these markets have been zero prices and largely negative prices, and we believe this will continue, says Løvås.
– The British are building 40 gigawatt offshore wind power, and the Danes are planning a 10 gigawatt offshore wind power island. Will there be a lot of power in the long run?
– We hope that there will be long periods where electricity is almost free in markets where a lot of wind energy is developed, where we can import very cheap energy that we can use ourselves or that allows us to save water in reservoirs, he says. Løvås.

www.aftenposten.no