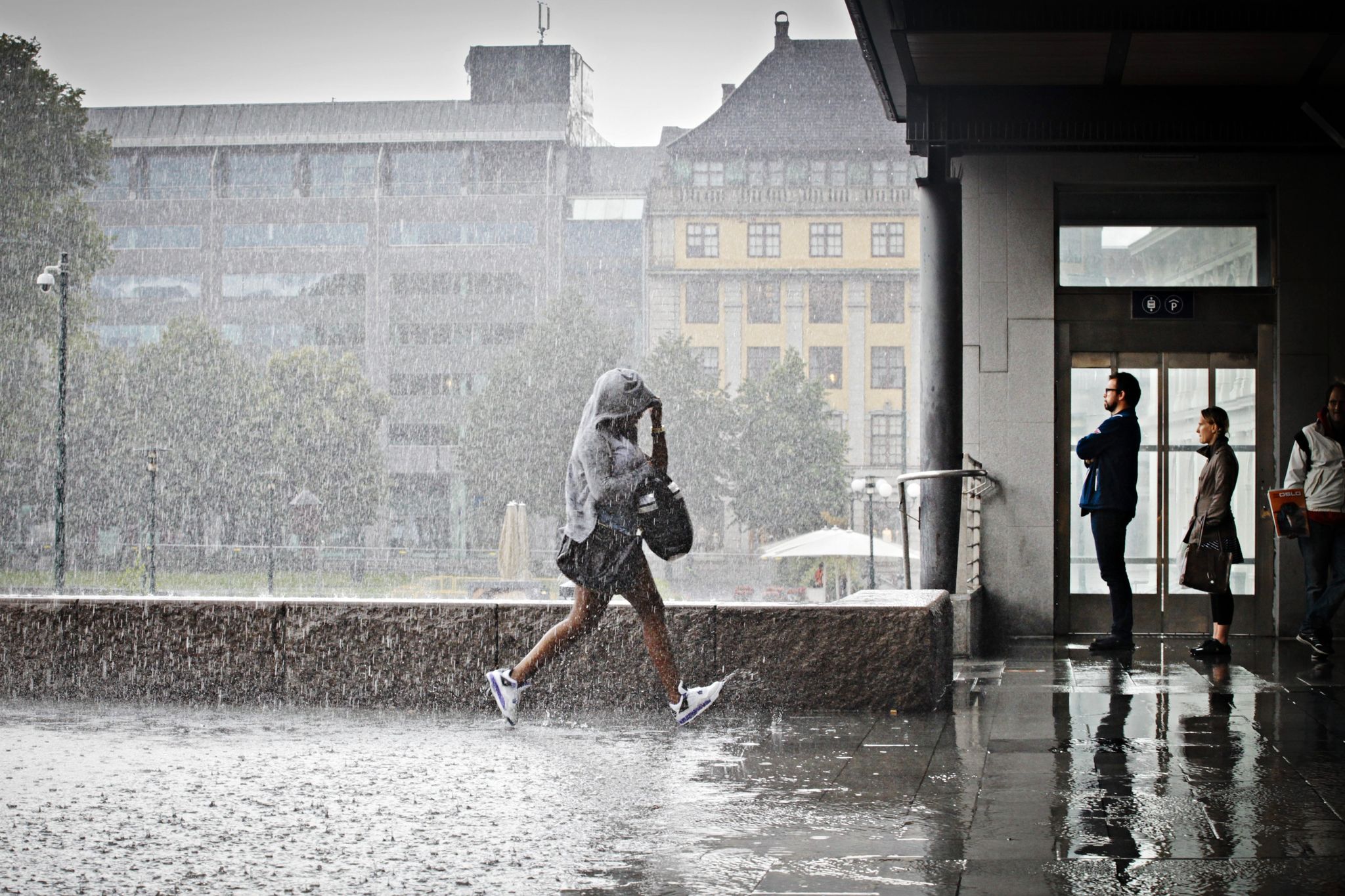 Heavy rains and gusts of wind, on the brink of the hurricane. Meteorologists warn of flying trampolines. Insurance companies are asking people to act.
Many started the fall break on Friday. Those who have already traveled to the mountains might consider staying indoors for the weekend.
Danger warnings are almost in line at the start of the fall holidays, which started on Friday for Agder, Oslo, Viken and Troms and Finnmark.
Find the umbrella
Especially Sunday can be a rainy day.
From night to Sunday and until Sunday night, Oslo, Agder, Telemark, Buskerud, Vestfold, Akershus and Oppland are at risk of receiving large amounts of rainfall. Locally, there may be between 50 and 80 millimeters of precipitation.
These large amounts of rainfall occur statistically only once every five years, according to the Meteorological Institute.
On Twitter, meteorologists encourage people who go to the mountains to drive on Saturday and be indoors on Sunday.
As early as Friday night, the Eastern Police District was able to report difficult driving conditions due to weather. Police urge people to drive carefully.
Strong storm, people ask for safe trampolines
Not only is a lot of rainfall expected on Sunday. A yellow level, danger level 2, has also been issued for gusts from Rogaland in the south to Nordland in the north. Several popular mountain areas are included.
Meteorologists remind people to secure loose items:
– Trampolines are particularly vulnerable, they write on Twitter.
This means that there is a constant small storm, with strong gusts of wind.
But in Rogaland and Trøndelag, Sunday's gusts of wind can turn into a severe storm, on the brink of a hurricane. While in Nordland, Møre og Romsdal and Vestland wind gusts of 27–30 m / s are expected.
Danger of floods and landslides
There is not only the danger of strong winds and a lot of precipitation. Saturday is the yellow flood level for Oslo and parts of Viken, according to the Norwegian Directorate of Water Resources and Energy (NVE).
While a flood hazard yellow level was issued on Sunday for parts of southern and eastern Norway.
A yellow warning was also issued for the risk of landslides and landslides in parts of eastern Norway on Sunday.
Ask people to act
– We see that when there is the right storm, there are several types of injuries that occur at the same time. When it will rain and blow hard this weekend in many places, it is advisable to keep a close eye, writes communications manager Sigmund Clementz at If in a press release.
The month of October has highly variable figures in insurance statistics. Over the past five years, it has been particularly bad in October 2017. At that time, a total of 454 storm-related natural damage and 1,625 flood damage were reported. In the past five years, a total of 2,304 flood damages were reported in October and 1,228 natural storm-related damages.
Clementz encourages moving vehicles stored in places where a lot of water accumulates. Also, you have to be careful on the roads.
– Driving through something that you think is a small puddle is a risky sport. A large amount of rainwater often collects in sewers in underpasses under roads and railways. Don't risk it, there shouldn't be a lot of water in the car before there is major damage.

www.aftenposten.no