ULLAVAAL (VG) Norway will probably have to do without Erling Braut Haaland (20) in the next fateful matches against Turkey and Montenegro. The national team doctor Ola Sand crosses his fingers.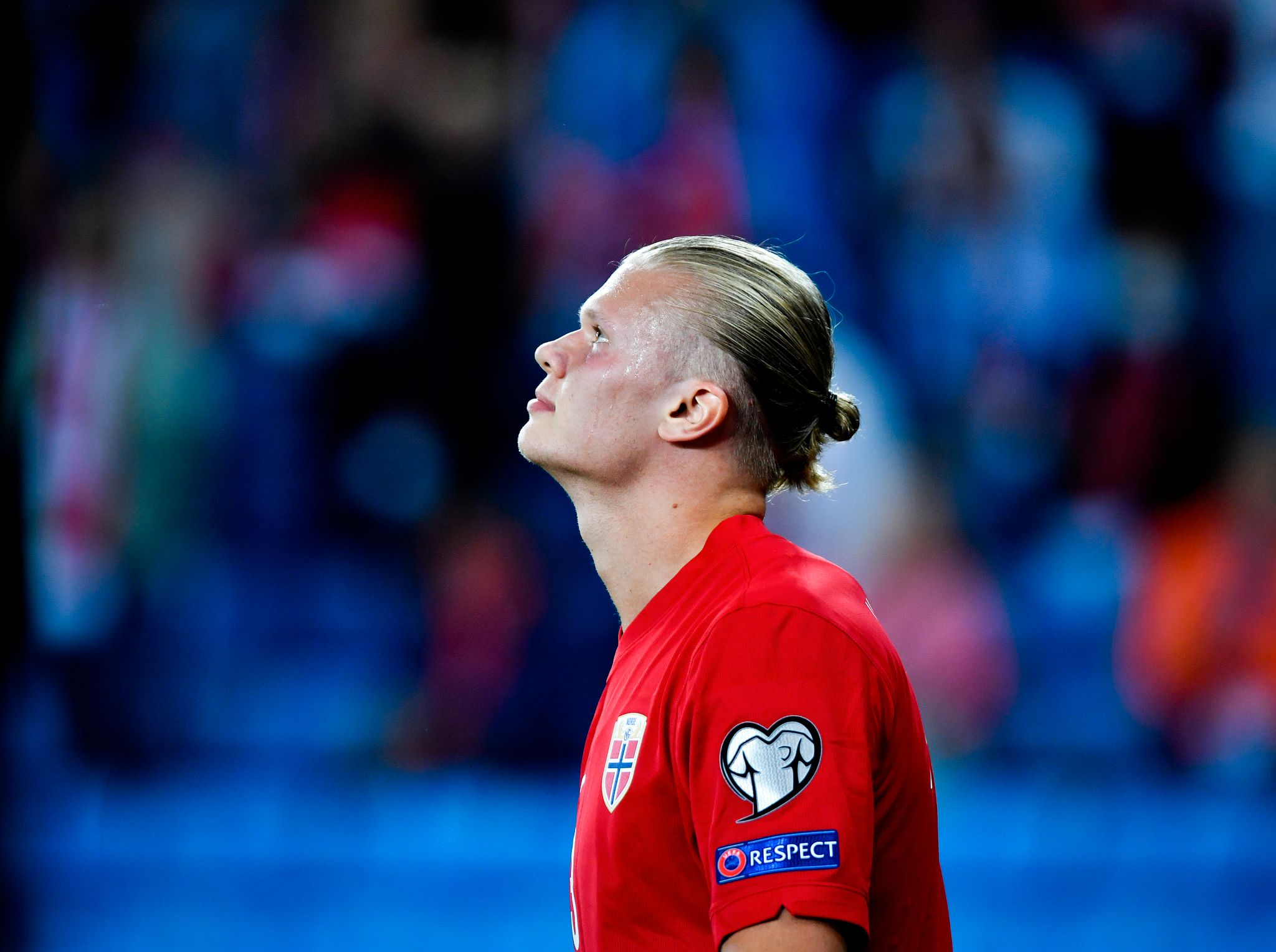 Aftenposten collaborates with VG-sporten. Therefore, as a reader of Aftenposten, you also get articles and services created by VG.
Erling Braut Haaland will not play in this weekend's game with Borussia Dortmund. This was confirmed by the club's coach, Marco Rose, at a press conference on Friday.
It also likely means that Haaland will not play in the next World Cup qualifying matches against Turkey (October 8) and Montenegro (October 11).
The forward is suffering from a thigh muscle injury and has been in the last two games for Dortmund.
– Dear Dortmund fans. I can't play tomorrow. I am injured but will be back soon. Heia Dortmund, writes Haaland himself Twitter.
– The pain became too great for Erling. He stays with us and does not travel with the Norwegian national team, says Rose.
also read
Confirmed: André Hansen must face international matches
The team doctor, Ola Sand, says, however, that it is not entirely certain that the forward will miss the games.
– We still have a little hope. Until the matches are played, please text VG.
– We were hoping for better news about Erling, but keep it open for now, national team manager Ståle Solbakken tells fotball.no.
However, Kjetil Rekdal does not believe that there is a possibility that Erling Braut Haaland will join the national team in important matches against Turkey and Montenegro.
also read
Solbakken's Turkey Plan: – Must Cultivate Insanity
– Norway just have to forget about Haaland now and work with those who are injury free. This comes at the worst possible time, but that's football. Not only can you win on sunny days, you also have to win when it gets tough. Norway must mobilize everything it has now. We still have a good team. We have Joshua King who plays in the Premier League, and others who play at a high level who may now have a chance to show themselves, he tells VG.
– It is clear that we will weaken when one of the best players in the world is missing, but we must also not forget that Turkey is also weakened. There are two teams that will lack quality, Rekdal says, noting that there is a strong group of players missing for Norway: goalkeeper Andre Hansen, midfielder Sander Berge and forwards Haaland and Alexander Sørloth.
Haaland was in great shape for Norway during the previous national team meeting, where he scored five goals.
– I'm really sorry about that. He is a player we desperately need, especially in Turkey, NFF general secretary Pål Bjerketvedt tells VG that Haaland may lose matches.
In addition to Haaland, national team manager Ståle Solbakken led Joshua King and Veton Berisha to first place. Kristian Thorsvedt is also an alternative that can be used in front of the field. Solbakken will likely bring a replacement for Haaland as well should it be needed.
– We have a coach who is completely calm about it. You probably feel it too, but you are thinking about how to best solve this. After half a year, you have good control over who you can pick, says Bjerketvedt.



www.aftenposten.no