Ayesha Akram (19 years old)

Medical student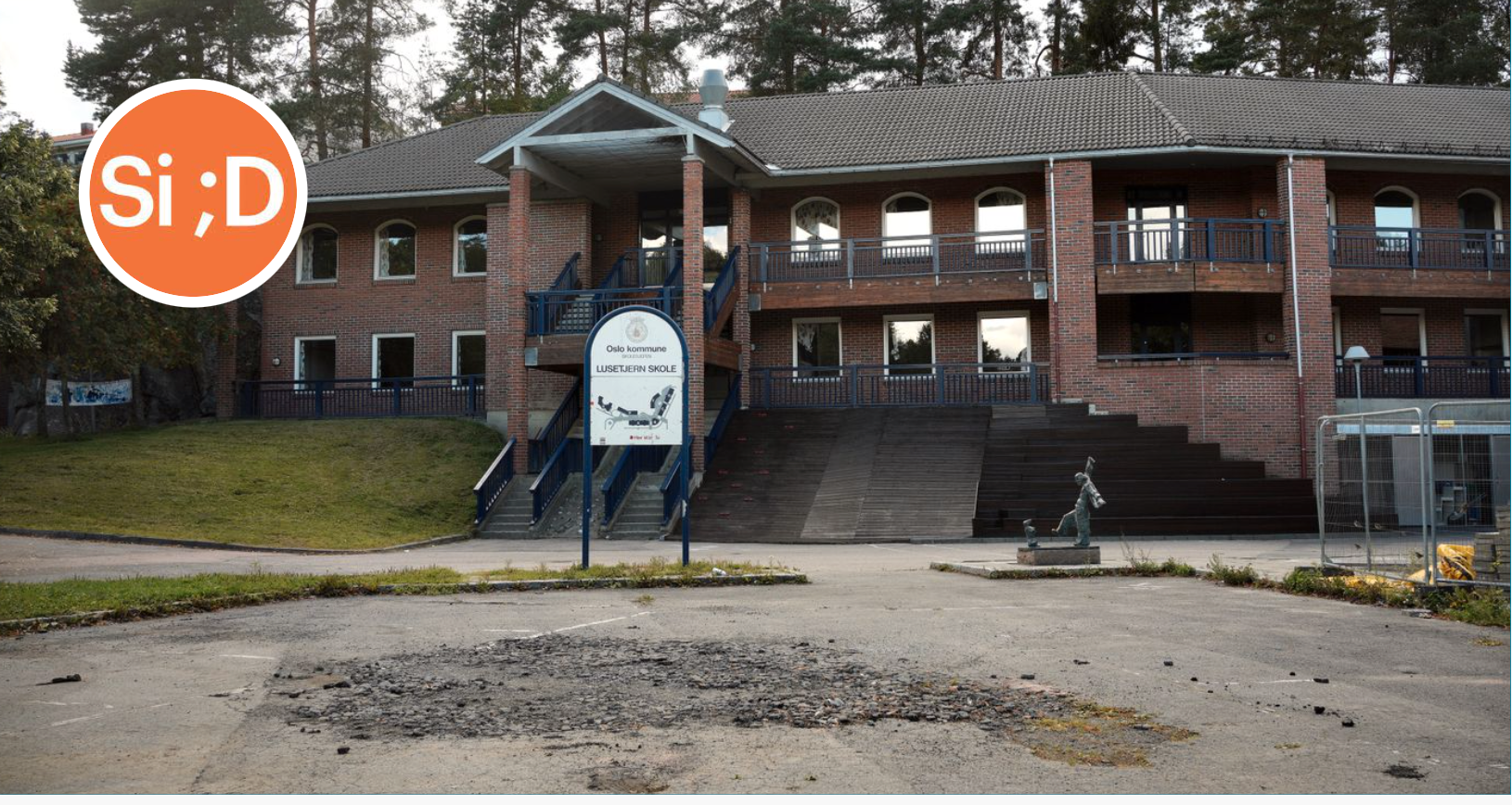 There is another solution that is much more important.
Say; D post
This is a post by Si; D. Opinions in the text are the responsibility of the writer. Publications can be submitted here.
Various negative environments try to recruit students as early as 5. – 7. steps at my old school, Lusetjern, according to FAU.
It appeared on Aftenposten earlier this week.
FAU has now written a citizen proposal, with almost 400 signatures, which has been sent to the Oslo city hall. Among other things, they propose more money for leisure activities and more money for schools with students most at risk of being left out.
They also request that the municipality take the initiative towards the police so that its early intervention programs are adapted to children of intermediate level.
I absolutely agree with these proposals, apart from the latter. Is police intervention really necessary already in the intermediate stage? Or maybe it is a little more necessary with more good teachers?
Suspicion
Since I graduated from Holmlia ungdomsskole, one of my heart's wishes has been to prevent children and young people from ending up in negative environments. But I doubt the help of the police is necessary at such a young age.
This can make students feel more suspicious than they already are.
This can make students feel more suspicious than they already are and make them feel even more like the "villain" of the class. In my opinion, there is another solution to this that is much more important, namely more good teachers!
Having been a student for 13 years, I know very well the difference a good teacher can make.
Great potential
Now that both the school and FAU are on the case, they have enormous potential to be able to prevent students from fighting. But it requires the right solutions!
Now is the time to focus from the beginning on competent and dedicated teachers who see the student. A teacher who is not only good academically and cares about results, but also sees the needs of each individual student.
A teacher who sees the student behind all the frustration and anger. A teacher who is simply socially, pedagogically and culturally competent.
Therefore, it is important that the course have more teachers in order to handle students who are different.
It doesn't help to have a teacher who doesn't try to understand why a student is making noise in class, or why a student is rude to peers.
May be the key
Because in my opinion, it is actually the lack of a feeling of dominance, confirmation and inclusion that makes young people apply to such negative environments.
If teachers can make students take pride in their own efforts, students will feel dominated even if they cannot do all that their fellow students can do. This means that they have confidence in their teacher and can talk about their challenges so that they can work together with them.
One should focus on a school where teachers meet all students with an open mind. And not least a school that cooperates with the local community in prevention, without involving the police so early.
Because from observation and personal experience, it is indeed the case that more good and trustworthy teachers can be the key to a better everyday life and a good future for an incredible number of people.
---
13-21 years? Do you also want to write to Si; D? Send your post to [email protected] If you wish to remain anonymous, you must clearly state this in the email. Here you can read more about how to send us publications.

www.aftenposten.no