In recent years, sports leisure plans have emerged in and around Bergen. Here you get a full description.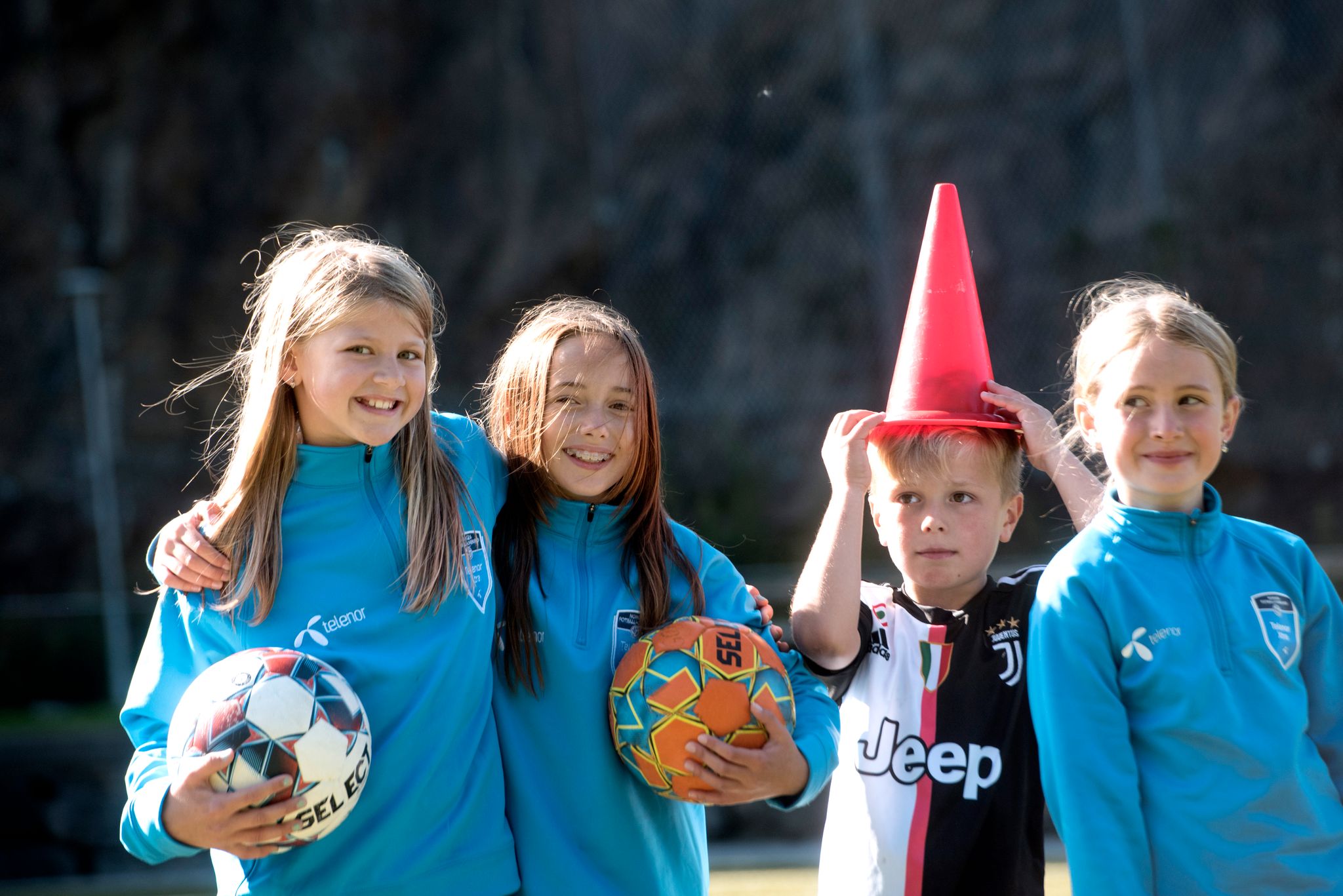 – It is much better to be here with my friends than alone at home. We are doing very well, says Tonje Weronika Nidzielko (10).
Together with her friend Oda Sylta Haugland (10), she has been in the Bønes Idrettslag sports leisure program for over a year. The girls say that they have made a lot of friends and have learned a lot of new things.
Previously, after-school care plans (SFO) were the only after-school offer for primary school children. This is not the case.
In the last ten years, more than 20 sports, football or handball leisure plans have been opened in and around Bergen.
No requirements
Basically anyone can start a sports leisure program. There are no content, competition, or price requirements.
Neither the Bergen Municipality, the Directorate of Education, the Norwegian Football Association nor the Norwegian Sports Confederation have a complete description of who or how many execute these offers.
BT has mapped the distribution in the municipalities of Bergen, Askøy, Øygarden and Bjørnafjorden.
The map below shows where the various offers are located. Click on the blue dots for more information about the sports leisure program:
In 2020 alone, four sports teams started leisure plans for children and several clubs say they plan to launch such an offer in a short time.
Kristian Schultz is an Activities Coordinator at the Sports Leisure Program in Bønes IL.
– We saw many 3rd and 4th graders drop out of SFO. At the same time, we noticed that some parents were increasingly frustrated as their children went home and sat in front of a screen. They wanted a sports leisure plan, says Schultz.
The sports team started with offers one day a week. Over the next several years, it took its toll, both with more days and with more children. In the first year, there were between 25 and 30 participants. This year, the club has set a new participant record with 140 children registered.
Bønes IL has set the participation price as low as possible to avoid that there are too many who cannot afford to register. Schultz says this is not something the club makes money off of.
– As long as we go to zero and create activity, we will be happy, he says.
– Much to invent
About 70 children from 4th to 7th grade are in Bønes. Some start the afternoon outside playing on the soccer field, while others are doing their homework or playing in the common room.
Today, football, handball, tennis or basic training in the sports hall are on the menu at Bønes.
– We don't know exactly what to invent. I think it could be handball or soccer, says Mathea Frostad Haugen (11).
He plays with his friends Kaja Gjennestad (12) and Hedvig Møller (12).
They started in the sports leisure program when they were too old to go to OFS. Now the last year he is in elementary school and he is still doing very well.
– There is much to invent and we can try many different sports, say the girls.
According to the sports clubs BT has been in contact with, interest in sports leisure plans is growing in western Norway. Several sports teams have waiting lists for children who want a spot.
– We have limited places to offer participants a good offer. We are not concerned that there are as many participants as possible, but that those who go here are content with the quality. We also have more on the waiting list, says Mads Vik Tvedte, head of Volvat FFO at Fana Idrettslag.
Bønes Idrettslag collaborates with schools and various sports teams. Among other things, Bergen Racketsenter and Bønes basket, which has its own coaches several times a week.
The offer of activities is very varied. They can choose from common sports such as football, handball, basketball and gymnastics, to martial arts, crossfit, athletics and dance.
– What do you think is the reason why new leisure schemes are constantly appearing?
– I think there are some parents at home who quietly despair because children are less outdoors and are easily caught by the screen and games. These are the signs that we experience. It's enough to create a demand, says Schultz.

www.aftenposten.no