On Friday, word came that LO will temporarily stop payments to the Norwegian Ski Association. Sponsor guru Jacob Lund calls it a "fucking outing," while national team coach Alexander Stöckl hopes the jumpers don't get injured.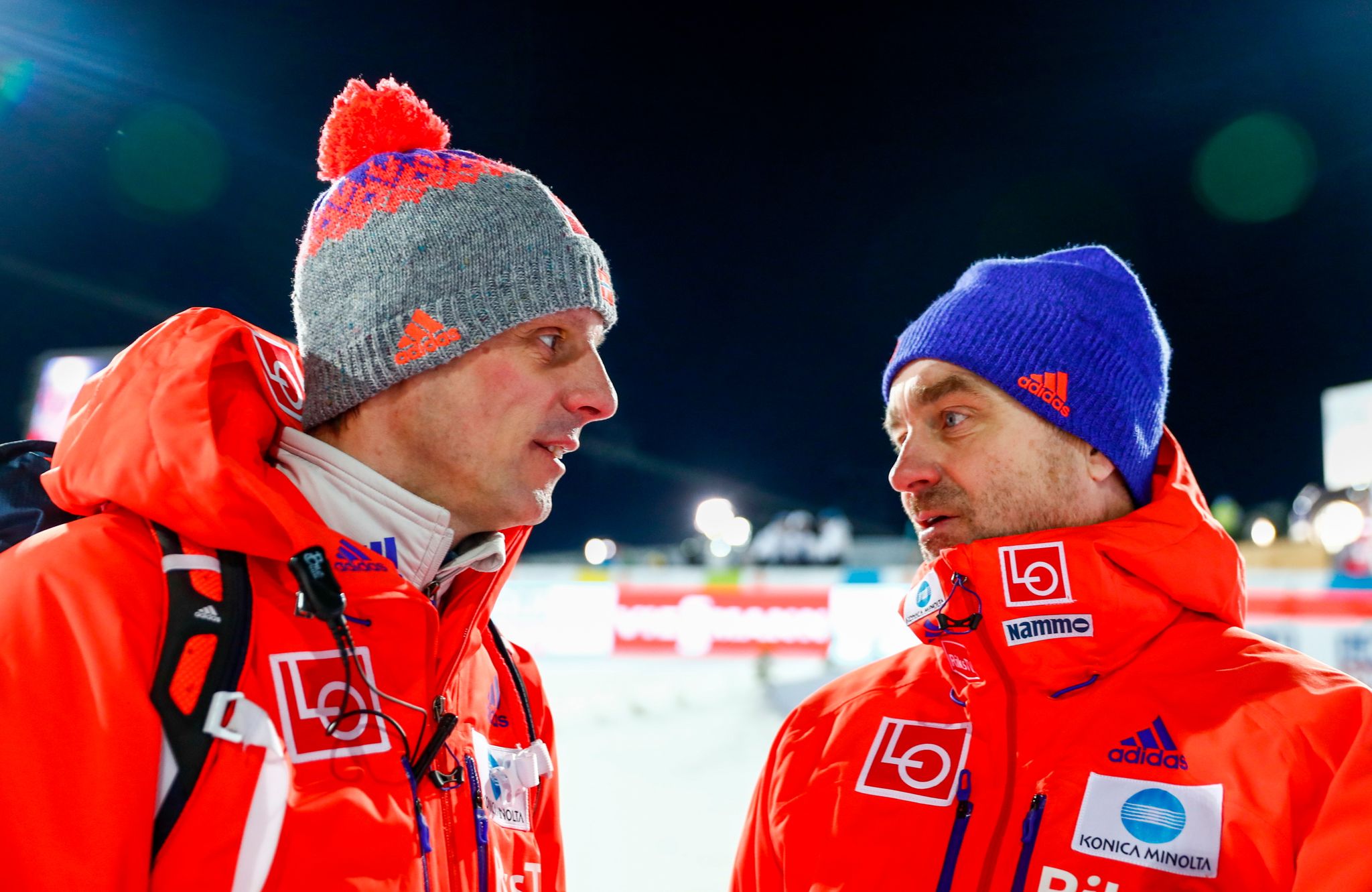 Aftenposten collaborates with VG-sporten. Therefore, as a reader of Aftenposten, you also get articles and services created by VG.
– It's a shame for us. I don't know what the consequences will be immediately, but for a main sponsor to decide to withdraw now is extremely difficult for us, Alexander Stöckl tells VG.
The national team director has had to see the conflict between the sports director Clas Brede Bråthen and the leadership of the Norwegian Ski Association in recent weeks, and the national team director hopes for a solution soon, ahead of a season with the Games. Beijing Olympics and the World Cup. Ski cup flying in Vikersund as the highlight.
– It's a great season for us. It is about athletes reaching their goals. If restrictions are placed on you because of the ongoing conflict, then that's a shame, Stöckl believes.
So far, LO has indicated that they want the Ski Federation to sign an additional agreement, which ensures that the money that LO has agreed to pay for next season, goes entirely to the jumpers.
– We have no intention of breaking the mat for ski jumpers. We are looking for solutions that can secure them this season, says LO Secretary Are Tomasgard.
The other main sponsor of the national jump team is Nammo. Executive Vice President Morten Brandtzæg tells VG that Nammo's value base is something they need to see again in the Ski Association's actions in relation to a possible contract extension after winter. but they are currently "fighting" to see it.
Ski President Erik Røste tells VG that they are happy to sit down with LO to review how their sponsorship funds are being used.
– After this conflict, how difficult will it be to get new sponsors?
– Now we take care of solving the case. Norwegian sport is all about having a good collaboration with the business community. That's why we have a lot of skilled market employees working with this every day, says Røste.
While national team manager Stöckl is also more concerned with resolving the conflict, sponsoring guru Jacob Lund believes "it will be difficult" for the Ski Federation to continue to seek sponsorship.
– It is quite obvious that the handling of this case, and especially when Clas Brede Bråthen drove so hard, the ski association has been in a tight spot. It's been a huge loss of reputation for the Norwegian Ski Association, Lund believes, and he believes that a potential lawsuit is the worst thing that can happen.
Lund, who was a sponsorship manager at DNB for 20 years from 1992 to 2012, tells VG that he has great confidence in Clas Brede Bråthen, but fires LO.
– It is an exit that the sponsors interfere in the sport, as LO does now. I think the sponsors should rescind the deal when the time is up. Now they go out and say they are retiring because of a case. They were only able to pull out when the deal expired next year. In my opinion, that the business community should interfere in sports management is completely wrong, believes Lund.

www.aftenposten.no