Markus Henriksen (28) does not ask a minute of patience from the coach or the fans to "play warm" now that he is finally free of injuries.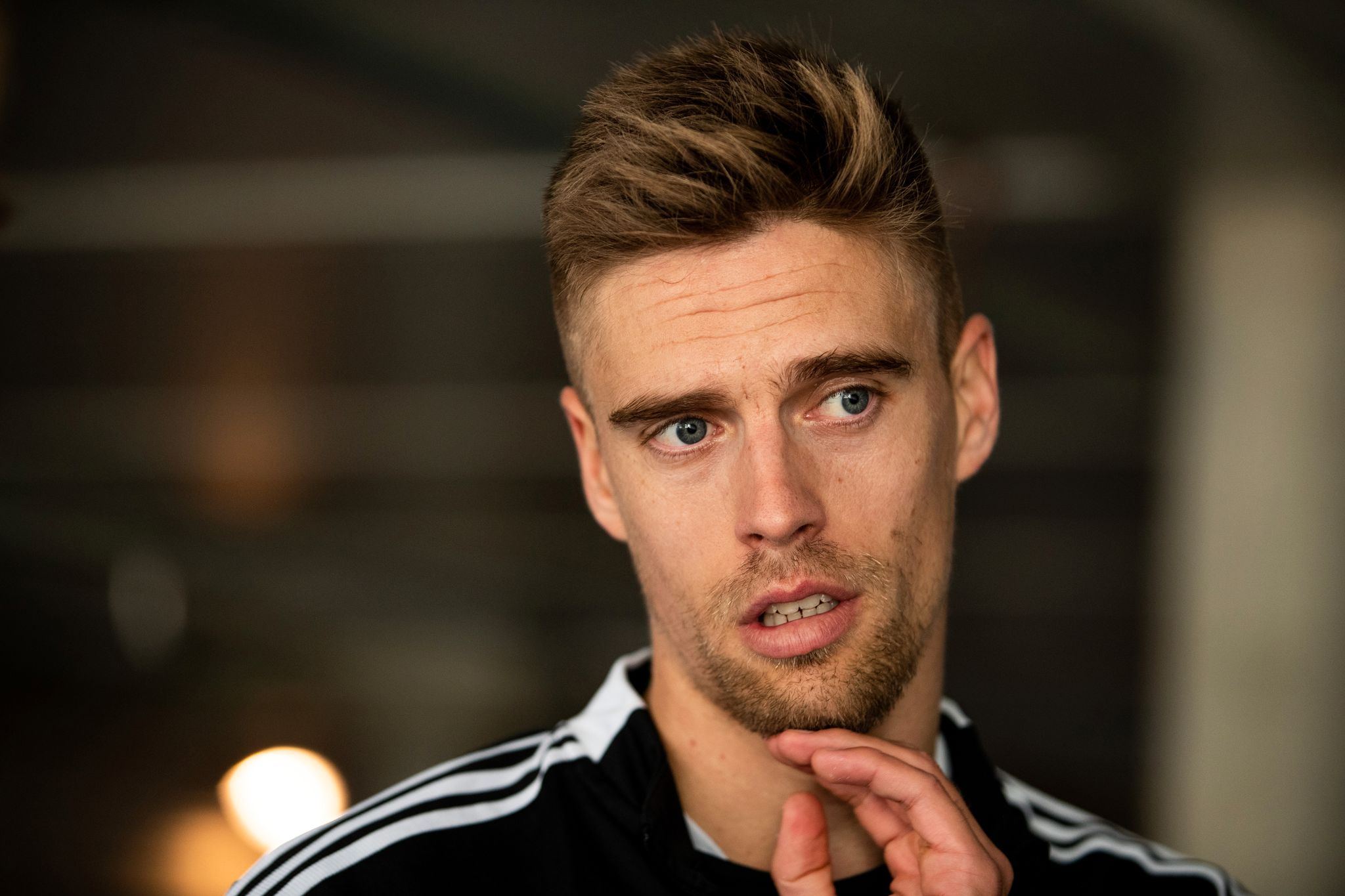 Obviously, the captain will come out on the bench on Sunday, so as not to take risks after the knee injury. But on the contrary, he is on the canvas, Henriksen imposes tough demands on himself.
– I want to be one of the best in the field and contribute immediately.
– It's been three months since you left … Could it have been easy to say that you need two or three games to get back to playing in shape?
– If I join a game, I'm ready. So there are no excuses for not delivering ålreit to the contrary.
Deal with
You're in a very good mood right now, Henriksen. The knee, which has taken him out of action since May 13, is finally in order. And during RBK training on Friday, the 28-year-old did the same in the run-up: he directed himself during the game sequence and directed them around him.
"I train full time, and today I did very well," he says.
– Unlikely
Henriksen was back on the bench against Mjøndalen, but things will be taken at the right pace after ligament injuries this spring – first down in Viking's match. Then came another explosion, in training in mid-June.
This also means that you breathe with your stomach on behalf of the captain with a view to the Kristiansund match. There are nine games left after Sunday, and now there is also a national team break.
– Markus is unlikely to start against KBK. Probably on the squad, is the message from coach Åge Hareide.
– I need another couple of weeks of training before I am 100 percent ready to go. We have a plan and we follow it, says Henriksen himself.
When the midfielder returned to RBK last fall, it was, as he puts it in the introduction, to always be among the best on the field. And to take up closet space.
This winter, he was named captain, and Henriksen responded to the statement about "being one of the best" in the 5-0 crush of the Viking.
Then he narrowed at the knee.
But the captain is the captain. Thus, despite months without being able to play himself, Henriksen has been part of the dressing room during all sessions at Lerkendal. Both before and after joint training, although he has trained on his own.
He has also participated in the preparations for the home games.
– As captain, you are a leader of the group. In any case, one must take responsibility that we perform at our best. Even if he's injured, he's part of Rosenborg, says Henriksen, continuing:
– I have provided information and I try to help the boys stay alert. It has been a year marked by both ups and downs, but lately the confidence in ourselves has been there that we have had victories even in days that have not been 100 percent.
– Now we are a bit "hunters", says Henriksen, and think about the distance to the top of the table.
Midfield
The 28-year-old himself has trained hard to recover, both with knee rehabilitation and to maintain the same physique.
And if it does not start on Sunday, there is no doubt against Vålerenga on October 17.
– Will it be as a midfielder or midfielder? There is still talk that you should have a plug test once.
– I've spoken to Åge about it. So it's up to the coaches to make a decision, says Henriksen, but at the same time he adds that he still feels more like a midfielder.
Everything also indicates that it will remain in the middle until autumn. This is where you've been watching training lately.
Grassroots coach
Another place Henriksen has visited this fall is in the Rosenborg countryside. The father of three has started to get involved in Trond IL, where Lukas' eldest son (6) has his first season in yellow and black. Now the former Premier League player is back at the grassroots level.
– I take courses as a grassroots coach, and I have been with a little, along with several. It's all about having fun with the ball and this weekend is the first tournament. The boy is looking forward, smiles Henriksen, who also has Ludvik (4) and Mathea (2) as future recruits in Trond football.
– Yes. But so far everything is sport for the little ones, smiles Henriksen.

www.aftenposten.no