Erling Kagge sells 70 percent of his shares in Kagge publishing house to Danish Politiken, exactly 25 years after he started the publishing house at age 33 in 1996.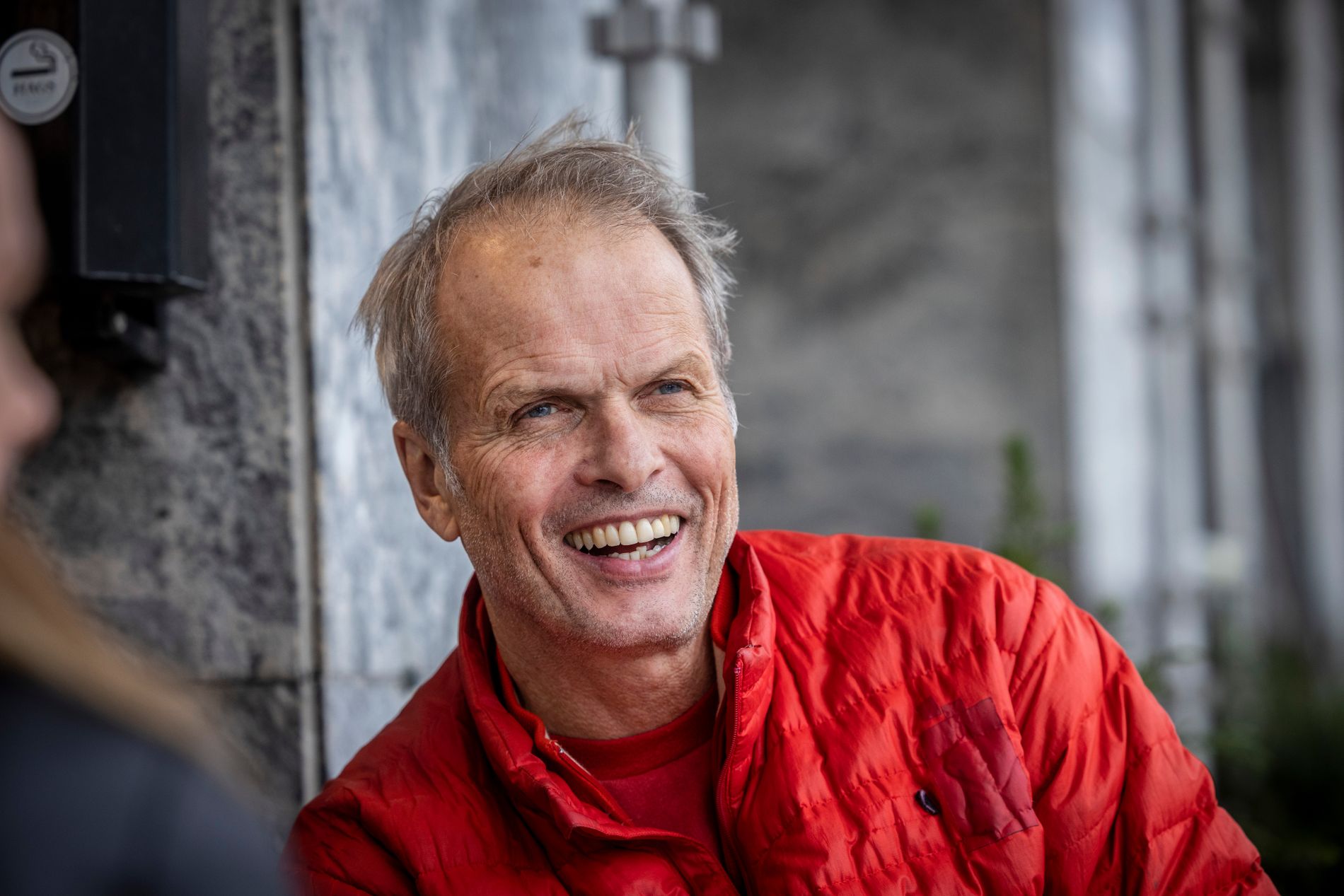 – I've been thinking about Kagge Publishing day and night for 25 years. I love my job, I love my colleagues, and I love writers. But lately, I've been thinking of ways to find truly unique content. It's a time for everything, Erling Kagge tells VG.
There are several reasons for this, he says:
– There has been a lot of pressure to be responsible for everything working, for the publishing house to develop, for jobs to be made sure, for everyone to be fine. I feel this every day, and now I can imagine taking that backpack off, says Kagge.
JK / Politikens Forlag buys 70 percent of Kagge publishing house and therefore will also own 70 percent of JM Stenersen publishing house, which was wholly owned by Kagge. Erling Kagge owned 98.3 percent of the publisher and will continue to own 30 percent of the shares.
The purchase price is confidential, Erling Kagge and Politikens Forlag director Lene Juul tell VG. But VG considers that these are high sums.
Kagge and JM Stenersen's operating profit last year totaled approximately NOK 26 million. Kagge is also a strong company with 38 million crowns in capital and 113 million in turnover last year.
These companies are typically priced five or six times higher than ordinary operating profit. In that case, it will cost Kagge and JM Stenersen NOK 130-150 million. But from what VG knows, this is a larger amount.
-Does everything indicate that we are talking about more than 130-150 million?
– I can't comment on the numbers, says Erling Kagge to VG.
– I can only say that I am very happy.
But Kagge emphasizes:
– In any case, I do not have a close relationship with that money, and this will not change one iota in my life. I'm still flying economy class when I go to my girlfriend's house in London. My life is little related to consumption, shopping bores me.
The bride has no name yet, they are also the many suitors who have proposed to Kagge publishing house over the years.
– It is probably a question of all the Norwegians you can imagine, and also several foreigners, who have been aware. But I have not responded positively before Politiken knocked on the door. When I sell now, it is about two things; money and journalistic considerations, and for me the latter is the most important. Therefore, I did not open for any bidding round.
– I would not end up with a buyer who no would have as a buyer. It would be sad for everyone, Erling Kagge tells VG.
He said yes to JP / Politikens Forlag, which is one of the largest publishing houses in Denmark with a long history. The publisher is celebrating its 75th anniversary today, October 1, while the media house, which today owns Denmark's three major newspapers, started in 1884.
– I have followed Politiken for a long time, and they have demonstrated journalistic integrity both in terms of the company and the employees since their founding. I am concerned about how things will go with the publisher, that we will publish the best and most important books, and I am concerned that colleagues will have a good time. Politiken seems like the perfect new owner for Kagge, and they have a lot of ideas and ambitions for further growth.
The Danish Egmont is now the full owner of Cappelen Damm, the Swedish Bonnier has bought 70 percent of Strawberry, and now the Danish Poltiken is joining. Are the Swedes and Danes taking over the Norwegian book industry?
– I hope and believe that publishers like Gyldendal and Aschehoug will remain the property of Norway. It is important to Norwegian cultural life and society in general with large Norwegian-owned institutions.
– But not for Kagge?
– I think it's not problematic. We are not moving to Denmark, Denmark is moving to us, and the Norwegians only benefit from a small influence from the south. The politicians are very clever, they are in another division and I think it is good to bring their culture and their frankness to Norway.
In 2016 JP / Politikens forlag entered the Swedish book market, where they started the Polaris publishing house. At the time, they said Norway was not on the mind.
– Now it is the case that if Politikens Forlag is going to grow more, then we cannot grow much more in Denmark. Polaris has done well, but we expected more. Going into Kagge and Norway, we gain more muscle externally as well. For example, we can buy large best-seller rights in three countries at the same time, and together we are also stronger in selling rights internationally, says director Lene Juul at JP / Politikens Forlag to VG.
She is clear that Kagge, who has been primarily a non-fiction editor, will now grow stronger in fiction.
– Kagge will still be good at non-fiction, but we will also develop a fictional line. Politiken also started out as a non-fiction publisher, but it also invested with great success in fiction 15 years ago. Now we want to use our experience and financial strength together with the innovative and creative band at Kagge to do the same here, says Juul, who is very impressed with what Erling Kagge has accomplished.
– Kagge Publishing has had a fantastic journey for over 25 years, with year-over-year growth and step-by-step development and some really strong years. We dress well, and for us it is so big that precisely today, on the 75th anniversary of the Politiken publishing house, we also have a Norwegian family, Juul tells VG.
When Erling Kagge founded the publishing house on September 13, 1996, he was a 33-year-old adventurer, polar explorer, and mountaineer who had just climbed Mount Everest. The publisher was initially called Familievennen forlag and got established Norwegian publishers to light up all the sockets, in part because Kagge also wanted to sell books in the regular shops.
Gyldendal editor Geir Mork stated that Erling Kagge did not run a publishing house, but a pure business.
– I rarely think back, but I remember how incredibly complaining the editors were. And that was the best thing that could happen to my editor, because he gave a lot of free attention to the books we publish. We didn't have a PR department, but our competitors fixed it, laughs Kagge.
– Being a little underdog, that was great. But I remember that my mother (Aase Gjerdrum), who worked in Cappelen Damm, started crying because they spoke very badly of me. She thought it was difficult to have a son who would climb Mount Everest, but she found it difficult.
He readily admits that he was "upset" in the late nineties.
– I was probably quite a mouthful at first, and also commented on the other editors. I was very aggressive in 96 and 97. I quit after a few years, I quickly discovered that there is no point in thinking about competitors. There will be no better books or better sales focusing on the competition.
VG runs into Erling Kagge at a sidewalk cafe before news of the sale breaks, and he is affected.
– It's sad. Of course, I'm not sorry, because I know I'm lucky. But there is a lot of emotion involved.
Don't think that Erling Kagge in a few years will imagine a quiet retirement life, now with an extra thick wallet.
– No, I'm never going to retire. My role model is Olav Thon when it comes to work effort. You have to keep standing. This was also the advice that our author Arne Næss gave to all who asked how to organize their lives: Stand up. I love that advice!
He will now continue to work on Kagge until 2024.
– I will work full time as editor and board member until 2024. Then we will see where the hare jumps. I hope to be involved in publishing in some way. I love publishing, it's like my fourth child, privately, and it's not something you just give up.
– I want to be more on tour, life in the open air is the three most beautiful words I know, and I will have a better time to write. So we can expect him to write such good books that they accept me at Kagge Publishing. It is rumored that all writers must defend it.

www.aftenposten.no