The cold winter is coming soon. Are you afraid of high electricity prices? These tips can save you thousands of dollars.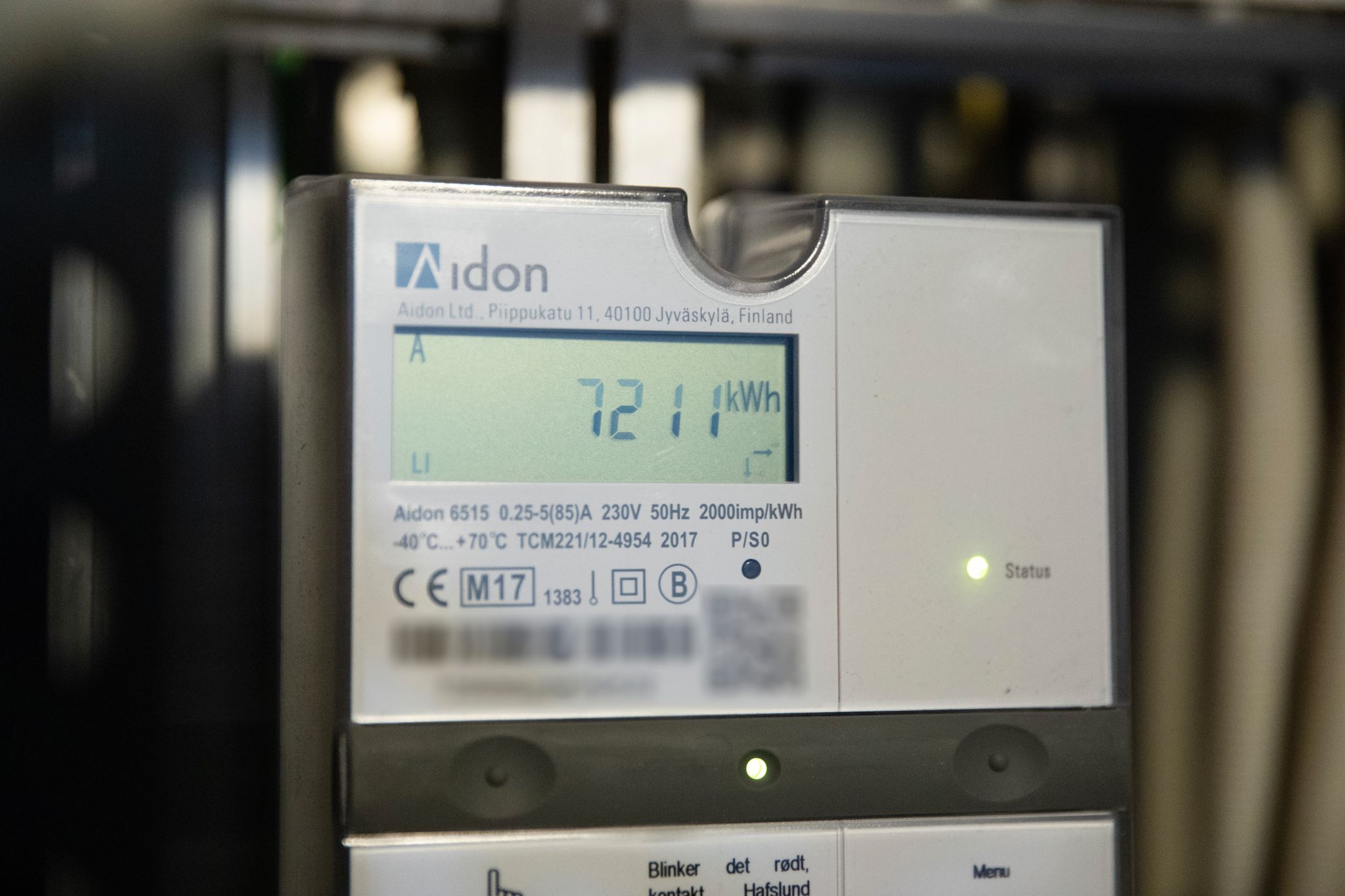 Expensive electricity has become one of the big talking points this fall. Dry weather, low wind power production, and expensive gas and coal in Europe are to blame.
But what can you do yourself to prepare for the cold winter? In the jungle of tips, there are clever myths and tricks.
– Many people think that lighting, appliances and laundry use a lot of electricity. But it's very little, says marketing manager Anna Barnwell at state-owned Enova.
So what really helps? Aftenposten has asked Barnwell and Mathias Nilsson, the former electricity salesman behind the Facebook group Price matching power.
1. Check your invoice
Nilsson has called himself «The first influences of Norwegian power». Now you are helping consumers reduce electricity prices.
Many have unnecessary fees that are too high in their electricity contract, you think.
– Here you can cut a lot, says Nilsson.
List examples: guaranteed maximum price, "green" electricity rate, rainforest donation, and so on.
– Only here you can save a couple of months of energy consumption. Too many don't read his bill, he says.
2. See what deals you can get
Compare prices at different providers. Here's how you can lower the price of your own electricity contract.
The company you have an agreement with naturally wants to keep you as a customer. Therefore, it will be possible to negotiate the price down.
Get new offers every month, is Nilsson's advice.
No yes to door-to-door or telephone sales. You get the best deals online, according to Nilsson.
3. Lower the heat
Anna Barnwell is Marketing Director of the state company Enova. They work to reduce the energy consumption of Norwegians.
Divide your savings tips into two: the short term and the long term. Short-term ones are the easiest to implement. Long-lasting ones usually cost more money.
There is one thing in particular you can do to save money today:
Lower the heat. These are Barnwell's best tips.
With a heat control system, you can set when the heating should turn on. Then you can reduce heating by up to 20 percent, according to Barnwell. Such a system does not have to be expensive.
4. Save hot water
Hot water is next on the list. Water heating accounts for about 20 percent of your electricity consumption. Here you can have a lot to achieve.
The energy saving shower is a measure. Energy saving nozzles on water taps are another. In short, the two measures can save you a lot.
Being mindful makes a difference, Barnwell believes.
– I think the most important thing is that you think about the amount of water you use, he says.
5. Re-insulate
A longer term measure may be to re-isolate.
This will be an expensive measure in the short term, but it can pay off in the long term.
– Poor insulation leads to cold floors and walls. Air leaks are noticeable, says Barnwell.
Alternatively, you can install sealing strips around the windows if you have air leaks. It's much cheaper.
6. Get new sources of heat
New heat sources can also be energy efficient. Both a wood stove and a heat pump can be inexpensive in the long run.
However, the price of electricity and the type of home will be decisive in its profitability.
Some accumulate wood to face the winter. Aftenposten / E24 recently visited the wood producer Varma in Hønefoss. Here it is sold like never before.
What about the price of electricity?
It has been a year of occasionally skyrocketing electricity prices. In September, we had the highest prices in the Nordic region.
Now the national average is 88 øre pr. kilowatt hour (kWh) of electricity. From 2012 to 2020, the average price was 35.6 øre pr. kWh, according to Norway Statistics. In 2020, the average was as low as 20.7 øre per. kWh.
But what will the prices look like in the future? There are many who now wonder.
In the last few days, we have received a drop in price. the due to both rainfall and cheap German and Dutch wind power, write E24. But the joy does not last long.
On Friday, the giant power cable to the UK, North Sea Link, will go into trial operation. This will give Norwegians higher prices as a result of record electricity prices in Britain.
But how much more expensive, analysts and Statnett disagree.
2-3 øre pr. kWh, Hilde Tonne, Statnett's CEO, tells NTB.
5 øre pr. kWh, says analyst Marius Holm Rennesund at Thema Consulting for NRK.

www.aftenposten.no