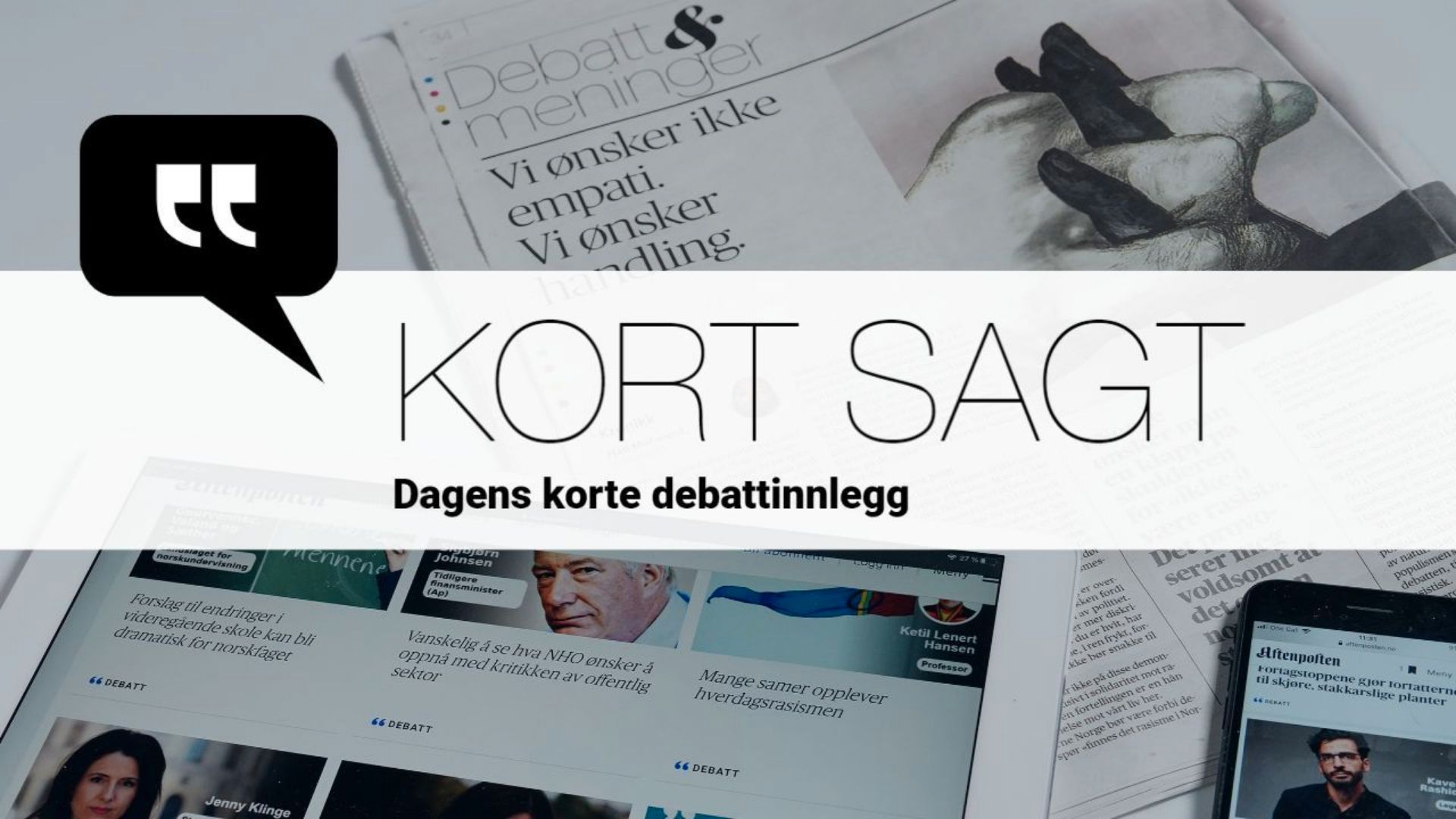 Telephony for the elderly and broadband. Urban Development. Here's today's postcard!
Debate
This is a discussion post. Opinions in the text are the responsibility of the writer.
What does Telenor think?
My parents (98 and 84 years old) received a letter earlier this summer informing them that the landline was now being phased out. After much deliberation about what was actually in the letter, they decided to order broadband telephony.
My dad called and ordered. Thus, a telephone subscription was entered into him. So it turns out that my mother is the one who subscribes to television and the Internet. The router received in 2017 was not used in the closet, but should it be okay to fix it?
I had to help them. And smoke comes out of the ears!
Yesterday I called the Telenor customer number seven times, in addition to several times before the week. Every time I was writing for help, waiting, a new person would ask for the subscriber's name, date of birth, address, zip code, and apartment number. Then repeat the description of the problem.
I have crawled to check the names and colors of various "doors" under the wall box mounted ten cm from the ground, and I have checked the green, blue, yellow and red lamps. They finally told me that I had to prove myself to bring the router to life!
Twice I had to go home to my parents to verify (as required by law, I must know) and confirm that they wanted the subscription to be transferred between them. A helper suggested that I could be a subscriber and sent me an application form to become my parents' guardian.
Older people mainly live manual lives. They have hearing aids, they don't have a smartphone, PC, or tablet. How can Telenor believe that the elderly themselves will be able to put broadband telephony to work?
Elisabet Kongsbakk, daughter
---
I want a garden and a theater
I am glad when I read that a large plot, the last undeveloped plot on the sea side in Bjørvika next to the Opera, may be a garden and not an office building. A garden for both winter and summer, where people can seek tranquility and aesthetic fun.
The proposal comes from Kjetil Thorsen, manager of Snøhetta Architects, together with the owner Fred Olsen.
But what does Hav Eiendom CEO Kjell Kalland, who owns the plot, say? Yes, it says that fortunately it is the end of time when individuals with power can dictate the development of the city. You want to know what people want, that is, "life in the city" with walls and activity. In fact!
Across the boardwalk is Filipstad with the Ali Coffee coffee tower, also owned by Hav Eiendom. Here, a group of performing artists is trying to find a venue. There are large open factory halls that will suit theater activities.
Both Black Box, the duo Goksøyr and Martens, Vinge and Muller, Mia Habib and other renowned artists need a place to work and a place to show their performances. Stockholm, Copenhagen, Hamburg and New York have.
What does Sea Property say? Yes, there will be office spaces here, both in the Opera and in the cafe building. I say: the money that dictates the development of the city must soon run out. Please, fewer offices and more gardens and theater stages!
Aase Sundfær, Oslo

www.aftenposten.no