Casper Ruud (22) has advanced to the top 10 in the tennis world and is set for the first semi-final of his hard court career in connection with the San Diego Open.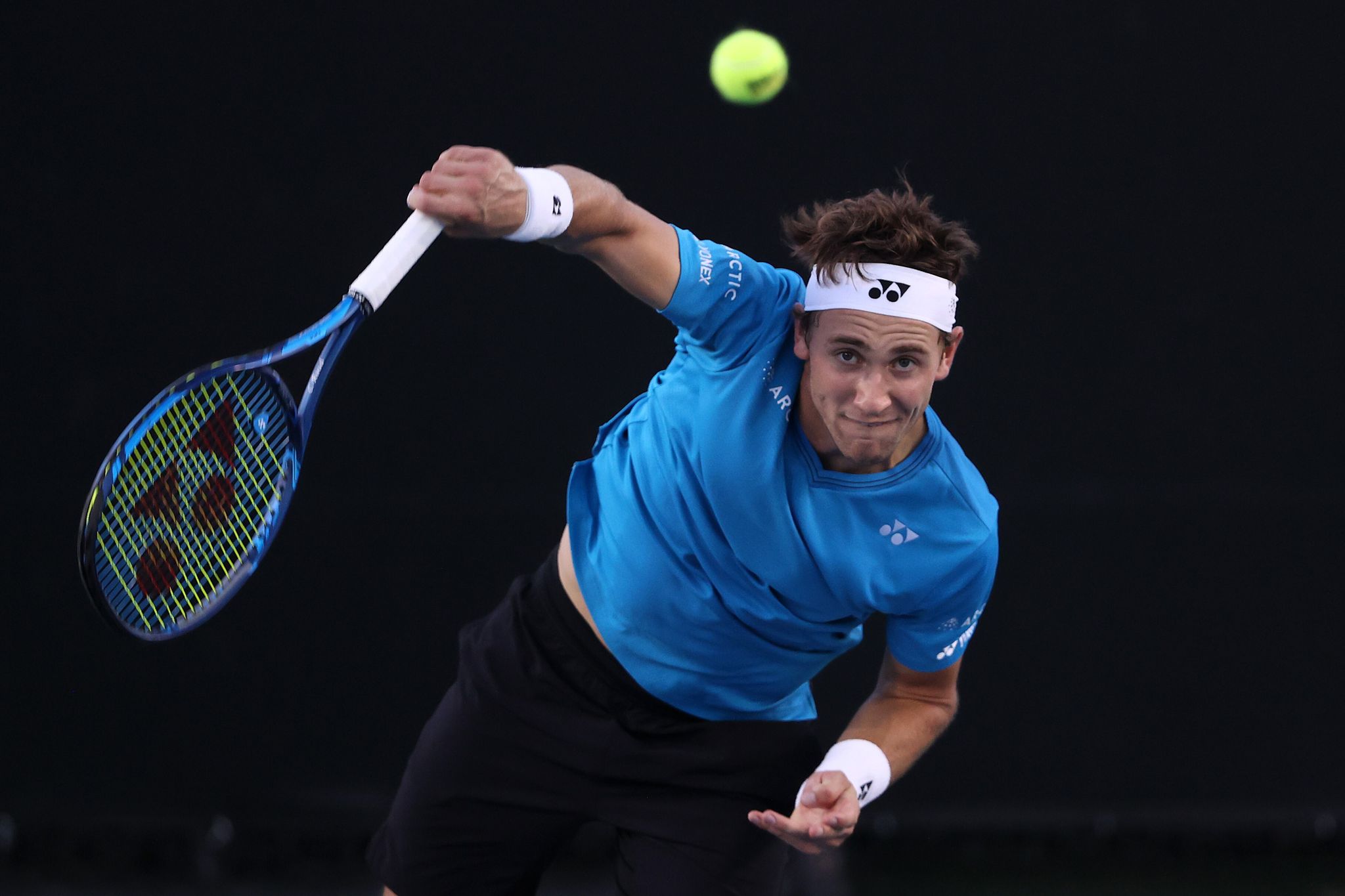 Aftenposten collaborates with VG-sporten. Therefore, as a reader of Aftenposten, you also get articles and services created by VG.
Ruud has continued his fantastic development in 2021. In addition to four tournament victories on gravel, the Norwegian has also shone on hard court. Around 00.30 on Sunday night, the 22-year-old plays against Bulgarian Grigor "Baby Fed" Dimitrov (30) in a match shown in VG + Sport.
– This is my first hard court semi-final, so it is an important new step in my young career. It gives me confidence and the conviction that I can beat good players on this surface, says Ruud.
– Oi, oi, oi, exclaims Sverre Krogh Sundbø about the next meeting.
He commented quarterfinal victory tonight and he's only slept a few hours when he talks to VG.
– Dimitrov is a hugely superior player, but we haven't seen much of that lately. He has been called "Baby Fed" because he has a style of play very similar to Roger Federers. He is an opponent that Ruud hasn't liked before, but also a type of opponent who has taken the biggest strides lately.
The big rose
Before 2021, Ruud stood with 16 wins and 27 losses on hard court, while this year the Norwegian has won 15 games and lost five times, according to ATP. The winning percentage has thus gone from 37.21 to the fact that he now wins up to 75 percent of his settlements, although gravel is the favorite base.
Also in meetings with players ranked among the 50 best in the world, the boy from Snarøya claims to be much better than before. Ruud had won two games and lost 14 games before this year. In 2021, Ruud has reversed the trend and won six of nine matches on hard court.
– There is a drastic improvement taking place, writes tennis journalist Chris Oddo on Twitter, referring to the statistics.
I've never been better
Krogh Sundbø believes that "Ruud's problems on hard court have been exaggerated," but the commentator has also seen a great improvement in the 22-year-old.
She thinks Ruud is the tennis player of her life in San Diego.
– I think it's one of the best tennis we've seen. It is a constant feeling. It's unbelievably good now. It continues to impress in many different ways, says Sundbø and elaborates:
– He has had a fairly large tempo increase, which makes him more involved in quick ball changes.
– A fantastic year
The VG + Sport commentator notes that Ruud and the coach, Father Christian, have taken over an important part of the game that previously the opponent could use more easily.
– We have noticed that he has a better serve and a better return, but he has also made great strides in the ability to flatten his backhand, play it a little lower on the net, and perhaps especially when the opponent tries Attack towards the net from the side backwards. It was an Achilles heel. That is what is so impressive about the work that Christian and Casper do together.
The opponent in tonight's semi-final also has great respect for the Norwegian.
– Casper is an excellent player who has had a fantastic year. It will be a very tough opponent, but I focus on what I can do on my side of the net. I will do everything in my power to stop it, Dimitrov told ATP.
The Bulgarian himself was ranked the third best player in the world in 2017. The start of the match in San Diego is expected to be between 00:30 and 01:30 Norway time. The semi-finals of the ATP 250 tournament are shown in VG + Sport.

www.aftenposten.no