Alexander Sørloth is definitely out, while it is highly uncertain whether both Erling Braut Haaland and Joshua King will be able to play the two international matches they expect over the next ten days.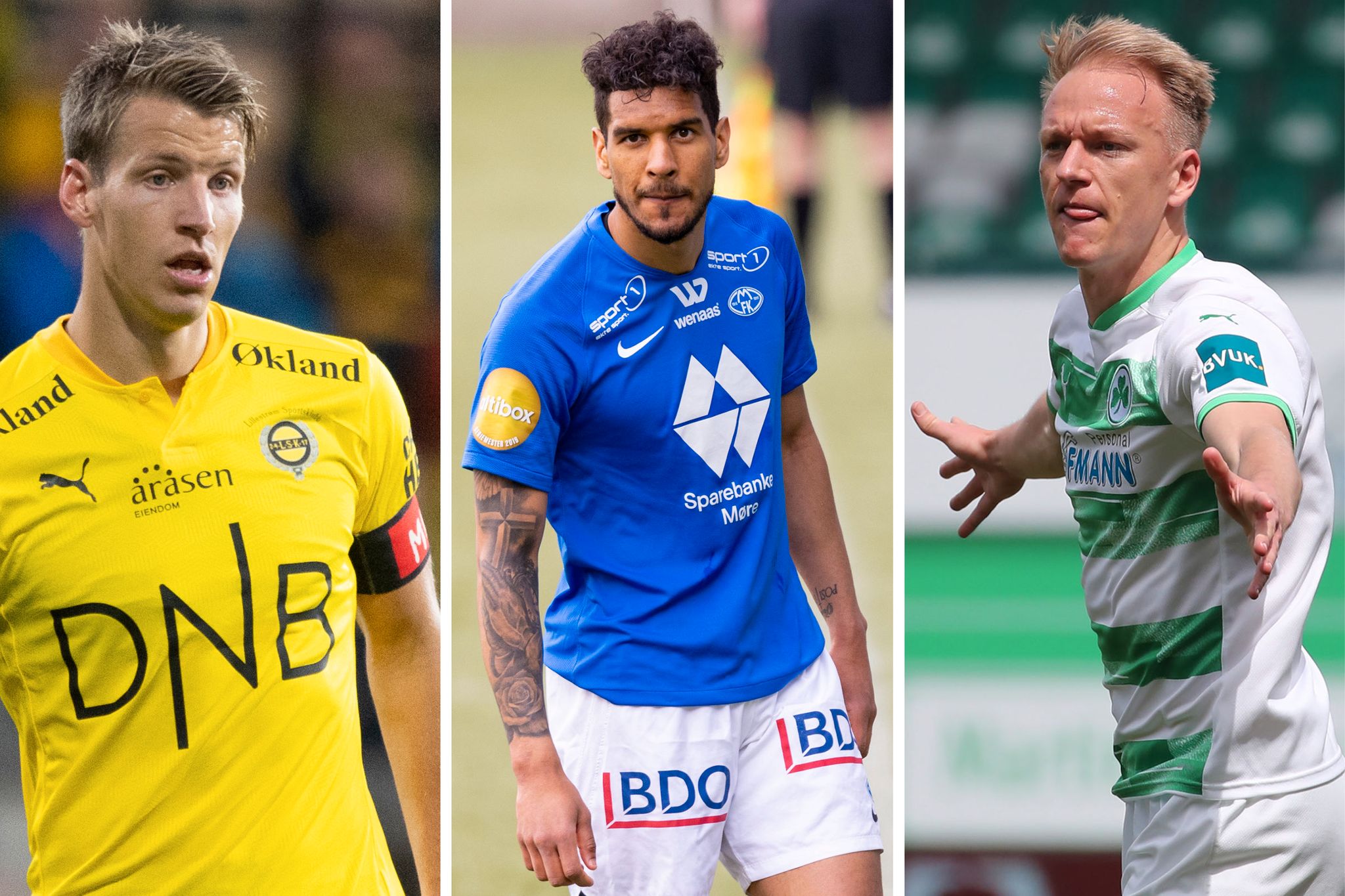 Aftenposten collaborates with VG-sporten. Therefore, as a reader of Aftenposten, you also get articles and services created by VG.
The matches will be crucial to Norway's hopes of playing in the World Cup next year.
When asked if Norway will draw an additional striker for Turkey's game next week, national team coach Ståle Solbakken responds to VG:
– Time will show.
At the beginning of the day I had to Joshua king leaving the pitch with an injury at Watford. For the national team management and Watford coach Xisco Muñoz, it is not yet clear how serious the injury is.
At the time of this writing, Solbakken and the football association are still hopeful that the injured superstar Erling Braut Haaland prepares, despite the fact that Haaland's coach on the club team said he will not join the Norwegian team.
With Alexander Sørloth Away, Solbakken thus has only one pure striker who is not injured in Vikings Veton Berisha, if King and / or Haaland did not make it to the games against Turkey (October 8) and Montenegro (October 11).
Furthermore, Kristian Thorstvedt (Genk) has also been eliminated in the attacking Norwegian squad.
Here are some of those that may be relevant if Solbakken chooses to eliminate a new striker:
Thomas Lehne Olsen – Lillestrøm
The Lillestrøm captain has been in brilliant form this season, standing out with 18 goals in 20 matches in the Elite Series. The 30-year-old had never played for Norway's A national team before. At the age-specific level, he has scored four goals in a total of 14 G18, G19 and U21 level matches.
Ohi Omoijuanfo – Mold
Top scorer in the elite series. The Molde forward has scored 21 goals in 19 games. His only game with the A team was in 2017, when he played 45 minutes against Sweden. The 27-year-old has played 46 games at an age-specific level, from G16 to U21, and has scored 14 goals. Omijuanfo has not been in the national team's call-up since the training match against Sweden.
Erik Botheim – Bodø / Glimt
11 goals in 20 games in the Elite Series this season. The 21-year-old was removed from the team at the last meeting of the national team, but was not allowed to play against the Netherlands until he was sent back to the Under-21 team. He has scored 14 goals in 51 matches at an age-specific level. Botheim has been selected to the under-21 squad that will play Croatia and Estonia on October 8-12.
Ola Kamara – DC United
Major League Soccer (MLS) top scorer with 17 goals in 15 games. Kamara has much more experience in the A team and stands out with seven goals in 17 games. At an age-specific level, the 31-year-old has played 15 games and scored one goal. Kamara last played for the A national team when he entered as a substitute against the Faroe Islands in June 2019.
Håvard Nielsen – Greuther Fürth
Back in the Bundesliga, after scoring eleven goals in 33 games when Greuter Fürth was promoted last season. No goals so far this season after seven games. The 28-year-old has played 67 matches for age-specific national teams (19 goals) and 14 matches for the A team. He made his debut for the national team in a training match against Hungary in 2012 and scored on his debut, but he has not played for the national team since fall 2015. A total of two goals in 14 A-team games.
Fredrik Gulbrandsen – Istanbul Basaksehir
The 29-year-old plays daily in Turkey, where he has scored one goal in six games this season. Gulbrandsen made his debut for the A national team in 2014 and has had a chance in two more games, most recently in spring 2016. Gulbrandsen was last for a Norwegian team in spring 2018. At a specific level By age, he has played 40 games and scored three goals.
– I myself struggle with a small injury, but of course I am ready. There are groin problems, but I think it will get better in a couple of days, Gulbrandsen tells VG.
He knows the Turkish team well after more than two years in the country.
– It's a good team, but I absolutely believe that there are great opportunities for Norway to bring something from Turkey, says the forward.

www.aftenposten.no