Start and Sindre Tjelmeland were on track to score three points against Morten Røssland and Åsane, but Åsane's top scorer wanted it differently.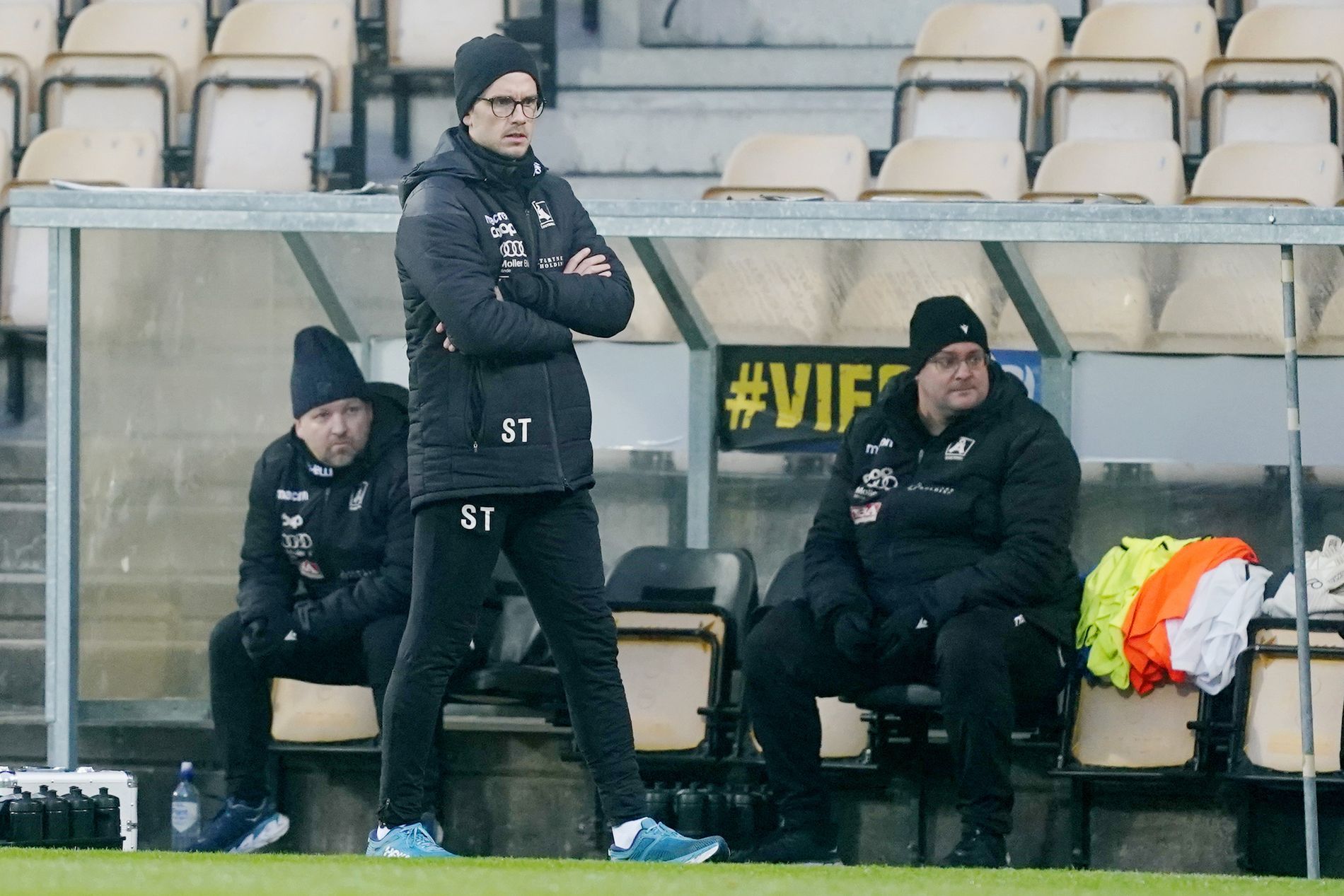 On Saturday afternoon the stage was set for a prestigious coaching duel between two footballers who know each other very well in the match between Start and Åsane.
Starting coach Sindre Tjelmeland was the assistant coach at Åsane and an important piece in head coach Morten Røssland's apparatus in 2019 and 2020.
– I must especially thank Morten Røssland, who has been absolutely crucial for me to develop so much that I have this opportunity, Tjelmeland said when he got the coaching position at Ull / Kisa and left as an assistant coach at Åsane.
They met once earlier in the season, in a match in which Røssland won. So Tjelmeland was Ull / Kisa's coach. Now he was Start's coach.
The student seemed for a while to throw the longest glass against the teacher at the Sparebanken Sør Arena, but a goal from Åsane's top scorer, Håkon Lorentzen, led to 1-1 and the distribution of points.
– A boring soccer game
– It's a bit of a boring football game right now, Eurosport commentator Glenn Thomas Faannessen said midway through Saturday's game between Start and Åsane.
Very little happened at the Sparebanken Sør Arena in the first half hour or so.
But then came the first goal of the game. Ask Tjærandsen-Skau who hit the corner against the first post, and there Henrik Robstad appeared. In Åsane's goal, he stabbed the cash ball and outpointed Mark Jensen, making it 1-0 for the home team.
– We hope the second round will be better in every possible way, commentator Faannessen said as the referee's whistle signal sent the teams to the locker room.
Top scorer tied
The second round started well, but it was Start who was the best team.
– They look a bit like a junior team Åsane, they play more, Eurosport expert Amund Lutnæs said about the middle of the second half in a good starting period.
But little by little, Åsane was getting more into the game, and a quarter of an hour before the end, the visiting team paid off.
A well-placed free kick from Håkon Lorentzen crashed just wide. He headed the ball in a beautiful arc over Start's last defense and entered the goal. A great achievement by Åsane's top scorer, and 1-1 at Sparebanken Sør Arena.
Åsane kept pressing and called for a penalty several times, but referee E claim Bodding did not point to the 11-meter mark.
Thus, it ended 1-1 in Kristiansand.
The 1-1 result means that Åsane remains in ninth place in the OBOS league.

www.aftenposten.no