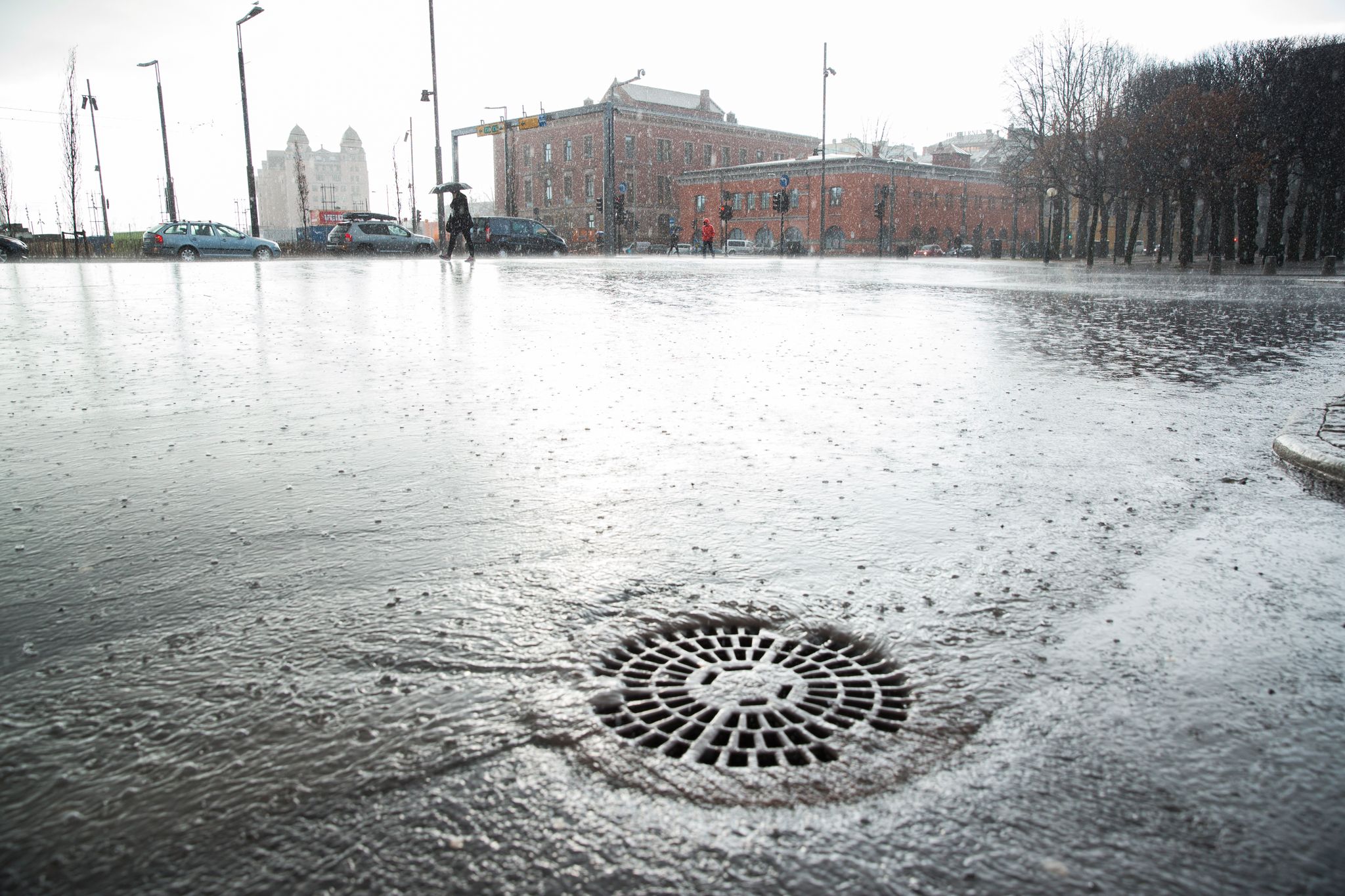 It has been a busy Saturday for the fire service in various parts of eastern Norway, with a sea of ​​reports of water in homes and basements as a result of rainfall. Most likely, Sunday will be even wetter.
The Norwegian Meteorological Institute issued a yellow warning for too much rain on Sunday. This applies to various places in eastern Norway, among others. On Saturday, the hazard level changed from yellow to orange for parts of eastern Norway, that is, moderate to high risk of flooding.
Already on Saturday, reports of water in houses and basements began to flow to the East 110 interchange, which covers 29 municipalities in Romerike, in Follo and in Østfold.
– It's mostly water in the basements, and there have been reports since 7 o'clock earlier today, says the operator at East 110, Christian Jensen.
From night to Sunday and into Sunday night, several areas of eastern Norway are at risk of even greater rains. Locally it can be between 50 and 80 millimeters.
These large amounts of rainfall occur statistically only once every five years, according to the Meteorological Institute.
Upon Twitter The East 110 switchboard reports a number of emergency calls related to water leaks so far: among others, to Jessheim, Nannestad, Skjeberg, Fredrikstad, Sarpsborg, Fjellhamar, Løvenstad, Siggerud, Rælingen, Rygge, Ås, Oppegård and Lillestrøm.
also read
Great danger of flooding in southern and eastern Norway this weekend
– We are prepared for more of this type of work in the next 24 hours, but right now there is a suspension, and that is good, says Jensen.
The number of assignments on Saturday is well above normal for East 110 Central, he further explains.
– But we are well equipped to deal with it.
Ask the people of Oslo to prepare
Also in Oslo, the precipitation creates jobs for the fire and rescue service as early as Saturday.
"We have been making some efforts related to water leaks, but so far there is not much talk of or great efforts," says Service Commander Hans Erik Tysdal of the Oslo Fire and Rescue Service.
Tysdal says they have received some reports of water in the basements, but that it has been going relatively well.
– Precipitation has decreased at the moment, so we are probably above the precipitation peak here. For today.
Tysdal has seen the weather forecast and acknowledges that it will probably be even wetter tomorrow. That often means more wet basements and more allowances.
– We are prepared for that, and we have taken precautions, says the commander of the guard.
Owners can also prepare:
Follow the weather forecast

Get the drain in order: Open clogged drains, clear gutters

If you know the basement is vulnerable to water intrusion, place valuables above the floor or remove them from the basement.
If the accident happens first, Tysdal recommends that people do the following:
– Contact your insurance company as soon as possible.
also read
For many, it can be a wet start to the fall break. A yellow warning has been issued in several places.
2,300 flood damages reported in October in the last five years
The month of October has highly variable figures in insurance statistics. For the past five years, October 2017 has been particularly bad.
At that time, a total of 454 storm-related natural damage and 1,625 flood damage were reported. In the past five years, a total of 2,304 flood damages were reported in October and 1,228 storm-related natural damages.
Sigmund Clementz of the If insurance company encourages moving vehicles parked in places where a lot of water accumulates. In addition, great care must be taken on the roads:
– Driving through something that you think is a small puddle is a risky sport. A large amount of rainwater often collects in sewers in underpasses under roads and railways. Don't risk it, there shouldn't be a lot of water in the car before there is major damage.



www.aftenposten.no